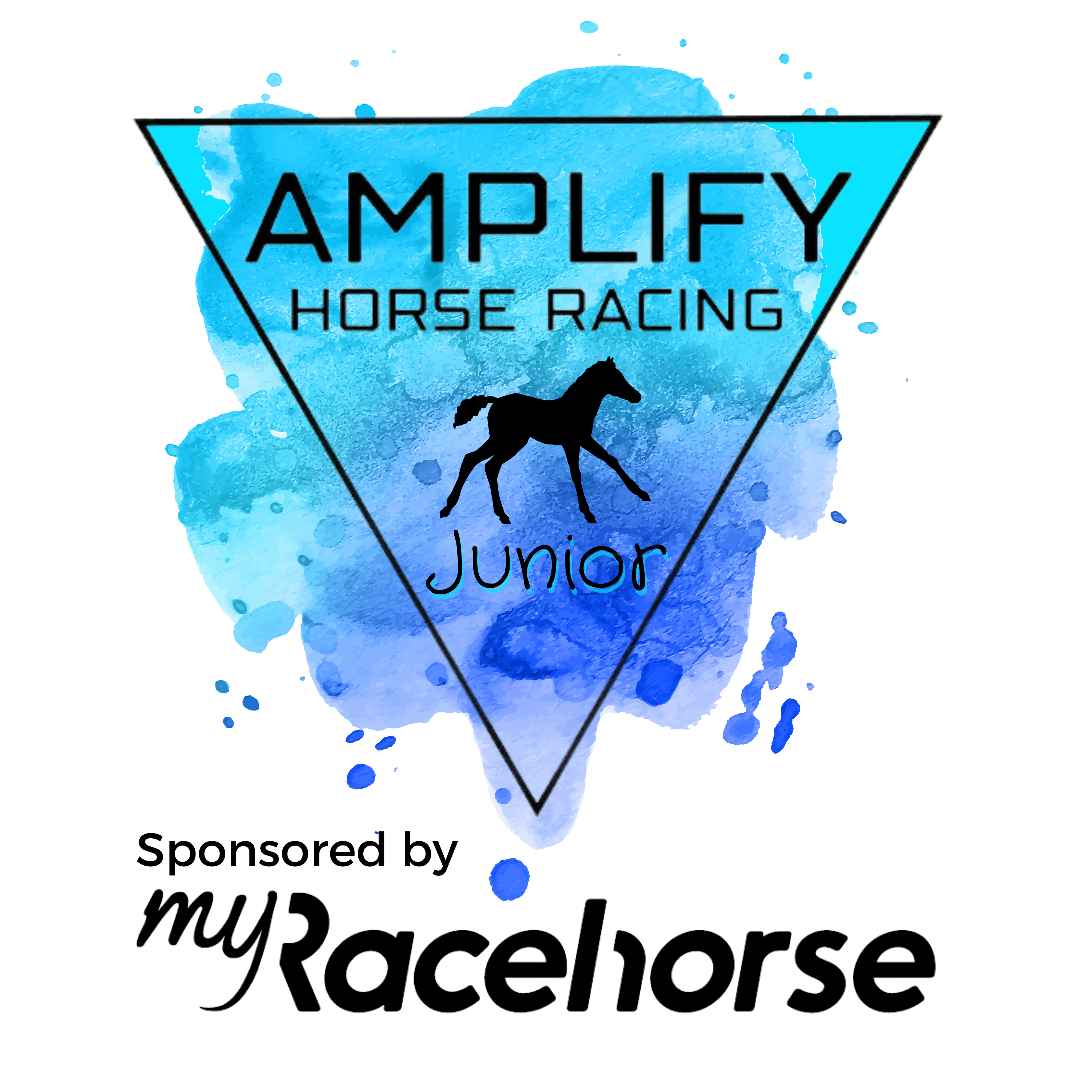 LEXINGTON, Ky. — Amplify Horse Racing and MyRacehorse are pleased to announce "Amplify Junior, Sponsored by MyRacehorse" – a partnership that will deliver a children's educational tour series to Kentucky. The exciting new initiative will teach young children and their parents and guardians about the Thoroughbred horse racing industry.
Founded in 2019, Amplify Horse Racing is a 501(c)(3) nonprofit promoting education and careers in the Thoroughbred industry to youth and young adults through mentorship, in-person and virtual programming.
Amplify works in partnership with the Kentucky Equine Education Project (KEEP) Foundation to deliver its Kentucky-based initiatives. The synergy between Amplify and MyRacehorse – whose platform launched in 2018 to make owning racehorses both affordable and fun for the masses ­– is perfect for spearheading the new junior program for children 12 and under, which will feature monthly educational tours from April through October at iconic locations in Kentucky, including Keeneland Race Course, Fasig-Tipton Sales Company, and Taylor Made Farm.
Each of the seven destinations will include a tour of the facility and hands-on engaging activities for children to learn about horses and the life cycle of the Thoroughbred. MyRacehorse and Amplify personnel will be onsite to host tours and enhance learning alongside facility representatives.
"This collaboration between MyRacehorse and Amplify perfectly aligns with our mission to bring all the fun, excitement, and opportunity that the Thoroughbred racing industry has to offer," said MRH CEO and Founder, Michael Behrens. "To be able to educate a younger generation of fans, who may become industry participants in the future, is a very worthwhile endeavor."
"Amplify Horse Racing is excited to be working with MyRacehorse on expanding our educational programming to include children 12 and under," said Annise Montplaisir, Amplify President and Co-Founder, and Equine Education Coordinator for the KEEP Foundation. "Developing a passion for horses frequently happens at a young age, so we look forward to cultivating the interest of the children and families who participate, and sharing our own love of the horse."
Registration for the first event on April 23 at Godolphin's Gainsborough Farm will open in the coming days. For more information about the program and to view the complete list of tour destinations, visit https://www.amplifyhorseracing.org/amplifyjunior, or contact [email protected].
Click here for more Kentucky business news.