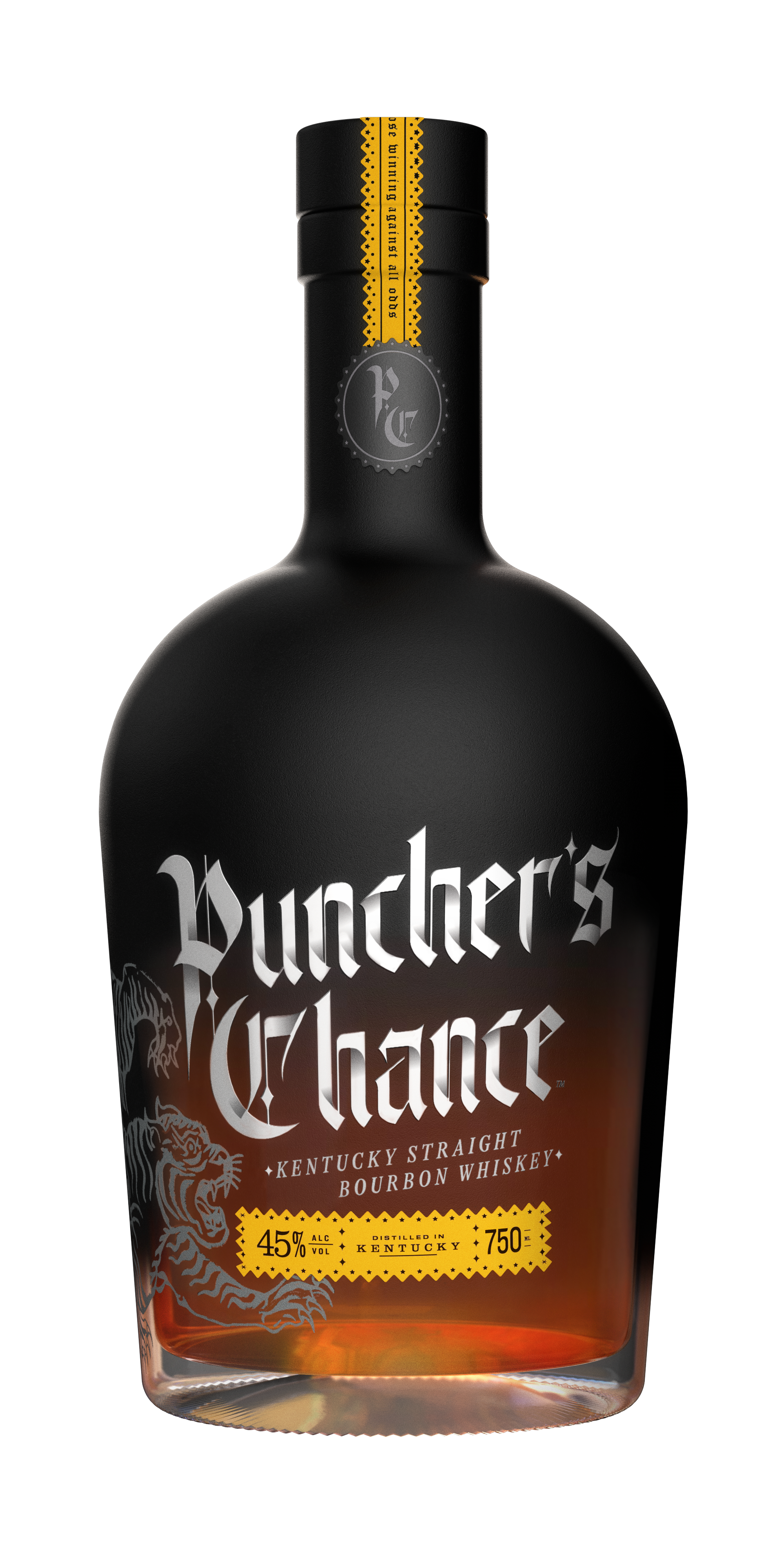 Eugene, Oregon-based Wolf Spirit perhaps the only spirits company founded in a former laundromat is pleased to announce the first national marketing campaign for Puncher's Chance Bourbon.
Entitled "Take Your Shot," the program will include the company's first-ever television ads, as well as digital/social media advertising, on- and off-premise promotions, public relations and sponsorship of the Professional Fighters League (PFL).
As the official bourbon partner of the PFL, Puncher's Chance will sponsor all PFL Regular Season events on ESPN networks and streaming platforms and will be served in arenas and the VIP Lounge at season events. Additionally, Puncher's Chance will present "Upset of the Night" across all PFL social media channels and a highly recognized PFL athlete will serve as a brand ambassador for the spirit throughout the season.
"'Take Your Shot' marks a major step forward for Puncher's Chance Bourbon, as we secure nationwide distribution and continued sales growth," said Umberto Luchini, Founder of Wolf Spirit. "Our partnership with the Professional Fighters League allows us to efficiently advertise on ESPN and ESPN2, while also creating a powerful marketing foundation for targeting whiskey drinkers who are also MMA fans – a huge audience."
Crafted through a partnership with IJW Whiskey Company of Louisville, Kentucky, Puncher's Chance Kentucky Straight Bourbon is a five- and a six-year-old blend of fine whiskies, born from a 75 percent corn, 13 percent rye and 12 percent barley mash bill and proprietary yeast. The liquid coming off the all-copper column still is aged in American white oak barrels with a #4 alligator char in traditional wood rickhouses. Clocking in at 90 proof, the final whiskey strikes the nose with aromas of apricot and maple oatmeal.
Puncher's Chance recently won a Double Gold Medal at the 2022 TAG Global Spirits Awards and a Gold Medal at the 2022 San Francisco World Spirits Competition. This fine whiskey comes housed in a jet-black, screen-printed bottle with a gentle fade at the bottom to reveal the amber liquid within. The brand's tiger mascot, a common symbol in boxing and MMA fighting, prowls the label.
Visit thebourbonflight.com for more industry news
Click here to sign up for The Bourbon Flight Newsletter.