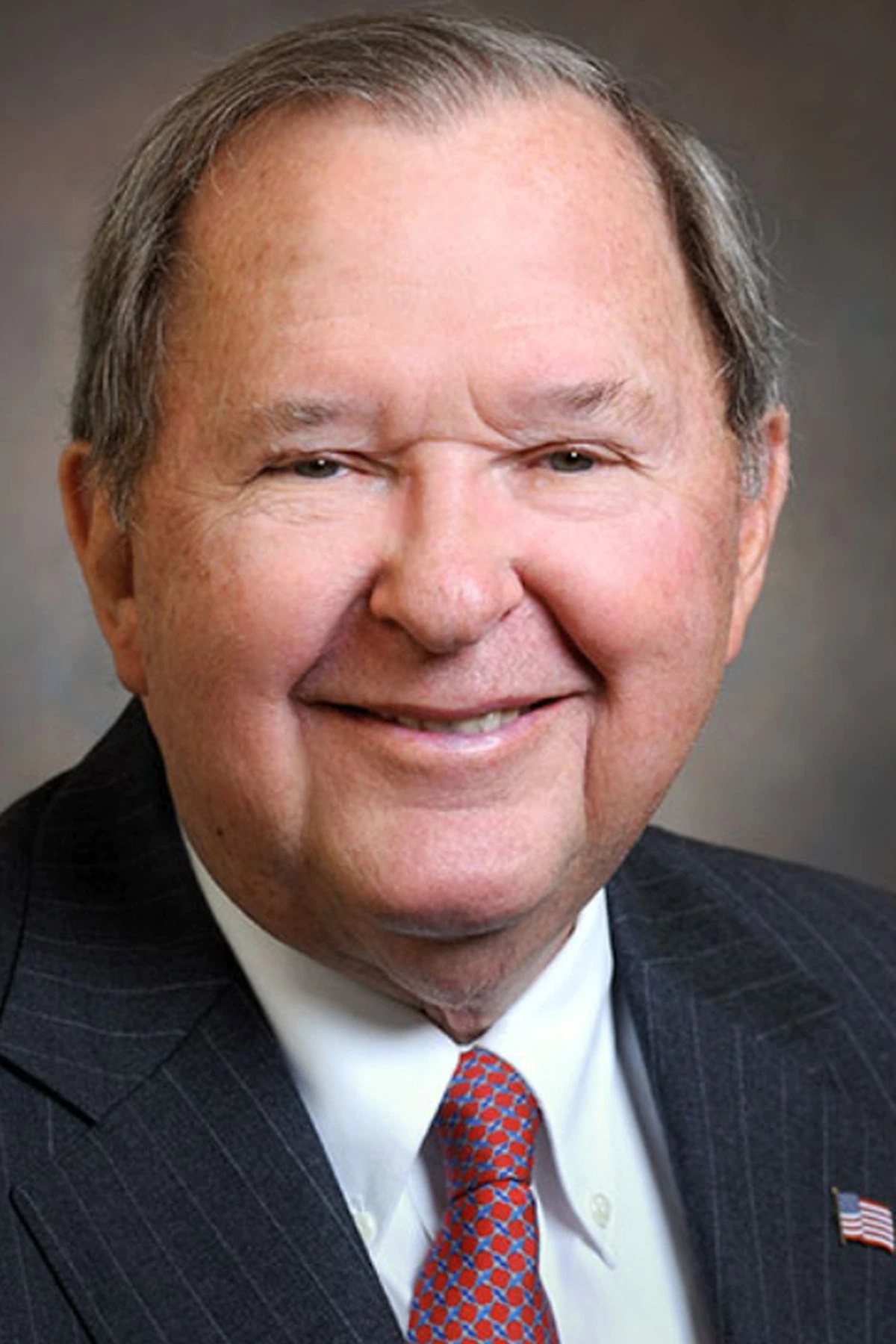 LEXINGTON, Ky. — University of Kentucky benefactor Carol Martin "Bill" Gatton, namesake of the school's Gatton College of Business and Economics and student center, died Monday in Bristol, Tenn., where he has lived for many years and headed a group of car dealerships.
He has donated more than $70 million to UK for many construction projects and scholarship initiatives beginning in the 1990s. With a philanthropic inclination toward education, Gatton is also the namesake for the Gatton Academy residential high school at Western Kentucky University. He has been a beneficiary for multiple schools in Tennessee and Virginia also.
Gatton, a native of Muhlenberg County, attended UK and then The Wharton School at the University of Pennsylvania before starting a successful career first in automobile sales and later in banking and property development in Kentucky and Tennessee.
Gatton was a long-time member of the UK Board of Trustees, much of it on the board's finance committee.
His career was recounted in a 2012 profile in The Lane Report that carried the headline "Bill Gatton's Generous Spirit." Here are some highlights:
Gatton's business career
Gatton is a native of Bremen, Ky., and the son of Harry William Gatton Sr., and Edith Martin Gatton. In 1954, he received a bachelor's degree from the University of Kentucky College of Commerce, the original name of UK's Gatton College of Business and Economics. After a stint in the U.S. Army, he earned an MBA degree at the Wharton School of the University of Pennsylvania, where he majored in finance and banking.
Gatton is a lifelong entrepreneur. At an early age, he marketed packaged garden seeds door-to-door for his elementary school, outselling all the other students combined. Later, he sold watermelons he grew on his family's farm by the truckload to local grocers. At age 8, he bought his first piece of real estate and then sold it at age 12, doubling his original investment.
While a student at the University of Kentucky, Gatton began his career in the automobile industry as a sales associate at L.R. Cooke Chevrolet in Lexington. After receiving his MBA, he opened one of the first Volkswagen dealerships in Kentucky. Eventually, he owned a total of nine automobile dealerships in Tennessee, Alabama and Texas.
Gatton has also made investments in banking. In 1981, he formed Area Bancshares of Owensboro, which grew to become the largest bank holding company headquartered in Kentucky, owning 17 banks with 65 branch offices across the state. Area Bancshares had $3 billion in assets when he sold it to BB&T in 2002.
Gatton has likewise been involved in major real estate ventures in multiple states including the Beaumont development in Lexington.
Gatton's philanthropy
In 1985, Gatton formed his own charitable foundation, and since that time, has made many philanthropic gifts.
"When I was age 30, I planned to retire at 40," Gatton said. "And when I was 40, I planned to retire at 50. When I reached 50, I planned to retire at 60. But at age 60, I decided never to retire. Rather, I determined to continue earning more money so that I could give it away. I believe in giving.
"I am a son of Kentucky, and I believe deeply in higher education. I believe deeply in what this university — the University of Kentucky — means to my native state. By investing in the students at the University of Kentucky, I am investing in Kentucky's future."
He also has given significantly to the Carol Martin Gatton Academy of Mathematics and Science, located on the campus of Western Kentucky University and named "America's Number One Public High School" by Newsweek magazine. He made the lead gift to the Bill Gatton College of Pharmacy at East Tennessee State University, and he has made substantial gifts to several other educational institutions, as well as numerous gifts to other worthy causes.
He has likewise made gifts to more than 2,300 public school teachers in eastern Tennessee and western Virginia to purchase educational supplies for their students.
"Bill Gatton, as he has done throughout his life, is helping young people achieve their dreams for higher education," UK President Eli Capilouto said. "We are deeply grateful for his partnership with us and his visionary generosity, which will have a significant impact on our students and their educational pursuits for generations to come."
Click here for more Kentucky business news.