LEXINGTON, Ky. — Terry Woodward and Kris W. Kimel, distinguished themselves in their careers and community service, will be recipients of honorary degrees from the University of Kentucky.
UK's Board of Trustees approved honorary doctorates for the two, who will receive them at the UK May 2022 Commencement Ceremonies this weekend. They will take place at Rupp Arena at Central Bank Center in Lexington.
Woodward will participate in Friday's 6 p.m. ceremony, and Kimel will participate in Saturday's 9 a.m. ceremony.
Kimel to receive Doctor of Humane Letters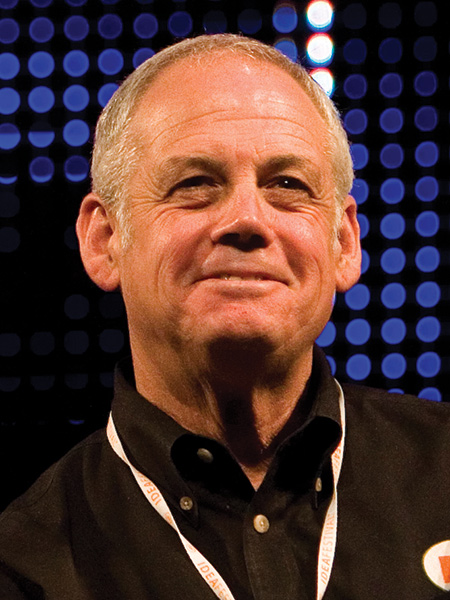 Kris W. Kimel a graduate of the UK College of Social Work, has spent most of his career working in science, technology, engineering and math (STEM) education, innovation and entrepreneurship. Throughout every stage of his career, Kimel has exemplified an exceptional commitment to bettering the lives of those in the Commonwealth of Kentucky.
Early in his career, Kimel served as the executive assistant for the Kentucky Attorney General and chief administrative assistant for then-Lieutenant Governor Steve Beshear.
The accomplishments under Kimel's leadership indicate the diversity and depth at which his work impacted the community. As the co-founder and president of the Kentucky Science and Technology Corporation from 1987 to 2018, Kimel and his team advanced the development of science, technology and innovation across Kentucky.
Under Kimel's leadership, the Kentucky Science and Technology Corporation created the Kentucky Enterprise Fund the first state-funded venture fund for innovation-driven companies, provided learning opportunities in classrooms and unique workshops, brought innovative changes to rural areas, and advanced STEM education to ensure that students in the Commonwealth thrive and reach their highest potential.
Later in his career, Kimel founded the IdeaFestival, an annual celebration of innovative thinking and ideas and co-founded and chaired Space Tango, a commercial space company headquartered in Lexington that undertakes research, design, and manufacturing on the International Space Station.
In 2019, Kimel founded Humanity in Deep Space, an initiative that fosters a planetary conversation as humankind continues its transition into space. This "out of this world idea" indicates a forward-thinking mentality, as conversations surround the possibilities and limitations of the future.
Kimel's work is uniquely others-focused, evidenced by his unwavering devotion to philanthropy, human development, education and societal well-being. He has made education more accessible, provided opportunities for rural communities, and made considerable progress to better the Scientific and Technological education and economic development efforts within the Commonwealth of Kentucky.
Woodward to receive Doctor of Humane Letters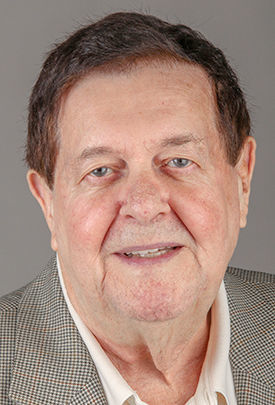 Terry Woodward graduated from the University of Kentucky with a degree in commerce, becoming the first member of his family to graduate from college. Terry says that graduating from the University of Kentucky provided him the education and confidence to be successful in all aspects of life.
Shortly after graduating, Woodward joined his father in their family business, Wax Works, Inc.
Through the years, this small company developed a music retail chain of stores, Disc Jockey, that grew to 240 locations in 37 different states. He sold the chain of stores in 1999.
With the advent of the VCR, his company became a national distributor of video for all the major Hollywood film studios servicing over 5,000 retailers.
In 2006, he started a company called Team Marketing, which grew to be the largest holder of licenses for college sports videos in the nation. His company also had exclusive licensing agreements with ESPN, NASCAR, the NBA, Fox Sports, ABC Sports and CBS Sports.
Despite many personal challenges, Woodward reached extraordinary milestones, and to recognize his remarkable success as a visionary entrepreneur, he was inducted into the University of Kentucky Gatton College of Business and Economics Alumni Hall of Fame in 1999.
Woodward has a lifelong record of strengthening his community of Owensboro, Kentucky, and intentionally kept his business there, creating a substantial economic impact in his hometown over several decades.
His community impact extends to his philanthropic efforts to help students follow in his footsteps at his alma mater. His financial gifts for scholarships and funding for the expansion of the Gatton College of Business and Economics facility demonstrate his commitment to the development of education for students on campus.
The UK Commencement Ceremonies will take place May 6-7, at Rupp Arena in Lexington. The ceremonies are only open to graduates and their guests, and tickets are required. All ceremonies will be livestreamed on UKNow, via the university's YouTube channel. For more information, please visit https://commencement.uky.edu.
Click here for more Kentucky business news.