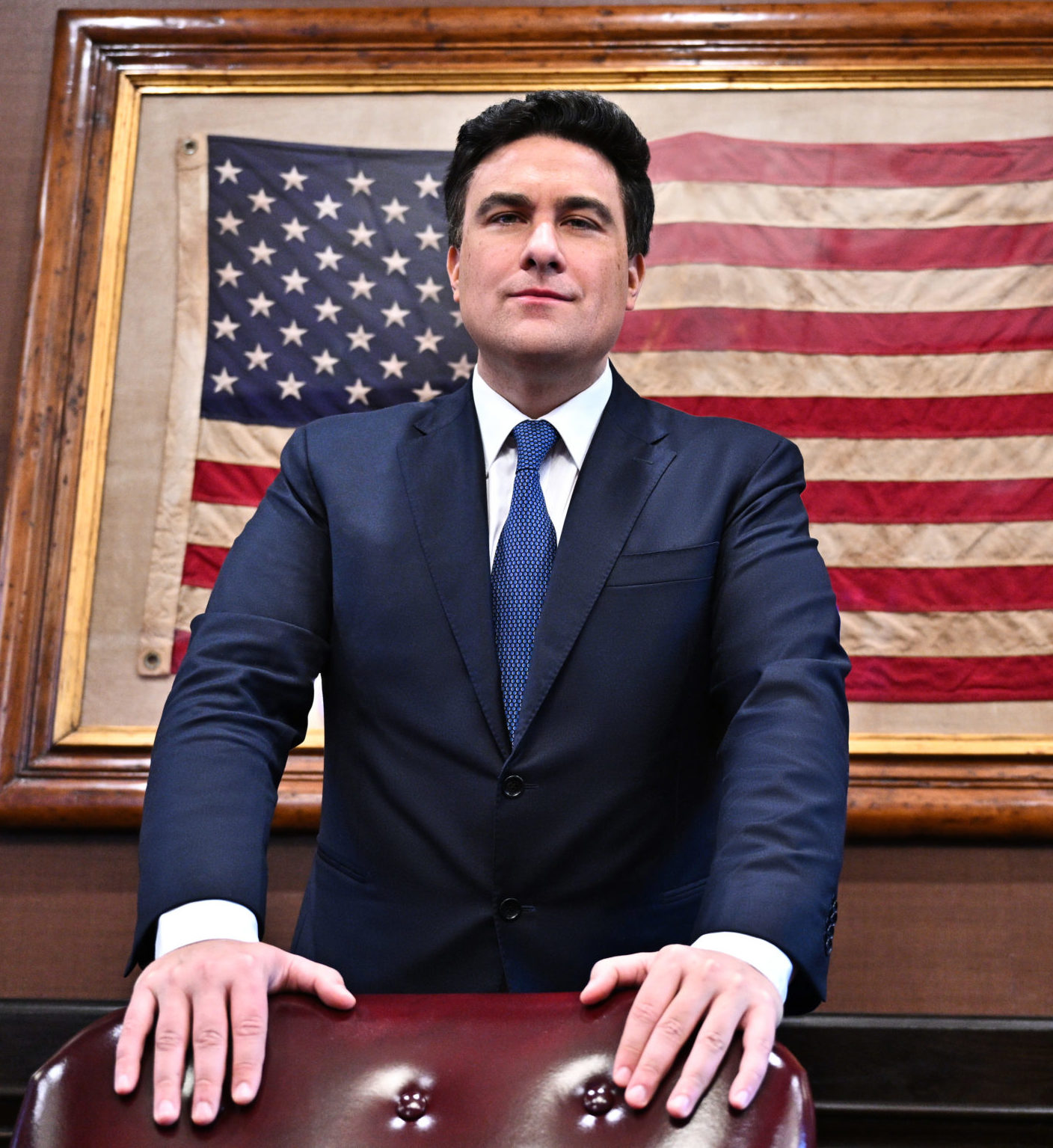 LEXINGTON, Ky.​ — Ernst & Young LLP has included Nate Morris, Chairman and CEO of Rubicon, is among the newest class of Entrepreneur Of The Year® 2022 East Central Award winners.
Entrepreneur Of The Year is one of the preeminent competitive business awards for entrepreneurs and leaders of high-growth companies who think big to succeed. An independent panel of judges selected Morris based on his entrepreneurial spirit, purpose, growth and impact, among other core contributions and attributes.
"I am thrilled to receive this award," said Morris. "Rubicon was founded in Kentucky, in the heartland of America, and our success proves that innovation can come from anywhere in our great country. It is humbling to be in the company of such a prestigious group of award alumni from all over America, including Howard Schultz, Daymond John, and Reid Hoffman, and I look forward to working alongside other alumni in the coming years. I would also like to thank the entire EY team for their tireless support of entrepreneurs everywhere."
Rubicon is the world's largest digital marketplace for waste and recycling and provider of innovative software-based solutions for businesses and governments worldwide. The company provides digital waste, recycling, and sustainability solutions to customers in all 50 U.S. states and 20 countries around the world.
As an East Central award winner, Morris will now be considered by the National independent panel of judges for the Entrepreneur Of The Year 2022 National Awards. National finalists and winners, as well as the Entrepreneur Of The Year National Overall Award winner, will be announced in November at the annual Strategic Growth Forum. The Entrepreneur Of The Year National Overall Award winner will then move on to compete for the EY World Entrepreneur Of The Year Award in June 2023.
Other South Central region Entrepreneurs Of The Year 2022 are:
Mike Zelkind, Co-founder & CEO, 80 Acres Farms
Ilya Bodner, CEO, Bold Penguin
Kevin Brock, President, Brock Air Products
Drew Anderson, CEO, Cleveland Kitchen
Vamsi Kora, CEO, Gathi Analytics LLC
Evan Pohaski, Co-founder & CEO, JLE Industries
Kristy Knichel, President & CEO, Knichel Logistics
Rob Strobel, President & CEO, Lithko Contracting LLC
Abdul Akel, CEO & Co-founder, T-CETRA
Founded and produced by Ernst & Young LLP, the Entrepreneur Of The Year Awards are presented by PNC Bank. In East Central, sponsors also include Valuation Research Corp., Morgan Lewis & Bockius LLP and Frost Brown Todd LLC.