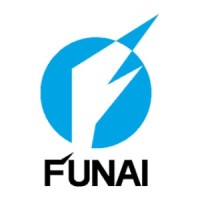 FRANKFORT, Ky. — The Funai Lexington Technology Corp. (FLTC) is expanding in Fayette County, which includes an investment of over $3.8 million and will create six high-quality jobs for local residents.
The project will see the company expand its facility on Setzer Way in Lexington, with investment in equipment that will strengthen the research and development of heater chips, upgrade semiconductor processing equipment and increase the overall production volume to meet the demanding quality and precision requirements for these applications.
One of the main upgrades will take place with the company's Micro Electro Mechanical System (MEMS), which allows for the development of precise liquid handling devices for a wide range of applications. Upgrades to the system's equipment will improve the quality and accuracy of the process. Additionally, the company plans to hire six skilled workers in the areas of sales and marketing, chemical engineering, life science engineering, materials engineering, and semiconductor process operators.
Mike Marra, FLTC's chief technology officer, said he is excited about the future possibilities that these upgrades will bring to the company's technology.
"This investment in Funai Lexington's MEMS processing capability and the expansion of our workforce is absolutely critical, not only to maintain the success of our products currently in the market but also to enable rapid development of new products as we adapt our unique microfluidic technology to new applications," Marra said.
In 2013, Osaka, Japan-based Funai Electric Co. LTD purchased Lexmark International Inc.'s inkjet technology and the following year established FLTC as a wholly-owned subsidiary for the purpose of inkjet and microfluidic technology research. Since 2014, FLTC has generated 170 U.S. patent filings and introduced 15 new products in the commercial and industrial printing markets, as well as cosmetic and fragrance delivery for consumers. The company's current research applies microfluidic technology to the life science market of drug delivery, discovery, and diagnostic applications. FLTC currently employs 45 full-time Kentucky residents and two remote employees.
In addition, FLTC can receive resources from Kentucky's workforce service providers. These include no-cost recruitment and job placement services, reduced-cost customized training, and job-training incentives.
Click here for more Kentucky business news.