Whether they are a small locally owned shop or a large-scale manufacturing facility, Kentucky's utilities are establishing close relationships with customers to help drive their businesses and empower economic growth.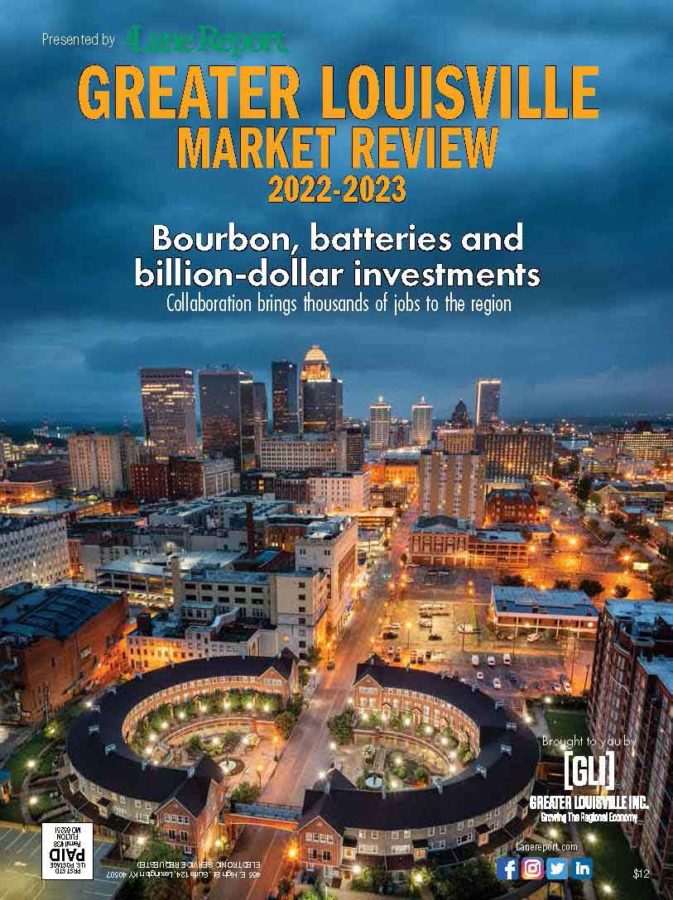 Bolstered by competitive electric rates and an abundant water supply, partnerships forged by Louisville Gas & Electric and Kentucky Utilities and Louisville Water Co. helped lift Kentucky to new heights in job creation and capital investment in 2021. 
"We know our role in retaining and growing business in Kentucky is a critical one and we continuously work to be strategic and thoughtful about how we can do our part," said LG&E and KU President John R. Crockett III. 
"In 2021, we were proud to play a part in Kentucky breaking records for new jobs and investment, with more than $8 billion in capital investment and nearly 12,000 new jobs announced across our service territories, highlighted by the announcement of the BlueOvalSK Battery Park in Hardin County,"
Crockett said.  
Similarly, at Louisville Water prospects requiring large volumes of water came knocking—food/beverage, advanced manufacturing and bourbon. 
"2021 was a record year for requests," said Kelley Dearing-Smith, vice president of communications and marketing for Louisville Water. "It was a strong year for water sales and interest in businesses locating to the Louisville region." 
The rebound was encouraging after water consumption and the sale of water had dropped off as much as 70% at the start of the COVID-19 pandemic in 2020.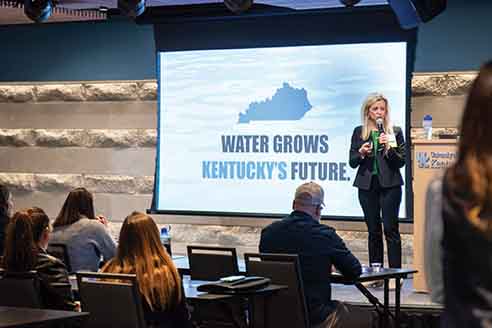 Liquid assets
"Water is fundamental to starting and growing a business," Dearing-Smith said. "In fact, I'd argue we're the most important and sometimes overlooked piece of a business plan. Overlooked because so often a high-quality and reliable supply of water is taken for granted. But Louisville Water has a unique—and a literal—connection to 24,000 businesses in the region. I like to say we're the 'liquid asset' in a small, locally owned shop or a large-scale manufacturing facility." 
Louisville Water's role in economic development is focused on developing relationships and building the value of water.
"Much of our work is alongside partners like GLI, Louisville Forward, regional water providers and economic development agencies, signature industries like bourbon, and the state of Kentucky," Dearing-Smith said. 
One of the more obvious ways Louisville Water plays a role in economic development is serving its trademarked brand of tap water to companies interested in coming to the area. The company is the only drinking water utility that has taken the initiative to brand their product. 
"The drinking water is called Louisville Pure Tap and when talking about Louisville as a place to do business, the brand, our drinking water needs to be on the table," Dearing-Smith said. 
On the business attraction side, Louisville Water's supply, quality and rates are advantages. 
"The Ohio River provides an amazing resource, and Louisville Water's infrastructure could support nearly doubling our water production," said Dearing-Smith. 
Louisville Water's treatment plants rank as two of the top 18 in North America for facilities that produce the highest quality water, according to the EPA Partnership for Safe Water. 
"We actually treat our water for taste. Perception matters," Dearing-Smith said.  
Because of its declining rate schedule, the price commercial and industrial customers pay for water is scaled so that it meets the needs of a small bakery or gives a manufacturer that uses millions of gallons a good deal. The result is "fiercely competitive rates" according to Dearing-Smith.
Granting business opportunities
LG&E and KU serve more than 1.3 million customers across 90 counties in the state, empowering customers with programs and offerings that help meet their energy needs and sustainability goals. The Opportunity Kentucky Grant program encourages proactive planning and investment, and collaboration among Kentucky economic developers and stakeholders.
"We are the energy provider for some of the largest industries in Kentucky, from automotive and manufacturing, to aerospace and logistics," said Natasha Collins, director of media relations for LG&E and KU. 
Visible examples of how LG&E and KU's efforts pay off for businesses and the commonwealth include the automotive interior component designer and manufacturer Summit Polymers Inc., which is constructing a $37.5 million manufacturing facility in Anderson County, creating 218 full-time jobs. It's a deal made possible by an LG&E and KU Opportunity Kentucky Grant that helped fund necessary preparations for the future site of operation.
Another Opportunity Kentucky Grant went to Canada-based Kruger Packaging and the Elizabethtown-Hardin County Industrial Foundation. It provided development improvements to solidify Kruger's plans to invest $114.2 million into a new operation in Elizabethtown. 
OpportunityKY.com is an LG&E and KU business tool that provides data and mapping tools to businesses and site selectors evaluating Kentucky as a possible place to grow or locate a business.
The utilities' reliable service and partnerships with the state, the city of Louisville, Louisville Forward and the Kentucky Cabinet for Economic Development are yielding other success stories as well. In January 2022, global magnetics company Quadrant announced plans to build a $95 million rare-earth magnet manufacturing facility at its Louisville campus, powered by LG&E.
"We're dedicated to keeping an eye on customers and finding creative solutions to help make doing business with us and Kentucky easier," Crockett said. "With that kind of focus, we're confident that we can help empower a bright future for new and existing businesses here in the commonwealth."
Linking signature industries
To underscore utilities' role in the recent billions of dollars in economic development announcements, Louisville Water launched its Water Grows KY campaign in March 2022 with a presentation to the James Beam Distilling Conference, where attendees learned water's critical link to Kentucky's signature industry. 
Water Grows KY is an educational initiative highlighting water's vital and often unexpected role in Kentucky's top industry sectors—agriculture, distilling and brewing, education, health care and manufacturing. The program includes a "roadshow" of speaking engagements throughout the commonwealth. 
"The bourbon industry, in particular, requires a reliable, redundant and high-quality water source to thrive," Dearing-Smith said. 
Nearly 20 distillers now use Louisville Water in their recipe. 
"In 2021, we became a member of the Kentucky Distiller's Association," Dearing-Smith said. "We're also part of the Kentucky Brewers Guild, too, since there are more than two dozen brewers who use our water." 
Louisville Water's relationship with the Hardin County Water District is another important partnership that will ensure both water suppliers can meet the expected demand of Ford's $5.8 billion electric vehicle battery gigafactory and support the influx of people, jobs and infrastructure along the Interstate 65 corridor.
Click here for more Market Review of Greater Louisville articles.
---
ADVERTISING PARTNERS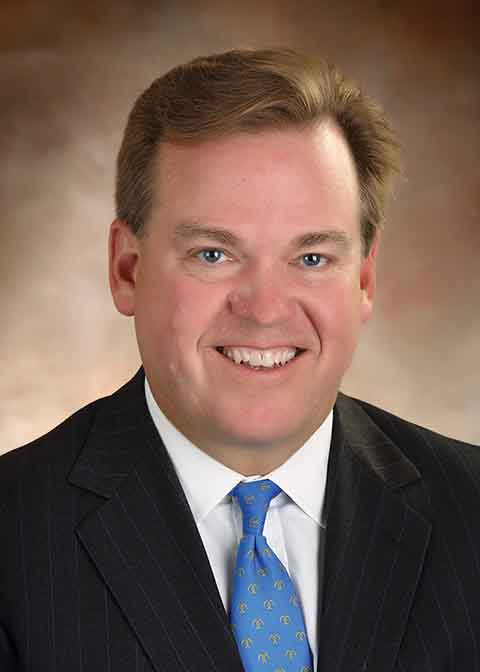 LG&E AND KU ENERGY LLC
220 W. Main St.
Louisville, KY 40202
(800) 981-0600
lge-ku.com
Consistently ranked among the best companies for customer service in the United States, LG&E and KU Energy has been recognized as a "Top U.S. Utility" by international economic development magazine Site Selection and has also received numerous honors from the publication as a "Top 10 Utility." In 2021 alone, LG&E and KU helped Kentucky break records for new jobs and investment, contributing more than $8 billion in capital investment and nearly 12,000 new jobs announced across the utilities' service territories. Louisville Gas and Electric Co. and Kentucky Utilities Co. are committed to attracting and keeping businesses in the commonwealth and enhancing the quality of life for residents.
As the energy landscape continues to evolve, LG&E and KU are evolving with it. The utilities continue to create programs and offerings to help meet the goals of businesses and residential customers—including opportunities to grow and support renewable energy and installing publicly accessible charging stations to support electric vehicle adoption. Comprised of coal, natural gas, hydro and solar, LG&E and KU maintain a diverse generation mix and rates that are among the lowest in the nation.
---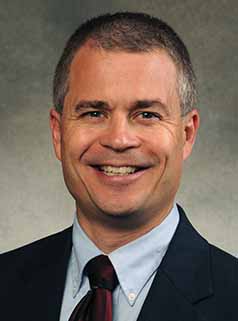 LOUISVILLE WATER CO.
550 S. Third St.
Louisville, KY 40202
(502) 583-6610
louisvillewater.com
Louisville Water provides a high-quality, reliable supply of drinking water to Louisville Metro and portions of Bullitt, Hardin, Nelson, Oldham, Shelby and Spencer counties. Louisville Water began as Kentucky's first public water provider in 1860 and today its treatment plants are ranked as two of the top 19 in North America for outstanding water quality.