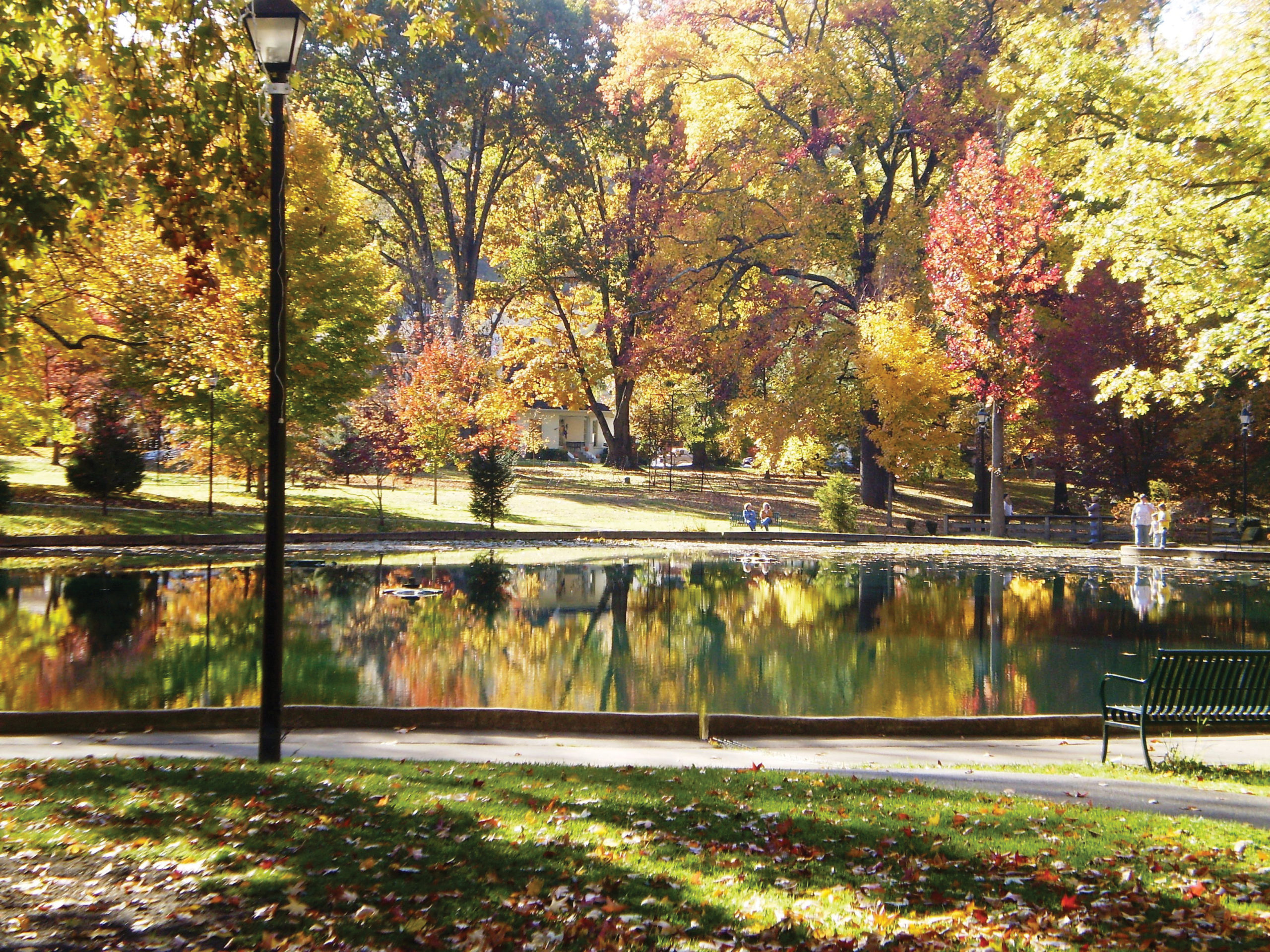 With a nip in the air and a fiery palette of fall foliage, autumn in the commonwealth inspires Kentuckians and out-of-state visitors alike to get out and experience all that The Bluegrass State has to offer.
Tourism-industry leaders in both small towns and big cities across Kentucky have been busy preparing to welcome autumnal travelers with opportunities for outdoor recreation, horse and bourbon country excursions, family fun, historical sites and so much more.
Fall is consistently busy for Kentucky's tourism industry and with good reason, according to Visit ShelbyKY President/CEO Janette Marson.
"Visitors can enjoy all of Kentucky's outdoor adventures in cooler temperatures while taking in some of the natural beauty the state is known for," she said. "Fall tourism unofficially kicks off in Kentucky with the start of National Bourbon Heritage Month in September. More people are traveling more than ever, and our expectation is that this fall will be the busiest yet for Kentucky's tourism industry."
In Marson's neck of the woods—which includes Shelbyville, Simpsonville and Shelby County—continued growth in tourism is anticipated, she said. The area is billed as "Your BourbonDestination" in marketing materials for its abundant lodging and prime position along the Kentucky Bourbon Trail.
"Our two distilleries, Jeptha Creed and Bulleit, are open and ready to welcome guests, as are our many unique lodging options like the Saddlebred Suites Airbnb or the Cerulean Farm Bed & Breakfast," Marson said.
In addition, Gallrein Farms is hosting its annual Fall Fun on the Farm event throughout October and the Black Orchard Haunted House runs through Oct. 30.
Nearby Oldham County is anticipating a continuation of what has turned out to be the largest tourism and visitor year in the past 15 years, said Kim Hydes, executive director of Oldham County KY Tourism & Conventions.
Instead of canceling marketing and advertising efforts during the pandemic, Hydes said plans progressed as intended in hope that once visitors were ready to travel, Oldham County would already be on their minds.
"We knew that visitors would eventually be back, so we took advantage of fewer advertisers from other communities and even increased ad sizes," she said. "Changing the narrative really paid off for us when folks started to travel again!"
Oldham County is known as the Farm Tour Capital of Kentucky and upcoming fall events include the TRF Sanctuary Farm at Chestnut Hall farm tour and its Chestnut Hall Fall StoryFest (Oct. 15) and Hermitage Farm's Hermitage Halloween Brunch Market at Barn8 Restaurant (Oct. 30). Visitors to the area also enjoy shopping and dining on Main Street in La Grange, Crestwood's Kentucky Artisan Distillery, Yew Dell Botanical Gardens and Oldham Gardens, Kentucky's largest beer garden and home of 3rd Turn Brewing, Backside Grill and Hive & Barrel Meadery & Cider.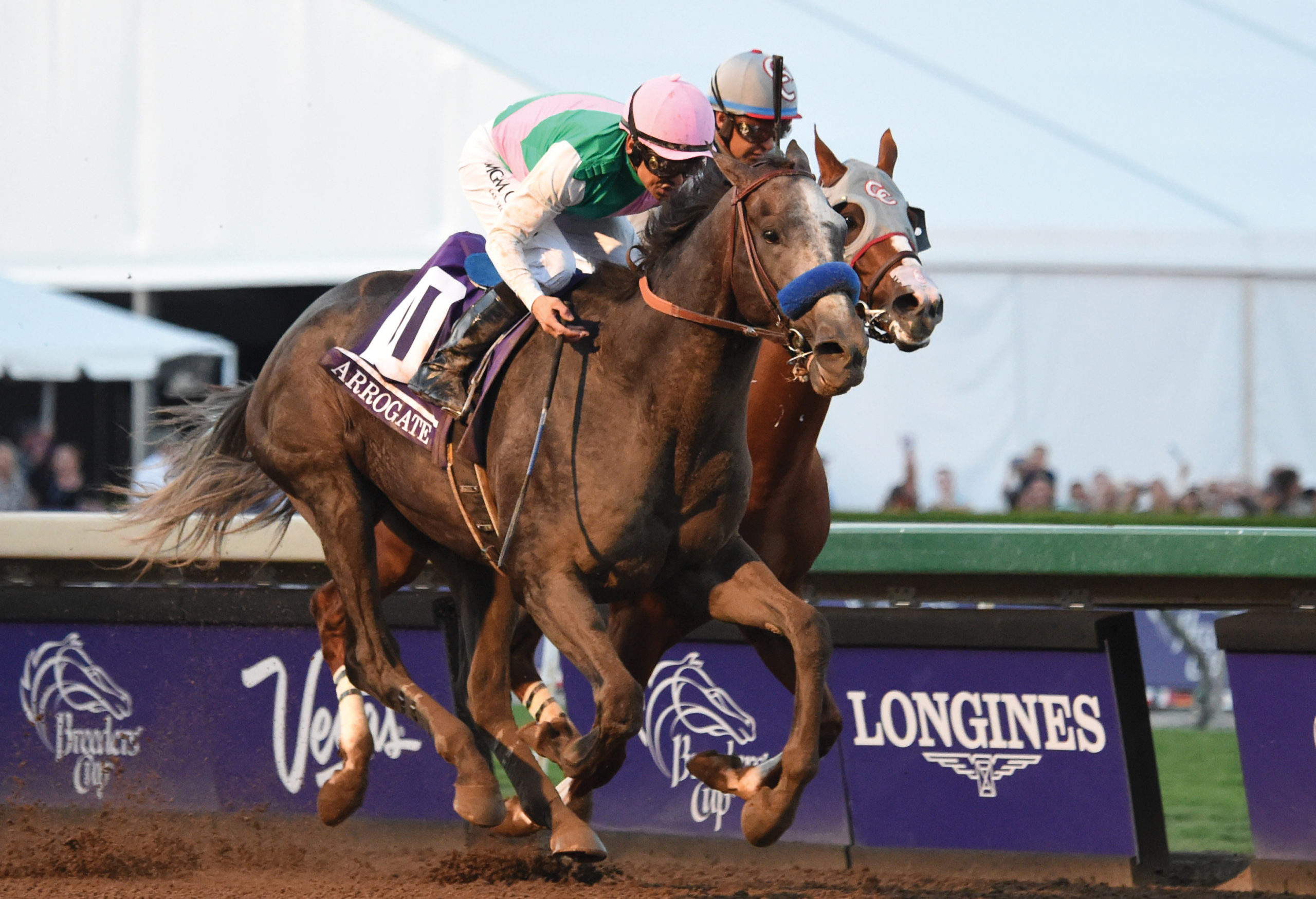 Farm tours, horse racing and natural beauty
Brooke Jung, executive director of the Hopkinsville Convention and Visitors Bureau, says agritourism is also a popular draw there.
"We are excited to celebrate a multimillion-dollar expansion of Casey Jones Distillery, the 22-year anniversary of Christian Way Farm and the addition of Field-to-Fork farm tours later this year," Jung said.
Of course, Central Kentucky is known for its farms too. The area is home to around 450 horse farms, along with Keeneland, the largest and most prominent Thoroughbred auction house in the world. Last year's sale drew a whopping gross sales figure of $352 million, the sixth highest in its history.
Keeneland's annual Fall Meet will be held Oct. 7-29 this year and the race course will also host the prestigious Breeders' Cup on Nov. 4-5. While in town, buyers, spectators and racing industry pros have the opportunity to experience the Bluegrass region's singular restaurants, lodging and destinations.
VisitLex President Mary Quinn Ramer notes that AirBnb ranks Lexington among the top cities travelers search for when seeking fall travel destinations.
"We are anticipating a robust, busy fall—UK football, Keeneland September sales, Keeneland fall meet, Breeders' Cup, the National Horse Show and more," said Ramer.
In addition to those events, Rupp Arena will host performances by Carrie Underwood and Sesame Street Live! and the weekend of Oct. 21 will bring Scarefest Weekend to the newly renovated, expanded and upgraded Central Bank Center. In a $310 million undertaking, the center expanded by 50% to include more exhibit halls, convention, meeting and event space, along with hospitality and dining areas.
In the eastern part of the state, The Kentucky Wildlands is a 41-county regional tourism marketing and economic development initiative launched by Eastern Kentucky PRIDE. Based in Somerset, the initiative promotes the area through a website, travel guide and e-newsletters, along with ongoing advertising and social media campaigns. Recent blog posts showcase the Haunted Trail of the Kentucky Wildlands and tips on photographing fall foliage.
Tourism sector is returning to normal
Outdoor attractions are especially popular in the fall, Kentucky Department of Tourism Commissioner Mike Mangeot said.
"We have iconic attractions like Cumberland Falls, Red River Gorge, Mammoth Cave National Park and our incredible lakes around the state," he said. "But there are some great lesser-known destinations like Bernheim Arboretum and Research Forest in Clermont. As Kentucky's official state arboretum, Bernheim features 16,000 acres of wildlife sanctuary, a landscaped arboretum,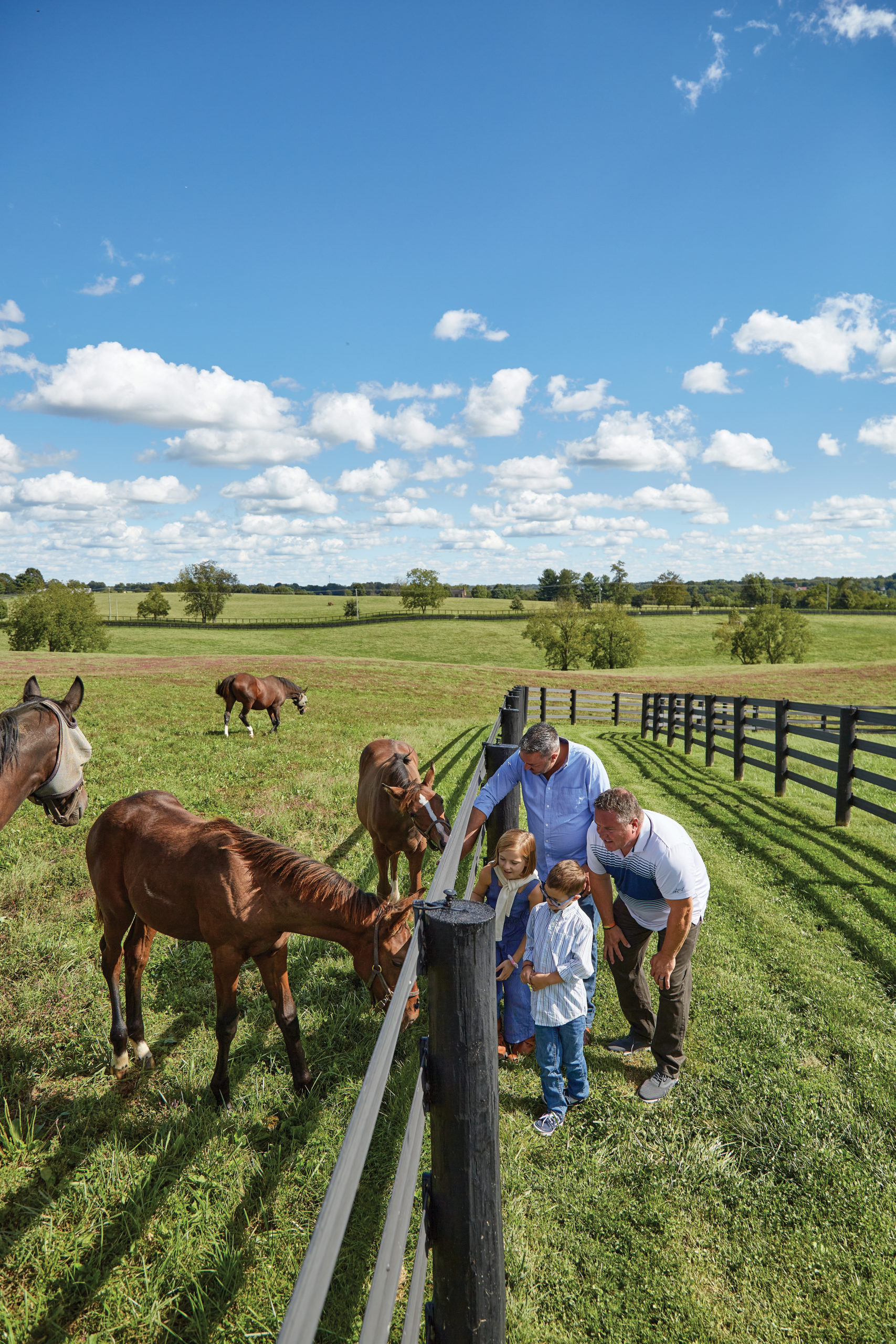 indoor and outdoor exhibits—including the Forest Giants, canopy tree walk, scent and sound mazes, and new trails and walkways."
Kentucky Travel Industry Association President/CEO Hank Phillips said he expects the traditional favorites from a normal fall season to be among popular destinations and attractions across the state this year.
"The key and extremely refreshing word is 'normal,' because tourism hasn't experienced normalcy since March of 2019," he said. "So 'normal' means viewing fall foliage and other outdoor adventures, the huge array of fall festivals and events, and sports events. Also, there are the other normal mainstays of year-round Kentucky tourism that include bourbon and equine experiences, museums, theme parks, culinary and historical attractions."
In early August, Kentucky Gov. Andy Beshear announced that the tourism industry in 2021 generated $11.2 billion in economic impact and 83,100 jobs, with visitation bouncing back to 96% of 2019 levels.
Last year, according to a study by Tourism Economics, there were 70.5 million trips to Kentucky, generating $808 million in state and local taxes, thus saving every household in Kentucky $462 in taxes.
As events return after the cancellations and downscaling of the past couple years, they're coming back better than ever. One such event in September was the Bourbon & Beyond music festival at the Kentucky Exposition Center in Louisville, last held in 2019 as the World's Largest Bourbon & Music Festival with 91,000 music lovers. The 2022 festival was expanded to four days with performances from Chris Stapleton, Jack White, Jason Isbell and the 400 Unit and more.
Landing more air travelers
Blue Grass Airport Community Relations Manager Lauren White said historically, fall is a busy season at the airport with fall equine sales and races, business conferences and university athletic games.
"We also plan to see increased passenger numbers with the addition of Avelo Airlines at Blue Grass Airport," she said. "Avelo will kick off nonstop flights with low fares from Lexington to Orlando in October and to Tampa in November."
Louisville is also expecting increases in air passenger traffic.
"The Louisville Muhammad Ali International Airport (SDF) has been on an amazing trajectory over the past few years in terms of the increase in nonstop destinations added at SDF," said Darrell Watson, senior vice president and chief experience officer with the Louisville Regional Airport Authority.
There are now 37 nonstop destinations out of SDF compared to 21 in 2016, representing a 76% increase.
At the Cincinnati/Northern Kentucky International Airport (CVG), much of the airport's volume remains leisure travel, although business and international travel are on the upswing, according to CVG Senior Manager of Communications and Community Affairs Mindy Kershner. Delta resumed nonstop flight service to Paris in early August and Air Canada resumed nonstop service to Toronto in May.
Kershner predicts 2022 will end at about 83% to 85% of 2019 volumes.
"As we close the year, the fourth quarter is looking strong at about 90-95% of 2019 levels," she said.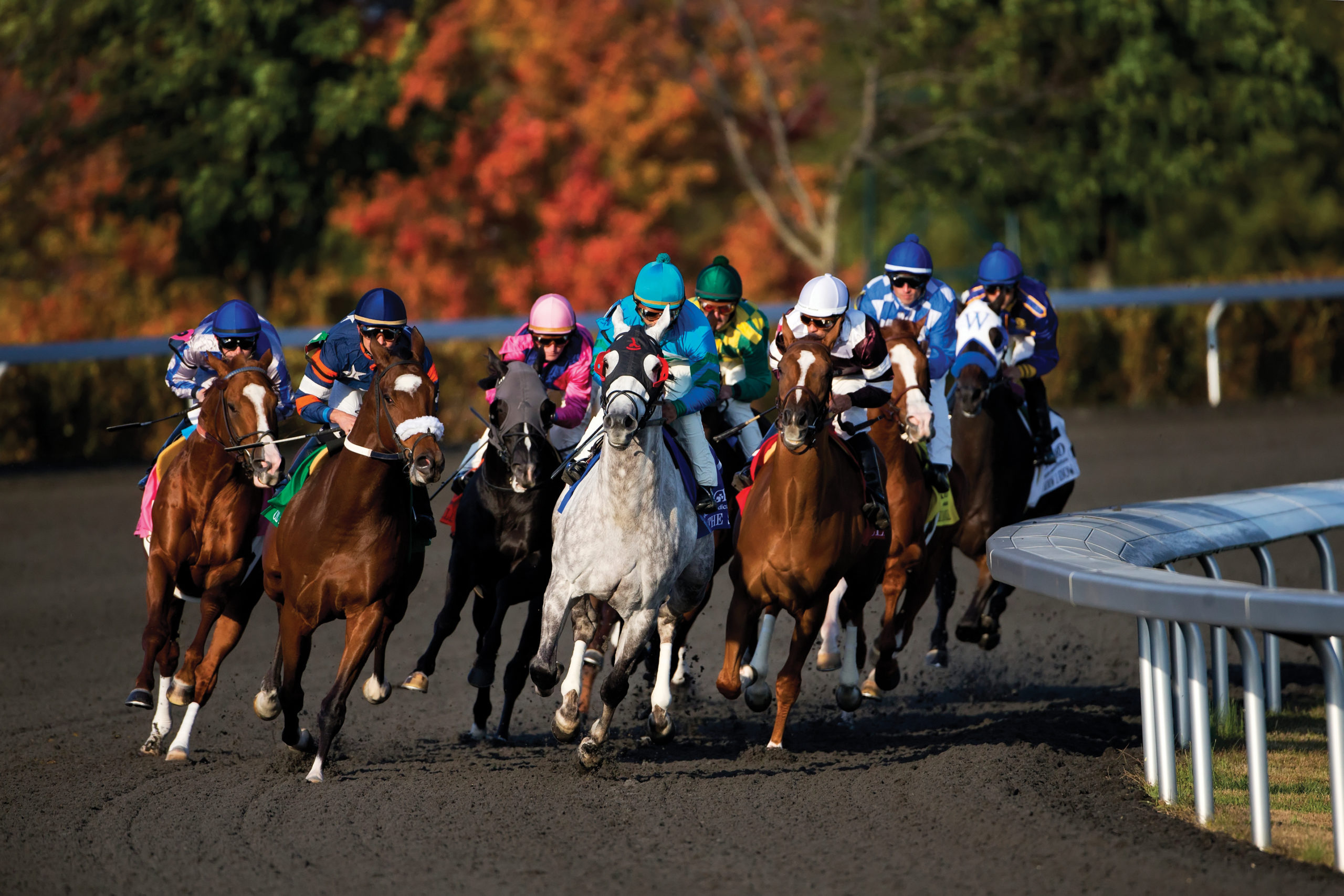 One of the area's major tourist attractions in the fall is the BLINK light festival in Covington and Cincinnati, which will be held Oct. 13-16.
Investing in the future
Most tourism commissions are funded through local transient taxes, a local restaurant tax or both, Mangeot said, and during the peak of the pandemic, those revenue streams significantly diminished.
So last year, Gov. Beshear allocated more than $13 million in CARES Act funds to Mangeot's department and local tourism commissions that Mangeot said "played a crucial role in allowing us to continue marketing Kentucky as a travel destination, directly leading to the impressive rebound we experienced."
Earlier this year, with bipartisan support, the General Assembly and Gov. Beshear allocated another $75 million in American Rescue Plan Act (ARPA) funds to tourism commissions and the Kentucky Department of Tourism. The funds must be used for recovery destination marketing, recruiting meetings and conventions, and multi-jurisdictional cooperative marketing, all of which Mangeot said are key to enabling Kentucky to effectively compete with other states and destinations for visitor traffic and economic opportunities.
Of the recovery funding, KTIA's Phillips said his organization's appropriation plan was adopted by the General Assembly to help the tourism industry fully recover.
"The funds will propel the industry forward in activating the potential we have always had to better compete with other states and local destinations by having the resources to capture the attention and raise awareness of what Kentucky offers to visitors," he said.
Lingering challenges include business travel, which is still lagging, Phillips said, "due in part to the conditioning that occurred with doing business and meetings virtually during the pandemic combined with the current disruptions and uncertainties that business travelers are experiencing with the airlines."
Though labor shortages continue in hotels and other tourism industry roles, there are some recent signs of improvement, Phillips said.
As outdoor tourism remained strong during the pandemic, Phillips said there is now an opportunity for the tourism industry to build upon that strength. Even though the 2021 economic impact increase over 2020 was expected, he emphasized it's still quite the achievement.
"And the best thing is the upward trajectory it represents for the future," he said. "The numbers are also important in demonstrating that even in a difficult year, tourism continued to be a major Kentucky industry and a driver of the state's economy."