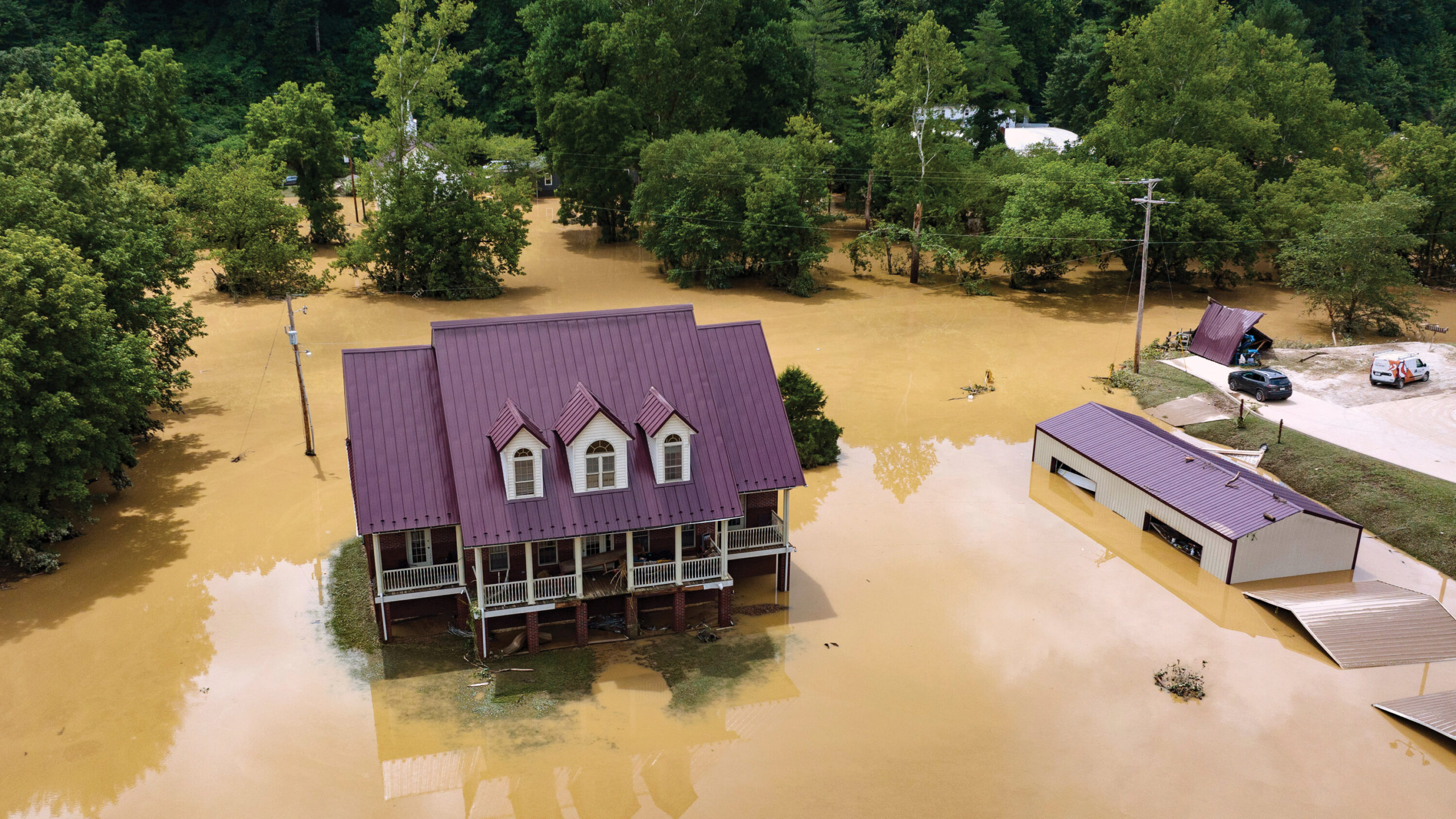 Floods and tornados have ravaged three parts of Kentucky in the past nine months. Clean-up and construction have begun in all the areas—even the latest and hardest-hit Eastern Kentucky—but construction company executives said restoration efforts have been met with obstacles not seen in the past.
Three views of tragedy
By late September, the death toll in Eastern Kentucky rose to 40 from the massive flooding that wiped out virtually everything in its path along the Kentucky River Valley, leaving little but mud and debris behind. On July 7, Gov. Andy Beshear declared a state of emergency due to the severe flooding. He mobilized the National Guard and activated the state's emergency operations center. He also called the General Assembly into a special session, where $213 million in initial state aid was authorized.
The devastation made the national news for days, with the destruction described as "widespread, significant and historic." Damage estimates continue to rise.
It had been only months since Beshear took similar actions after an EF4 (Enhanced Fujita Scale) tornado was on the ground for nearly three hours in western Kentucky. Characterized by wind speeds between 116 and 200 mph, the tornado tracked 160 miles in Mayfield and Graves County. Electricity and water were knocked out, vehicles strewn around the landscape.
In Bowling Green, the tornado ripped up a swath of homes, took out industrial sites, and destroyed land around Cave Mill Road and iconic homes in the Covington Woods area. Damage came from both straight-line winds and a tornado.
Call to action for construction
After people are rescued, safe and have temporary housing, part two of any tragedy is cleanup and restoration. That takes many forms, but in today's economic climate, rebuilding efforts are not only about the wood, concrete and steel to rebuild structures, bridges, and roads.
The overall economic conditions are like another storm hitting the area, according to Paul Hemmer, president and CEO of Hemmer Construction in northern Kentucky.
"We are not only coping with the usual issues associated with construction," Hemmer said, "but also face severe workforce capacity issues, supply chain problems, material delays and worst of all—inflation."
Hemmer, a second-generation construction-company owner, said the disasters just compounded the problems the construction industry faces today.
In Eastern Kentucky, the numbers change daily, particularly estimates of the damage. Demolition is the primary focus now as residents resume life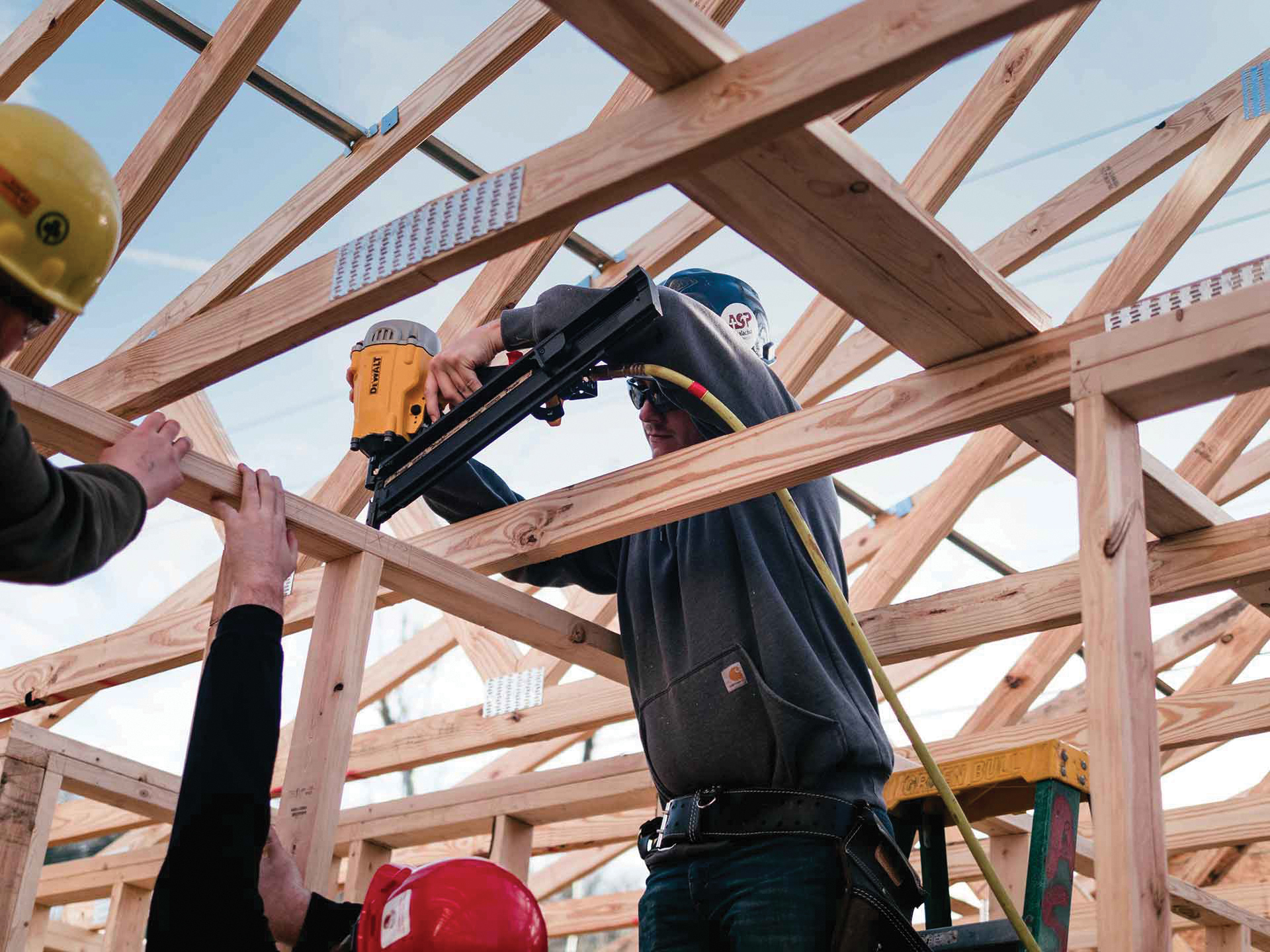 around mounds of mud and debris that were once homes. However, children set to return to school mere weeks before the flooding were finally able to return in September, a normalcy most craved.
Graves County and its county seat, Mayfield, are seeing a similar story play out.
Roger Dillingham, managing member of Artisan Contractors of Ky., LLC, said there is a lot of construction going on in Mayfield and Graves County after a tornado hit there, but there is still a lot of demolition as well.
"Restoration is a slow process, Dillingham said. "Some are starting to build back, but we have a long way to go. The supply chain is getting worse all the time. We had one job started and had to stall it. Then we had to shut down another job for a month due to not being able to get materials."
Small but essential products such as breaker panels can halt a big job.
"Electrical is where we are having the most issues. There is little availability for breaker panels and the guts to go into them. If we can't get power, we can't finish."
"HVAC units are hard to get. We had to buy temporary units just to keep a job going while waiting on permanent units."
Then there are the perennial labor issues.
"We get some applications, but the applicants usually don't have any experience," he said. "Everybody has to start somewhere, I understand that. But we have trouble even finding people who will show up every day and can pass a drug test."
Further south in Bowling Green, Mike Murphy, president of The Murphy Construction Group, said his company concentrates its work within a 100-mile radius of Bowling Green and Owensboro.
"We have been extremely busy with tornado damage/repairs in the Bowling Green area," he said. "Unfortunately, we had a large number of our customers experience storm damage, from minor to total destruction.
"Our workload for the year at the time of the tornado was almost completely scheduled out but we had to 'regroup the troops' and come up with a plan to immediately come to the aid of our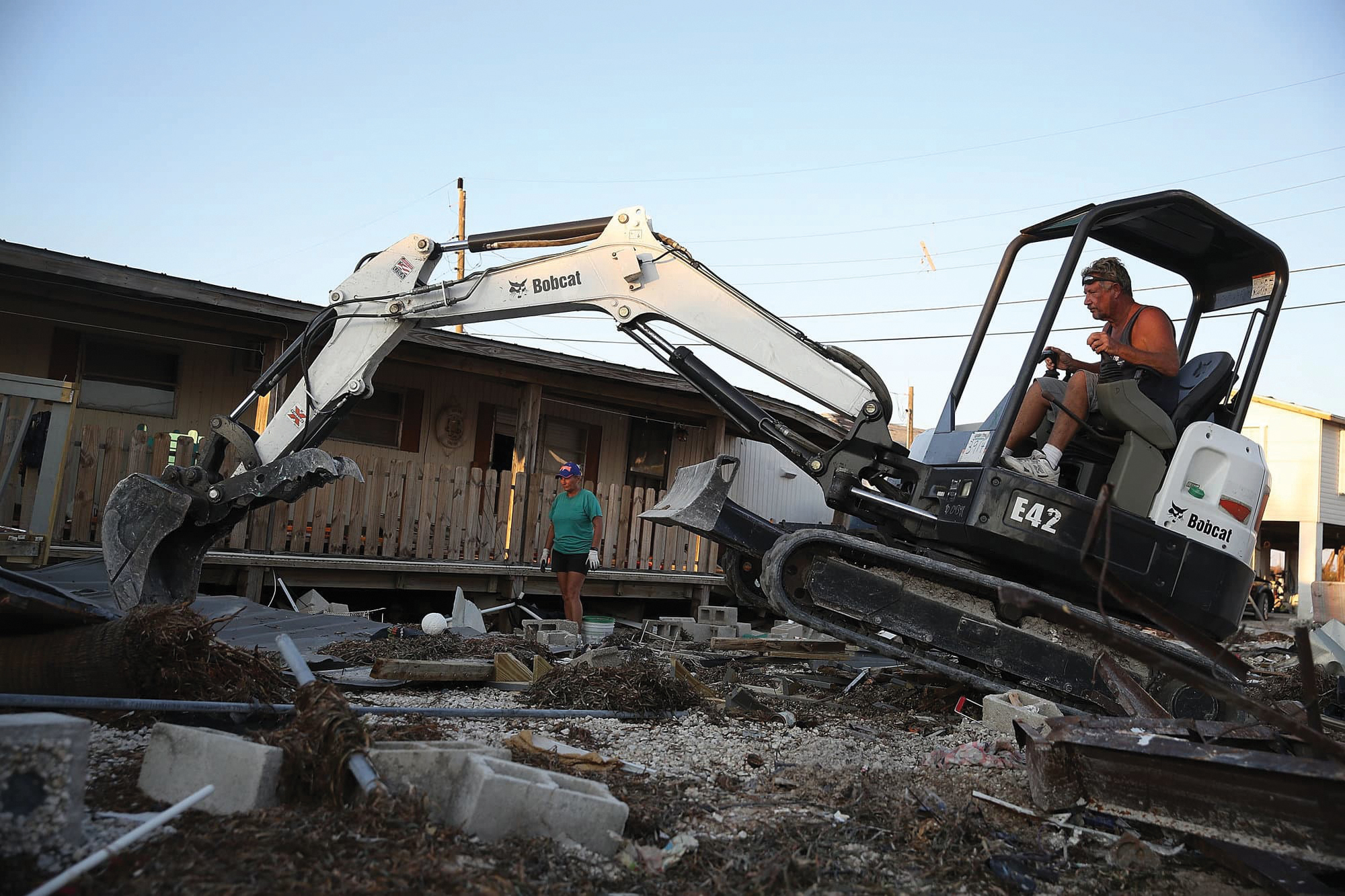 longtime friends and customers. This really stretched our workforce, as well as our material suppliers and subcontractors. No doubt it required and is requiring longer hours of work during the week, being more creative in our work strategies/plans and calling in favors from long-time suppliers/subcontractors to expedite or exceed their normal deliveries/performance."
"They have done the impossible for our clients," he said. "We have even met all of our original planned-and scheduled work for 2022."
Murphy said he is "very proud of our team and its associates" for what they have accomplished over the last nine months.
Murphy said the construction industry is still very strong, but the storm/tornado repairs have had mixed financial results for construction companies. "Our revenues are up 15%, but our profits are lower due to our belief of not profiting from our customers' misfortune and hardships," he said.
For this company, the major portion of storm/tornado repairs occurred at several of their larger industrial customers in the Kentucky Transpark in northern Warren County. That area that took a direct hit from the tornados.
"This damage was primarily to the structural steel, wall panel and roof systems of the buildings, plus interior damage due to infiltration of rainwater," he said. "Storm/tornado damage repair costs to date are in excess of $20 million, which includes numerous smaller local businesses and our larger industrial customers.
Beyond the mud, debris and economic trials, there are good signs ahead for construction, according to Murphy.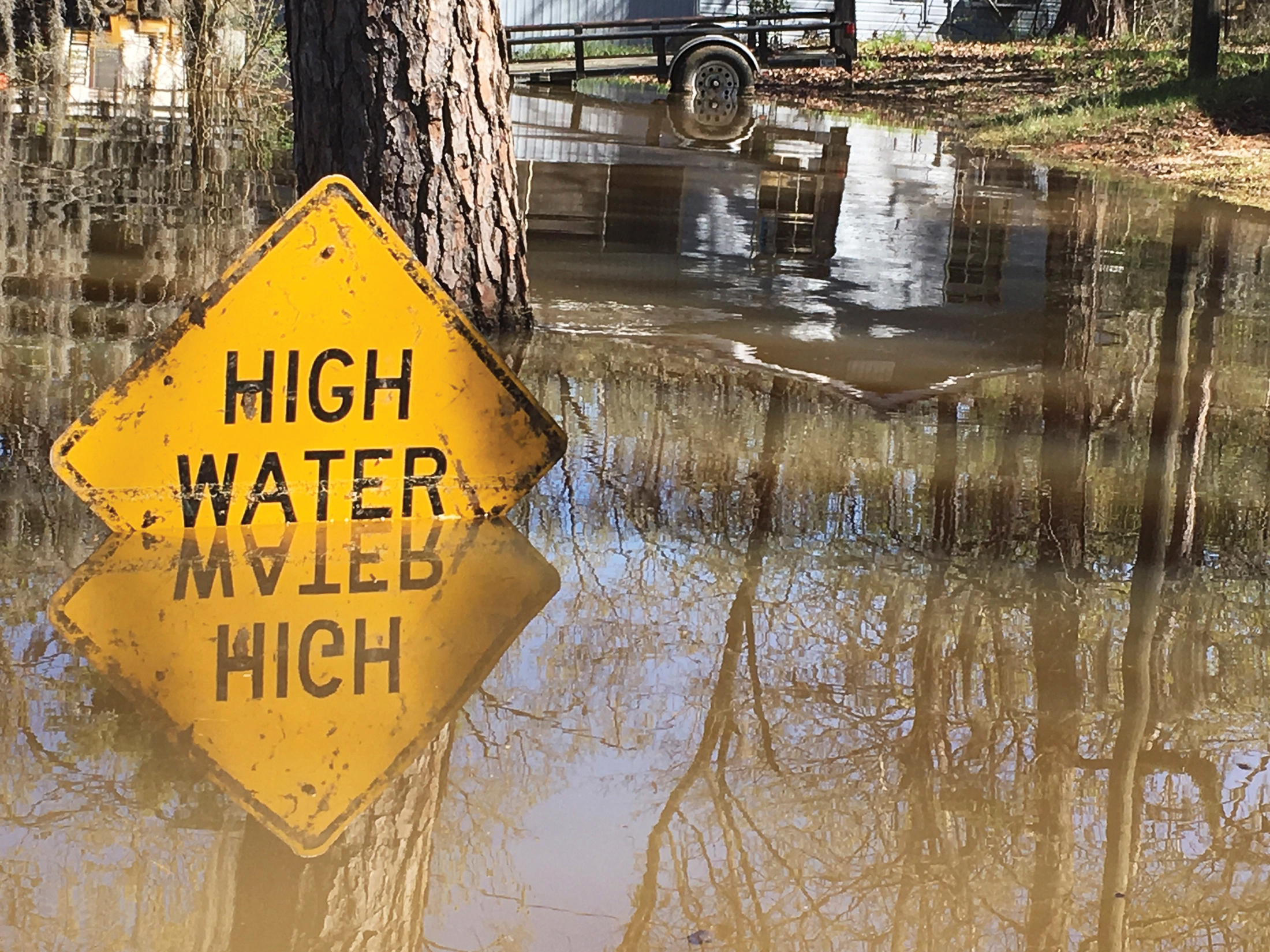 "Despite the grim picture of the state of the economy in the U.S., inflation and workforce shortages, fortunately the construction industry in Kentucky seems to be in 'its own bubble' and the continuance and increase of projects keep rolling into our state through existing and new industry.  With the size of many of the projects by big-name businesses, we can only hope that they have a long-term confidence in the future of the U.S. economy and the advantages that Kentucky and their workforce can deliver."
Like all the communities, Bowling Green is proud of how it has risen to restore life after such unexpected tragedy.
"Bowling Green's local economy is recovering well," said Ron Bunch, president & CEO of the Bowling Green Area Chamber of Commerce. "Our business community is resilient and those businesses that were affected have largely begun the process of rebuilding, with the majority already back operating at full capacity. On a personal level, the community has come together in an amazing way the past nine months, supporting both one another as well as our local businesses. I am confident that the best is yet to come for Bowling Green, Kentucky."