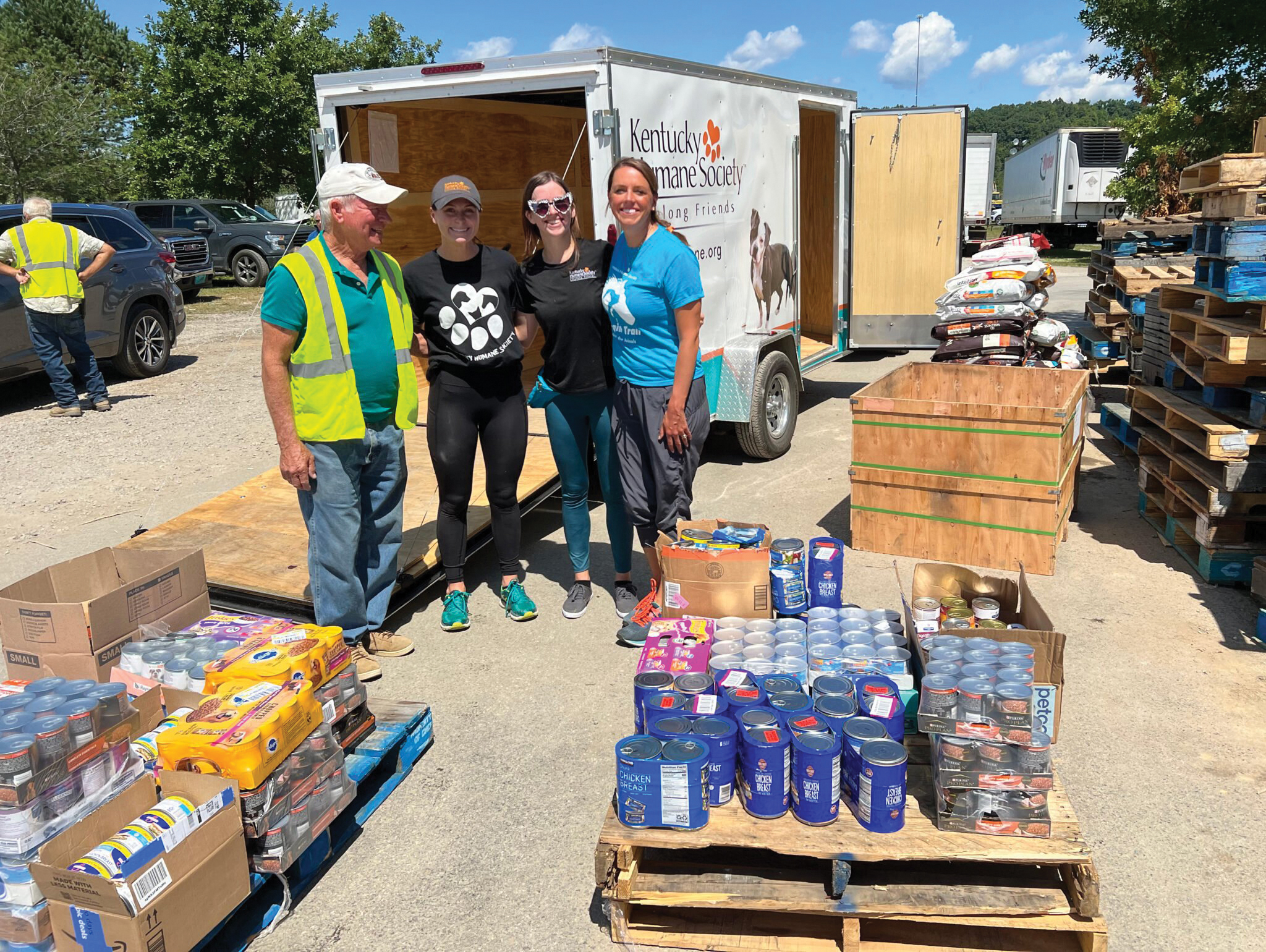 The Kentucky Humane Society is the largest and oldest animal adoption and welfare organization in Kentucky. Each year, the Kentucky Humane Society rescues and finds loving homes for thousands of dogs, cats and horses throughout Kentucky. These include animals impacted by natural disasters such as the recent flooding in Eastern Kentucky and the tornadoes that ravaged Western Kentucky last December.
Thanks to KHS' Love 120 Program, when natural disasters hit Kentucky, KHS is able to mobilize immediately to support impacted animals, shelters and communities. KHS launched Love 120 in 2019 with the goal to positively impact all 120 Kentucky counties by 2029.
The program focuses on rural animal shelters, many of which simply don't have enough resources or local adopters and struggle with extreme overcrowding. KHS partners with these shelters to provide needed supplies and services to help reduce overcrowding. These services include regular transports of animals to KHS, where they can be adopted locally.
When the widespread flooding hit Eastern Kentucky in late July, KHS immediately deployed its transport vehicles and supply trailers to impacted shelters. In the days and weeks following the flooding, KHS supported the desperate shelters with pet food, supplies, financial aid and animal transports. It also delivered food and supplies directly to the region's pet owners.
In all, KHS transported more than 270 cats, dogs, puppies and kittens from the impacted shelters. Once at KHS, the Eastern Kentucky animals were medically assessed and given care by KHS' veterinary team. Some were then transported to other shelters that had room for them. Others remained at KHS until they were ready for adoption or fostering.
All of the animals that came to KHS were already up for adoption in the rural shelters before the flooding. Removing them helped make room for the shelters to help pets injured or displaced by the flooding so they could be reunited with their families and take in animals whose families surrendered them in the aftermath of the flooding.
"Our hearts go out to the people and communities in Eastern Kentucky who are suffering from the deadly flooding," said Karen Koenig, vice president—animal welfare for KHS. "When people suffer, so do the animals and we'll continue to do everything we can to support the region's shelters and communities."
When last December's tornadoes ripped through Western Kentucky, the town of Mayfield in Graves County was one of the hardest hit.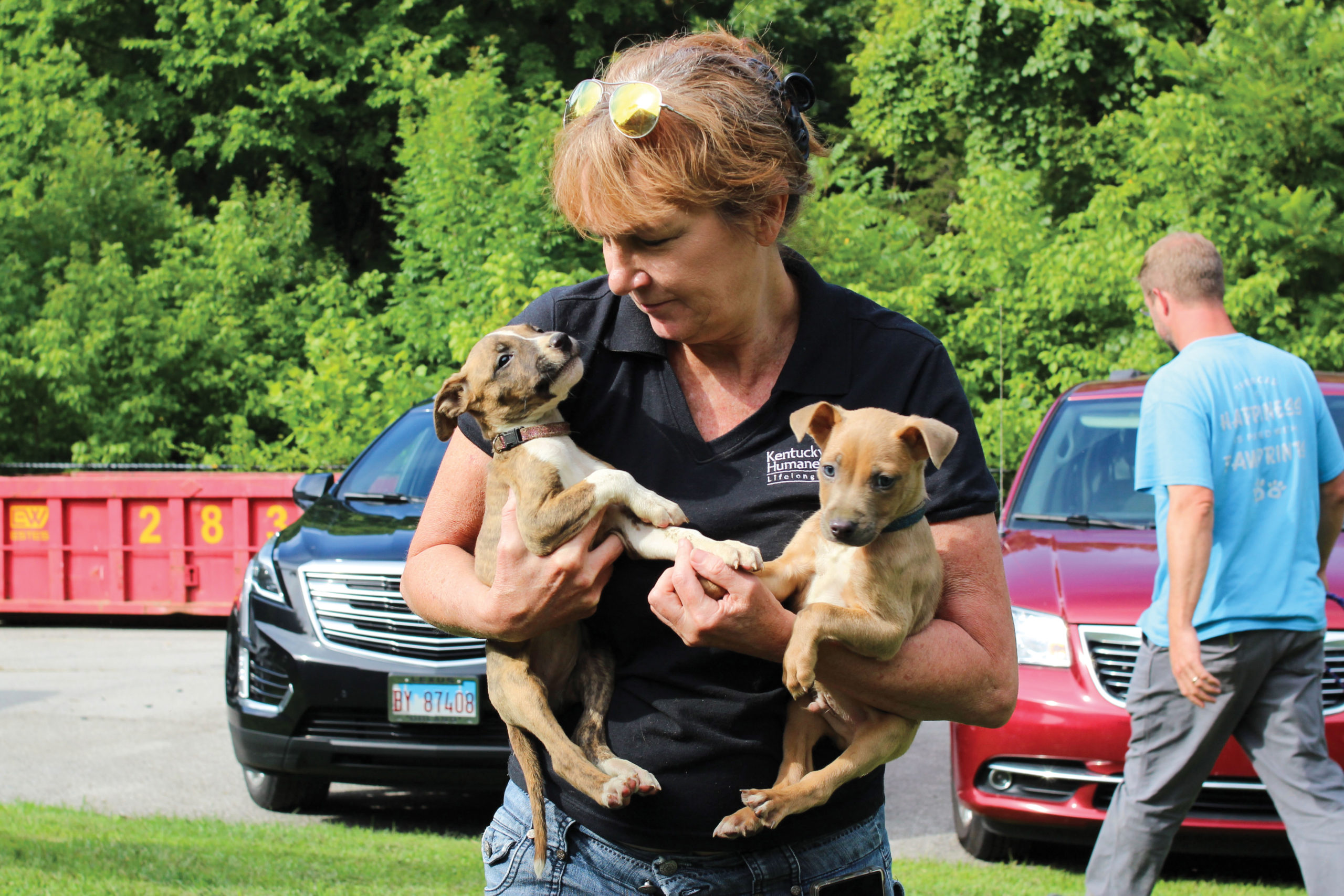 KHS responded immediately after the storms to support impacted shelters and their animals. It transformed its Sam Swope Pet Treatment & Lifesaving Center (main campus) into an emergency hub to shelter animals from across the ravaged region. Within days, KHS had evacuated animals that were in shelters before the storms from Graves, Marion, Muhlenberg and Hopkins and other impacted counties so they could focus on helping pets displaced by the tornadoes and reunite them with their families. In all, KHS transported more than 600 animals out of the region in the aftermath of the tornadoes.
KHS simultaneously worked with the American Society for the Prevention of Cruelty to Animals (ASPCA) to evacuate 100-plus cats and kittens from multiple shelters in the region. As the cats arrived at the main campus, KHS' veterinary team examined each one to make sure they were healthy and able to be flown out of the region to be adopted. Four days after the storms, KHS and the ASPCA transported the cats to the airport and loaded them onto a private flight to Massachusetts. As the plane took off, KHS and ASPCA staff and volunteers—and even airport employees—broke into cheers and tears, knowing these cats were on their way to finding new homes.
In the months following the devastating flooding and tornadoes, KHS worked with more than a dozen municipal and nonprofit animal shelters in impacted counties, arranging animal transports, connecting shelters to needed resources and sending in critical supplies.
As a 501c3 organization, KHS does not receive any government funding and is entirely supported by community donations and grants. If you are interested in supporting KHS, visit kyhumane.org.