LEXINGTON, Ky. — The Sporting Art Auction, conducted by Cross Gate Gallery of Lexington and Keeneland, held the most successful sale in its 10-year history, with 90% of its lots sold this past weekend. Friday's auction drew in 300 buyers from nearly a dozen countries and grossed nearly $2.5 million.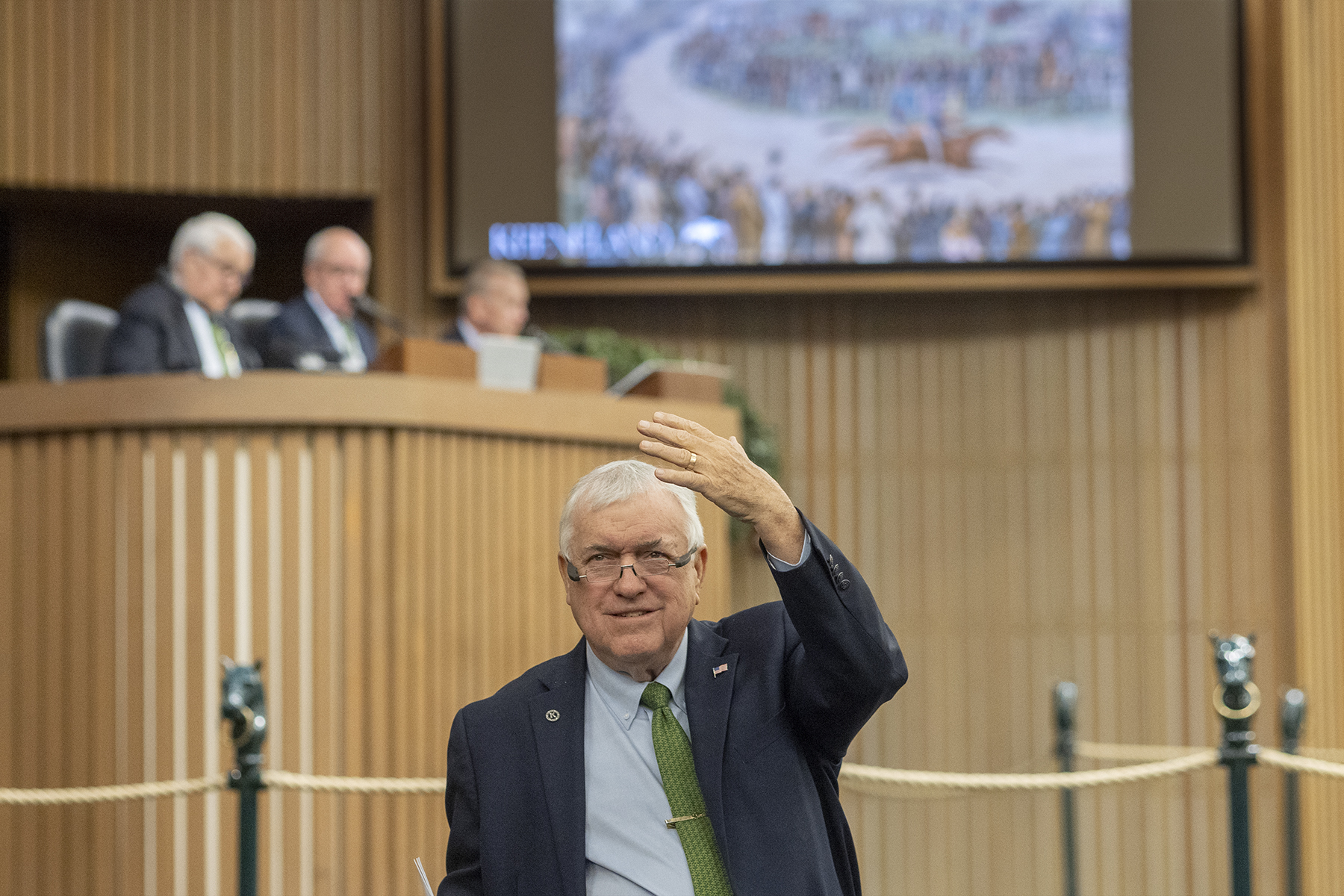 The highest-grossing piece was the sale of famed Kentucky artist Henry Faulkner's Floral, signed oil on Masonite, which went for $123,375.
The prominent auction featured 180 high-quality lots representing fine Sporting Art, American paintings, and sculptures by renowned artists in the Keeneland Sales Pavilion.
"We were blown away by the interest we received from buyers both new and old at this year's auction, particularly when it came to works by American artists like Henry Faulkner," said Greg Ladd, Owner and Founder of Cross Gate Gallery.  "A shocking amount of works went well beyond our highest estimates, which is a testament to collector's and buyers' growing interest in sporting art. We were fortunate enough to host our auction at Keeneland after an exceptional season of racing and sales, which undoubtedly inspired more fans to become owners of equine art themselves."
Additional highlights among the evening's top-priced works were David Shepherd's Lion in the Serengeti, an oil signed and dated '75, for $82,250, and Andre Pater's signed pastel 2022 Breeders' Cup, Keeneland Race Course, which he created as the official artwork of this year's Breeders' Cup World Championships, for $76,375.
Two unique offerings sold for $64,625 each: Richard Stone Reeves' signed and inscribed oil Man o' War and Sir Alfred Munnings' signed oil Punting at Sunset.
Other notable works included Richard Stone Reeves' Unique Triple, Raise a Native, Affirmed & Exclusive Native, Spendthrift Farm, an oil signed, inscribed and dated '82, which sold for $61,100, and Swaps, an oil signed and inscribed for $49,350; and Peter Howell's signed oil Deauville, Exercise by the Sea for $58,750.
Keeneland's portion of the auction proceeds continues its mission to benefit non-profit initiatives.
For more information, please visit thesportingartauction.com.
Click here for more Kentucky business news.