BRANDENBURG, Ky. — Nucor Corporation announced that the company's new state-of-the-art steel plate mill in Brandenburg, Kentucky, rolled its first steel plate on Friday, December 30, 2022. Nucor Steel Brandenburg will focus on the final commissioning of the mill in the first quarter of 2023 and will ship the first tons to customers during the quarter.
"Congratulations to our more than 400 teammates for achieving this important milestone and executing one of the safest mill start-ups in Nucor history while also delivering the project on time and on budget," said Leon Topalian, Chair, President, and Chief Executive Officer of Nucor Corporation. "We look forward to supplying the highest quality steel and the most sustainable plate products in the world for our nation's military, infrastructure, heavy equipment, offshore wind, and other markets."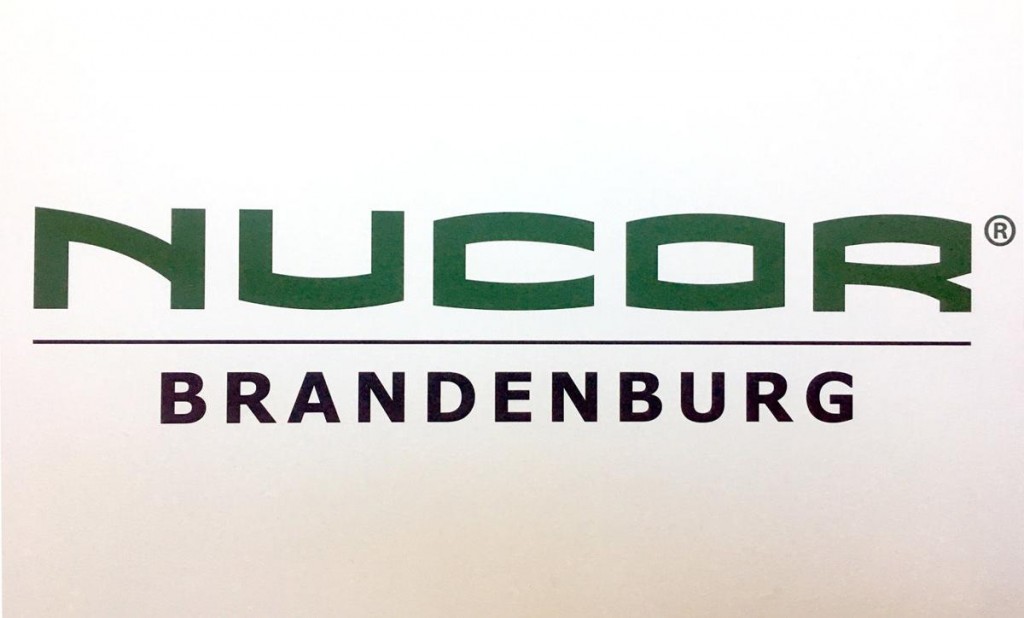 Nucor Steel Brandenburg will be among only a few mills globally – and the only mill in the United States – capable of manufacturing the heavy gauge plate used in monopile foundations for offshore wind towers at scale. As a result, it will be a critical part of the supply chain for the continued development of our nation's offshore wind power infrastructure. The recent passage of the Inflation Reduction Act, which included $300 billion for clean energy development and climate programs, supports the Biden Administration's announced goal to build 30 gigawatts offshore wind power by 2030. This could result in approximately 7.5 million tons of additional steel demand.
The Nucor Steel Brandenburg plate mill is a $1.7 billion capital investment in specialized capabilities that can produce 1.2 million tons annually. The new mill is located in the middle of the largest steel plate-consuming region in the country and will be able to produce 97% of plate products consumed domestically. It is also the first steel mill in the world to pursue certification under LEED v4 ("Leadership in Energy and Environmental Design"), which is more stringent than previous LEED rating systems and provides a globally recognized framework for sustainability achievement.
"We would like to thank the Governor's Office, officials with the Kentucky Cabinet for Economic Development, and local officials in Brandenburg and Meade County for their incredible support of this project from start to finish," said Johnny Jacobs, Vice President and General Manager of Nucor Steel Brandenburg. "We are proud to bring high-quality manufacturing jobs to the Commonwealth of Kentucky and look forward to being part of the Brandenburg community for many decades."
Click here for more Kentucky business news.