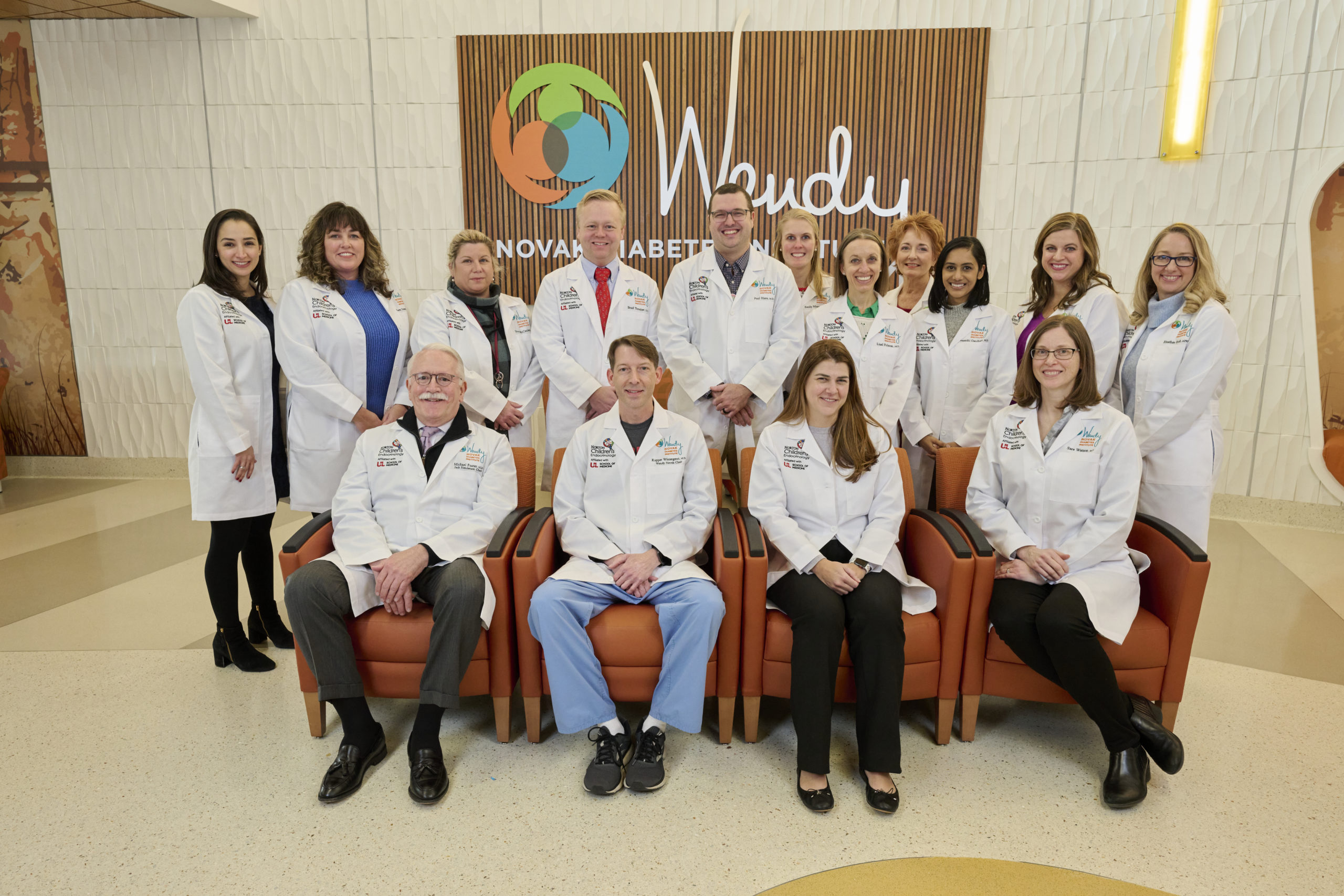 LOUISVILLE, Ky. — Wendy Novak Diabetes Institute has received $500,000 in funding from the James and Judith K. Dimon Foundation. The gift, made to the Norton Children's Hospital Foundation, will support hiring additional endocrinology specialists to help care for patients with diabetes, especially older children getting ready to transition to adult-based care.
This follows an October 2022 gift of $15 million from the Lift a Life Novak Family Foundation to create the institute and serve as a starting point for a $60 million vision to expand diabetes care for children and adults, as well as build the top diabetes institute in the country.
"We make this grant in honor of and with our deepest affection for Wendy and David Novak," noted Judy and Jamie Dimon, co-founders and directors of the Dimon Foundation. "Their extraordinary leadership in helping to address the dearth of high-quality health services for people living with diabetes in Kentucky and Southern Indiana is truly inspirational. We are honored to be a part of this endeavor."
Jamie Dimon is chair of the board and chief executive officer of JPMorgan Chase & Co.
The goal of Wendy Novak Diabetes Institute is to become a national center of excellence by expanding and elevating diabetes care and services across the region while helping children and adults with diabetes manage their conditions. The institute's current focus areas will help adults and children living with all forms of diabetes by expanding facilities and providing workforce and patient support, programming and research.
Wendy Novak Diabetes Institute treats both children and adults. For children, it is a service of Norton Children's Hospital and is recognized as 16th in the nation in U.S. News & World Report's 2022 Best Children's Hospitals rankings for pediatric diabetes and endocrinology. The program ranked 18th in 2020 and 2021, fueled by Lift a Life Novak Family Foundation funding.
Nearly half a million children and adults in Kentucky have Type 1 or Type 2 diabetes, a rate of 14%, making Kentucky the eighth worst in the nation, according to the Centers for Disease Control and Prevention. Norton Healthcare and Norton Children's provide care for more than 69,000 patients with diabetes who come from 137 counties in Kentucky and Southern Indiana. Of those, approximately 1,400 are children.