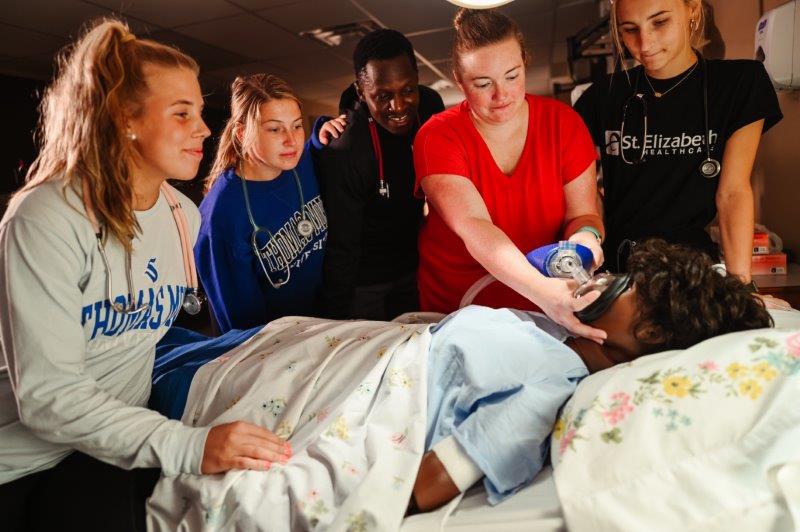 CRESTVIEW HILLS, Ky. — Thomas More University announces the addition of the Master of Public Health program launching in fall 2023. This graduate degree prepares students with skills in various areas necessary to address complex and ever-changing public health challenges. The degree is a perfect fit for those looking to accelerate their career in the public health field. The programming explores a wide range of topics reflecting current societal challenges such as climate change, educational disparities, poverty, racial inequalities, health justice, chronic diseases, physical activity, air pollution, maternal/child health, and more.
Informed by area employers, the Master of Public Health program is strategically designed to prepare students for a successful career, equipping them with the ability to promote public health within their communities. "Having a keen understanding of public health allows us to identify and implement strategies to improve the overall health in our community," says Garren Colvin, president and CEO of St. Elizabeth Healthcare. "This supports our vision to lead the communities we serve to be among the healthiest in the nation."
The Master of Public Health is highly individualized through the value-based, mission-driven education offered at the University. Administration works directly with students to create a learning experience that meets their specific needs and career goals. The program's generalist track allows the flexibility to gain broad, in-depth knowledge of public health while customizing elective coursework to meet the student's professional needs and research interests. The program can be completed in as few as 20 months and offers a combination of face-to-face, hybrid, and distance learning courses. Real-world public health experience and leadership skills are achieved through an individualized internship experience that students and their advisor develop.
The University's mission is to challenge students to examine the ultimate meaning of life, their place in the world, and their responsibility to others. The coursework for this particular program supports students in their efforts to achieve community health equity by solving problems and discovering truth while respecting and serving fellow human beings.
"In strong alignment with the University's mission, the Public Health program is dedicated to encouraging, challenging, and supporting future public health professionals to strive for health equity by promoting public health at the local, national, and even global level," says Kaitlin Vollet Martin, Ph.D., assistant professor of health sciences at Thomas More. "Public health is a rapidly growing field with continued projected job growth; therefore, the need to train future public health professionals is critical."