MAYSVILLE, Ky. — USA TODAY asked their readers for help in seeking out the Best Southern Small Town, one that embodies charm and hospitality while also attracting visitors worldwide. Today, the winners of the 10Best Readers'ChoiceAwards were announced and Maysville was named Best Southern Small Town. Other finalists included St. Augustine, FL; Beaufort, SC; and Eureka Springs, AK.
"Kentucky is a global destination for travel, and what sets us apart is the spirit of our people and our unparalleled hospitality – something you see firsthand in Maysville," said Gov. Beshear. "From rich history to outdoor activities, a vibrant arts scene, shopping and more, Maysville deserves this honor. We hope every traveler will come to visit Maysville to see just how special this community is."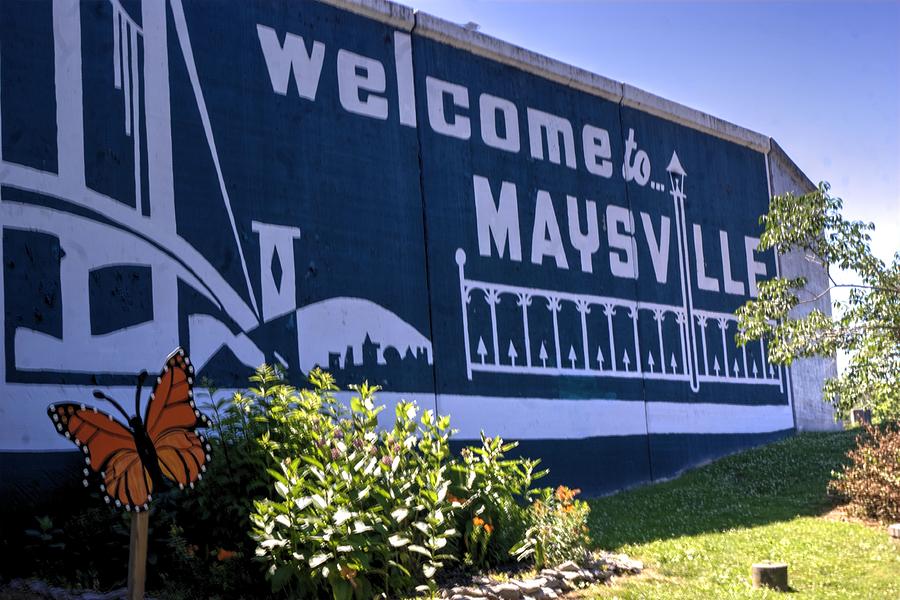 Upon hearing the news, officials were delighted but not surprised. "Being named Best Southern Small Town is an honor and a testament to the people that call Maysville home," says City Manager Matt Wallingford. "We strive to make our city a great place to live, work, and play, but none of that is possible without our citizens' genuine charm and hospitality."
Nominees for the contest were chosen by a panel of travel experts, including editors and contributors from USA TODAY; editors from 10Best.com, and sources from these and other Gannett properties.
"I am so proud of our city and its citizens for helping us gain this national honor," Mayor Debra Cotterill said. "Everyone was excited about voting and the momentum just kept going. We hope the title entices travelers to come to visit and explore Maysville's legendary character."
When asked if she was surprised by the news, Caroline Reece, Maysville Main Street Director, said, "It just shows the power of the passion people have for this town. Not only was the public here diligent in voting, but native citizens who have since left – yet still hold Maysville so dear – rallied friends from all over the country to put in their votes, absolutely and forever convinced their beloved hometown IS the best southern small town."
Nestled in Northeastern Kentucky along the Ohio River, Maysville has long been an area steeped in culture, commerce and the arts. From being the spot where bourbon began its journey to electing Kentucky's first female mayor, the town also has deep historical ties to Daniel Boone, Simon Kenton and Lewis and Clark. Home to the Mason County Royals state basketball champions and the oldest theatrical group in the Commonwealth, the Maysville Players, the town, has always been extremely diversified in its interests. Just yesterday, Maysville was named one of Kentucky's top Micropolitan areas. A small town that lives big, Maysville boasts an impressive downtown full of historic architecture, is a long-time supporter of the arts, has the largest private collection of miniatures in the world, and provides scores of outdoor activities on land and water. All of this is within 60 miles of Lexington and Cincinnati.
For those looking to plan their trip to the #1 Best Southern Small Town, Tourism Director Katelyn Bailey says, "Maysville is the perfect getaway for families, couples and friends interested in history, charm and entertainment. Whether you're catching a show at the Washington Opera House, dinner on the river, or simply enjoying one of our many outdoor festivals, you will be greeted with smiles and hospitality everywhere you go."
The 10 Best Readers' Choice Award contest launched the Best Southern Small Town competition on January 23rd, revealing 20 nominees. After four weeks of voting, the contest closed on February 20th. Rules allowed the public to vote online for one nominee per day.
10Best.com provides users with original, unbiased, and experiential travel content of top attractions, things to see and do, and restaurants for top destinations in the U.S. and worldwide. The core of the site's uniqueness is its team of local travel experts: a well-traveled and well-educated group who are not only experts in their fields—and their cities—but discriminating in their tastes.