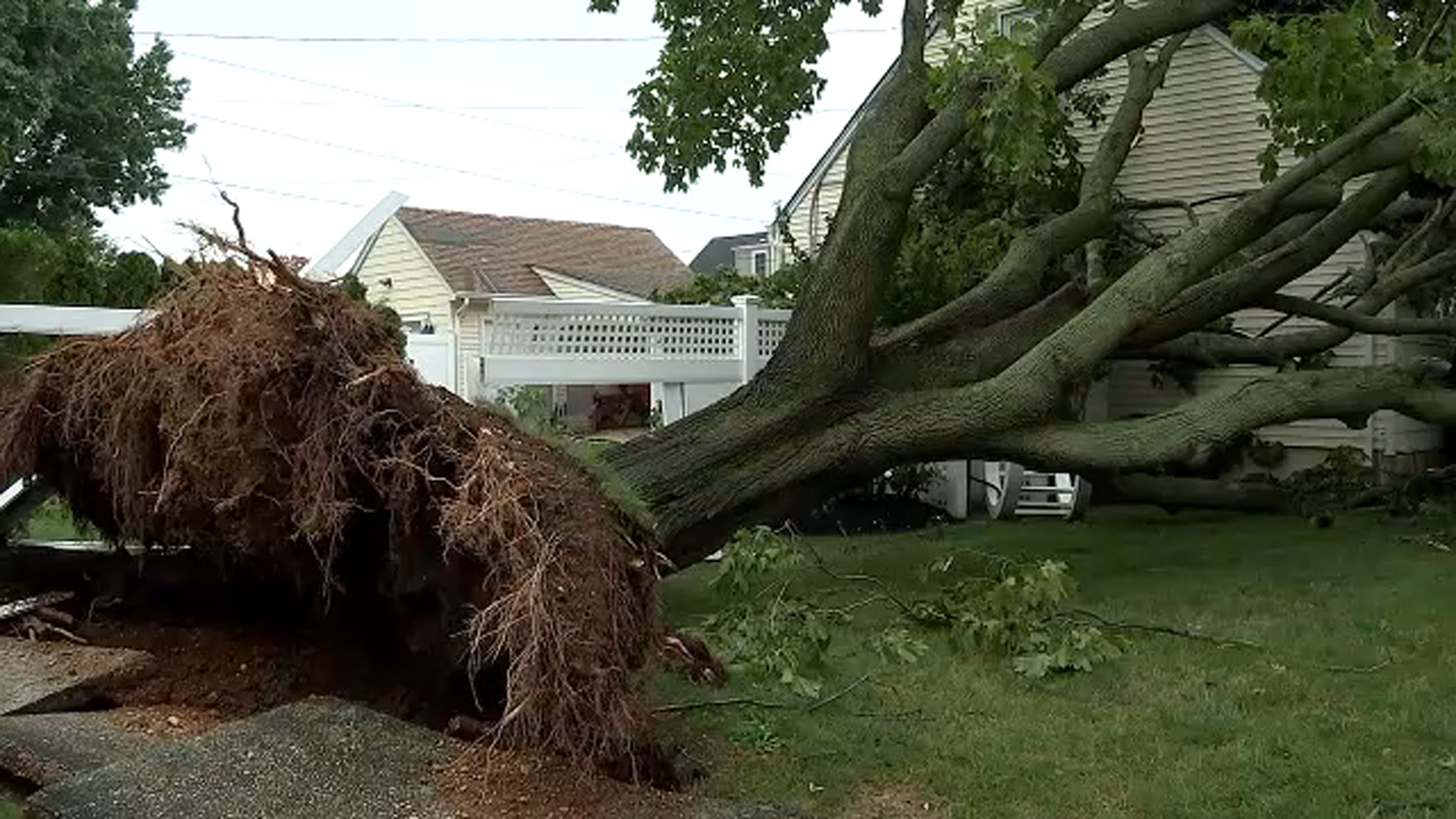 LEXINGTON, Ky. — Friday's deadly storm left behind destruction across much of Kentucky, with damaging winds causing downed trees on homes and cars, and the storm also brought hail and water damage in some areas.
"Property damage from strong winds and damaging storms can be an unexpected financial hardship for many," says Lori Weaver Hawkins, public affairs manager of AAA Blue Grass. "The first step to recovery is inspecting your home for damage and then notifying your insurance company as soon as possible,"
Friday's severe weather reminds homeowners to regularly review their insurance policies to become familiar with their coverage so they are prepared and informed if and when disaster strikes, she adds.
AAA offers these tips on dealing with damage after a storm:
Vehicle Damage: What is Covered?
Physical damage to a car caused by heavy wind, hail or fallen tree limbs is covered under the optional comprehensive portion of an auto policy. However, if you only have basic liability or collision coverage, storm damage does not cover your vehicle.
If a fallen tree or limb damages your car, you must file a claim using your vehicle policy's comprehensive coverage.
Take photographs of any visible damage and contact your insurance company immediately.
Any vehicle sustaining flood damage should be fully inspected before being allowed back on the road. Mechanical components, computer systems, engines, transmission, axles, brake systems and fuel systems impacted by water contamination may render the vehicle unfit to drive. Vehicles sustaining significant water damage will often be determined to be a total loss.
Home Damage: What is Covered?
If your tree falls on your house, your insurance will cover the removal of the tree and home repairs due to damage.
If your tree falls on your neighbor's house, your neighbor's homeowner's policy will provide insurance coverage.  The same applies if your neighbor's tree falls on your home; you would file a claim with your insurance company.
If a tree falls in your yard but doesn't hit anything, you would pay for its removal in most cases. Your home insurance policy would not cover this.
PLEASE NOTE: If a tree on your property is weak, damaged, or decayed, but you do nothing about it, and it crashes down on a neighbor's home (or vehicle), you could be liable for damages.
Wind-related damage to a house, its roof, its contents and other insured structures on the property is covered under standard homeowner's insurance policies.
Wind-driven rain that causes an opening in the roof or wall and enters through this opening is covered under standard homeowner's insurance policies. Water that seeps into a home from the ground up is considered flooding and would be covered by flood insurance provided by the National Flood Insurance Program and a few private insurers. Flood insurance is available to both homeowners and renters. Flood damage is not covered by standard homeowner's or renter's insurance policies.
Damage to a house and its contents caused by a collapse is covered under standard homeowner's insurance policies.
Homeowner's policies also include additional living expenses. If an insured disaster severely damages a home, this would pay for reasonable expenses incurred by living elsewhere while the home is being fixed or rebuilt.
Assessing Damage, Avoiding Hazards and Filing a Claim
For homeowners who experienced damage to cars, homes or property, AAA recommends these tips to help the claims process go smoothly:
Take appropriate immediate and temporary measures to prevent further damage. If you do make minor repairs before an insurance adjuster arrives, save receipts to submit for reimbursement.
Phone your insurance agent or company immediately. Be prepared with a list of questions ahead of time: Am I covered? Does my claim exceed my deductible? How long will it take to process my claim? Will I need to obtain estimates for repairs to structural damage?
If your home is damaged to the extent you cannot live there, find out if you have coverage for additional living expenses for accommodations while repairs are completed. If you do stay at a hotel, keep your receipts for reimbursement.
Schedule a time for an adjuster to inspect the damage to your property. Be present when the adjuster inspects your damage.
Get claim forms. Insurance companies will send the required claim forms within a specified period. Be sure to fill out the form and return it promptly to avoid delays.
Prepare a list of lost or damaged articles. Avoid throwing out damaged items until the adjuster has visited. However, remove contaminated items inside the home and be aware of mold exposure. Take photos and video of the damage. Store undamaged property in a protected place, if possible.
Cover broken windows and other holes to prevent further damage.
If the carpet is soaked, remove the carpet and the carpet pad. Keep a two-foot square piece for the claims adjuster.
Once inspected by the claims adjuster, carpeting, mattresses and upholstered furniture should be disposed of or cleaned and disinfected by a professional.
Look for hazards, such as broken or leaking gas lines, flooded electrical circuits, submerged furnaces or electrical appliances and damaged sewage systems.
Proceed with extreme caution as you inspect your basement. There may be hazards from electrical lines and heating units. If your basement has water, do not pump it all at once. Remove about one-third of the water per day. The wet ground surrounding your basement may cause the floors to buckle and the walls to collapse.
If your home was not only damaged by wind but took on rain, test drywall for moisture softness. If soft, cut holes at the base to help dry out. If possible, run AC, dehumidifier and fans constantly.  Open cabinet doors and elevate furniture where possible, allowing air to circulate. Save wet books or photo albums by placing them on the edge inside a frost-free freezer.
If power is out, disconnect all computers and appliances from electrical sources.