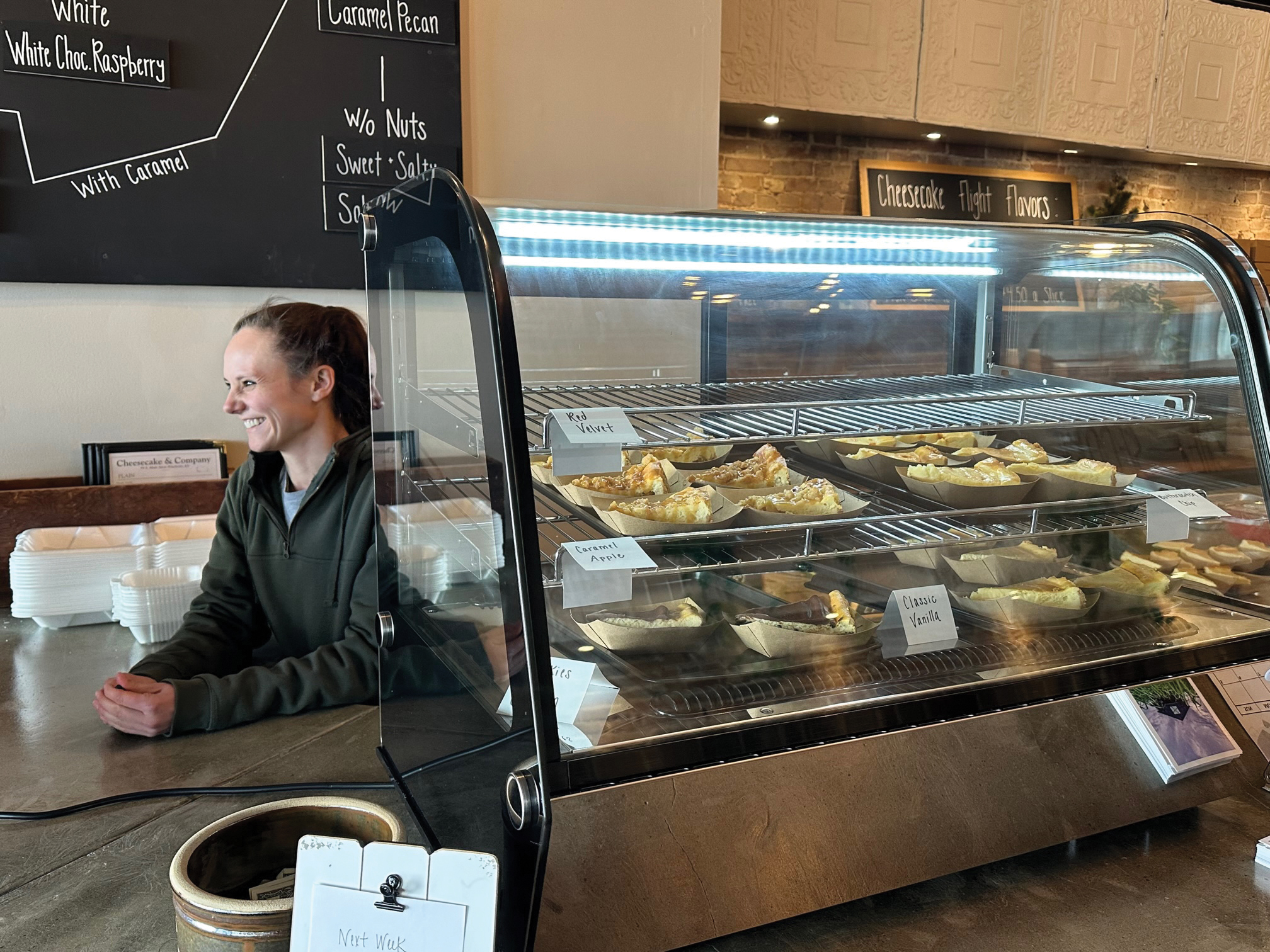 Although he lives in Lexington, Chad Walker's heart is in downtown Winchester. He and his wife, Jill, own Engine House Pub & Pizza Parlour on West Lexington Avenue, not far from Main Street.
"We joke and call it Winchester's living room," he said of the late 19th- century building that originally housed Winchester's fire station on the first floor and mayor's office on the second.
The pub itself opened in 1984, and the Walkers purchased it in January 2020 as an homage to nostalgia.
"My wife worked here in high school and college, and we were big fans of the place," Walker said.
A few months after the Walkers purchased the restaurant, the global coronavirus pandemic landed in Kentucky, precipitating shutdowns of businesses across the state.
"Best time in the world to own a restaurant," Walker chuckled.
The Walkers navigated the pub successfully through shutdowns and adapting to carryout-only until restaurants reopened to dine-in customers. Through it all, Walker said, Winchester residents were supportive of his and other local businesses.
"They did everything they could to keep us up and running and going during that time period," he said. "They were absolutely wonderful."
As a way of giving back to Winchester and the business community, Walker wanted to help reinvigorate the downtown district, which had grown stagnant in recent decades.
Appearances matter
Current Winchester Mayor JoEllen Reed has been a longtime observer of downtown, having seen an ebb and flow among businesses.
"I've watched the downtown change over the years," said Reed, a retired elementary school teacher who became Winchester's first female mayor in January after a 16-year career in city and county politics. "When I was growing up, we had Belk (department store) and J.C. Penney. Those were long-ago days and we had a very active downtown. Then after a while, in my college years, there wasn't a lot of activity."
Vanessa Ziembroski and her husband, Edward are co-owners of Loma's at the Opera House restaurant on Winchester's Main Street. They have owned the space since 1999, when they opened a construction design center there. The Ziembroskis converted it to a fine dining restaurant in 2018.
When they opened the design center, downtown was "very different than it is now," she said.
"There were so many shuttered businesses, and the businesses that were here were tenants, for the most part, not owners," Ziembroski said. "People didn't want to put effort into the interior spaces and having things look professional. It was a lot of little shops that, I felt, were not sustainable, or they weren't drawing people to them because of the way (the businesses) appeared."
In recent years, though, downtown Winchester has seen a period of revitalization, Ziembroski said.
"When people started really investing in the buildings downtown and putting their businesses in them," she said, "that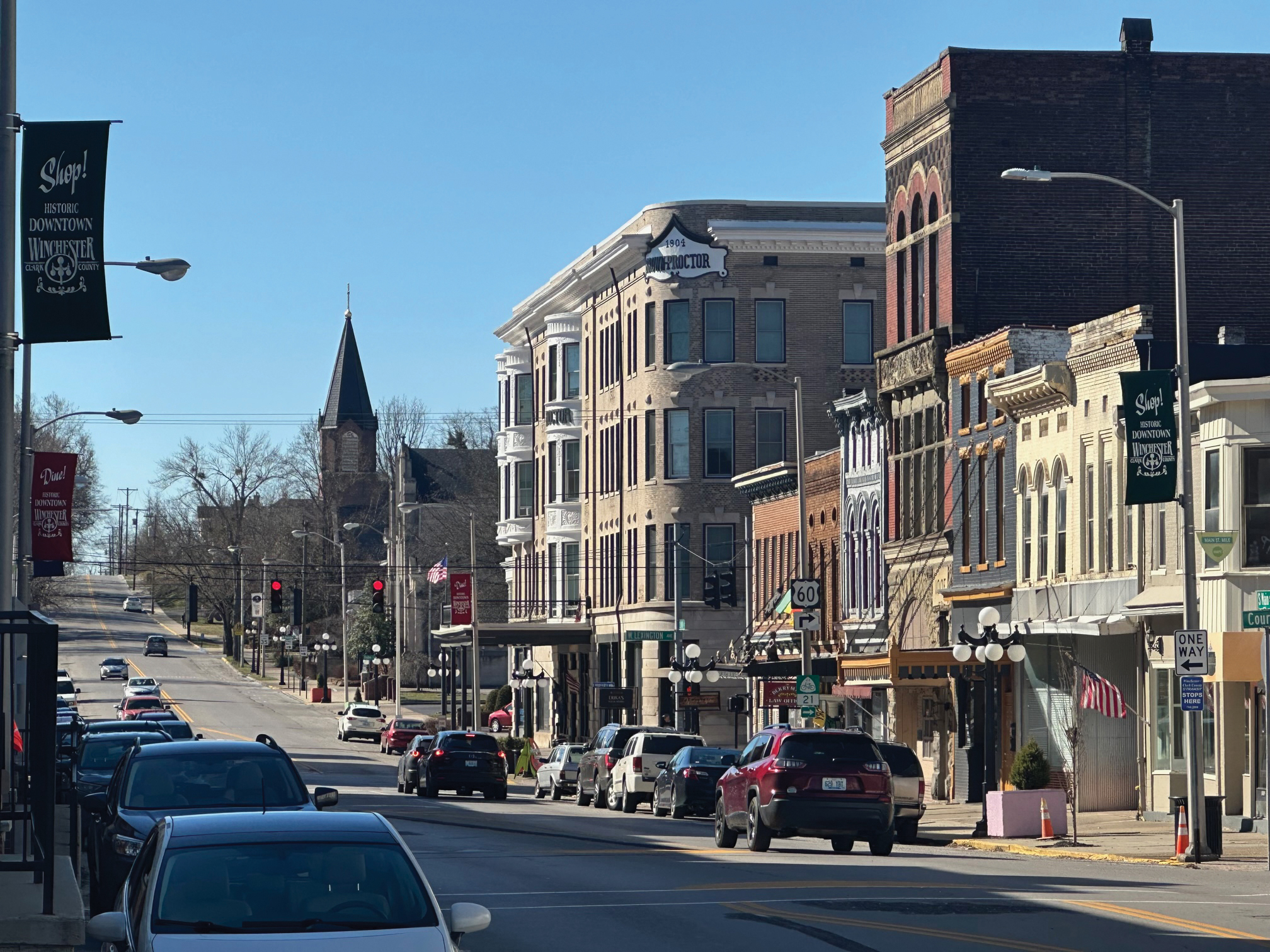 's when I just saw this total change in what was going on here."
Walker agrees, saying that absentee landlords contributed to the stagnation.
"There were quite a few businesses or building owners that came in, bought a property and didn't fix it up; didn't do anything with it," he said. "I think you've got to hold their feet to the fire."
Getting landlords engaged
Walker was alerted to another issue when he researched deeds to downtown properties. As he started looking at the legal documents, he realized that three or four people owned the majority of downtown properties.
"If you pull deeds now," he said, "there's a lot more diversity in ownership. There are a lot more people who have a stake in the game. The new owners are coming in and kicking in their own money and making things better."
Along with Walker, one of the catalysts of that change was Adam Kidd, a project administrator and partner in DAM Holdings, which he describes as "an eccentric bunch of young guys doing development work."
"For almost four years, I personally have led the charge for the company in Winchester, and we've done everything from new construction to restoration and renovation in the downtown area," Kidd said.
DAM Holdings purchased the historic five-story McEldowney Building on Cleveland Avenue, where it maintains its offices along with 22 commercial tenants, Kidd said. DAM's total investment was about $2 million.
"We're right next to the (Clark County) courthouse. We bought that office building because we wanted to try to bring commerce and foot traffic back downtown," he said. "We found a need, which was professional office space, and that building has taken off."
Tenants include state and local government administrative offices, information technology services, construction companies, an architecture firm, labor unions and a collectibles shop, Kidd said.
"We have a conglomerate of every facet of professional offices," he said. "The most unique repurposing was that collectible shop. It's been a really fun project, and they are thriving. I was in there recently and it was full of people shopping. We're really happy for them."
Investors win when city wins
Kidd moved to Winchester from Lexington about two years ago. In that short amount of time, he and his partners came to an important realization.
"Our success is tied to Winchester's success," he said. "We can build all the buildings, we can remodel, we can renovate, but unless we stand behind and support the community, those buildings will sit empty. So, we positioned ourselves to help in several different ways. We opened our own gallery space to give young artists an opportunity to display and sell their work. And those artists are from right here in Winchester.
"We hosted a music festival last year and we're going to do that again for the community this year," Kidd added. "It was right in the middle of downtown, and we got about a thousand in attendance."
That sense of symbiosis is something Walker has promoted as a downtown business owner and key figure in downtown Winchester's revitalization.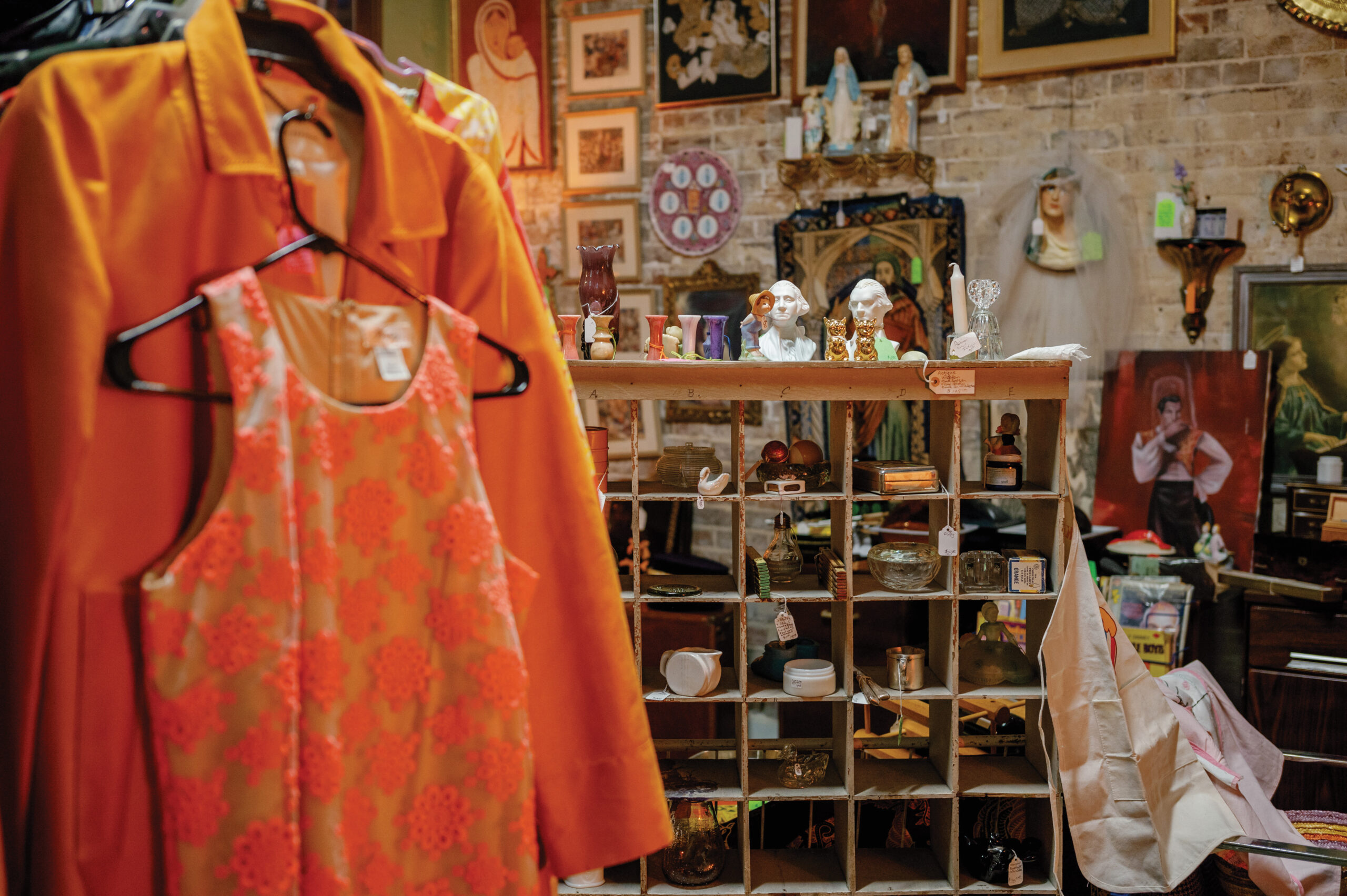 "There's a new energy. It feels like there's a kind of optimism for downtown and most of the businesses have rallied together and come up with a common direction," Walker said. "That's nice because normally that doesn't happen when you have so many different building and business owners.
"We're all quite literally joined at the waist."