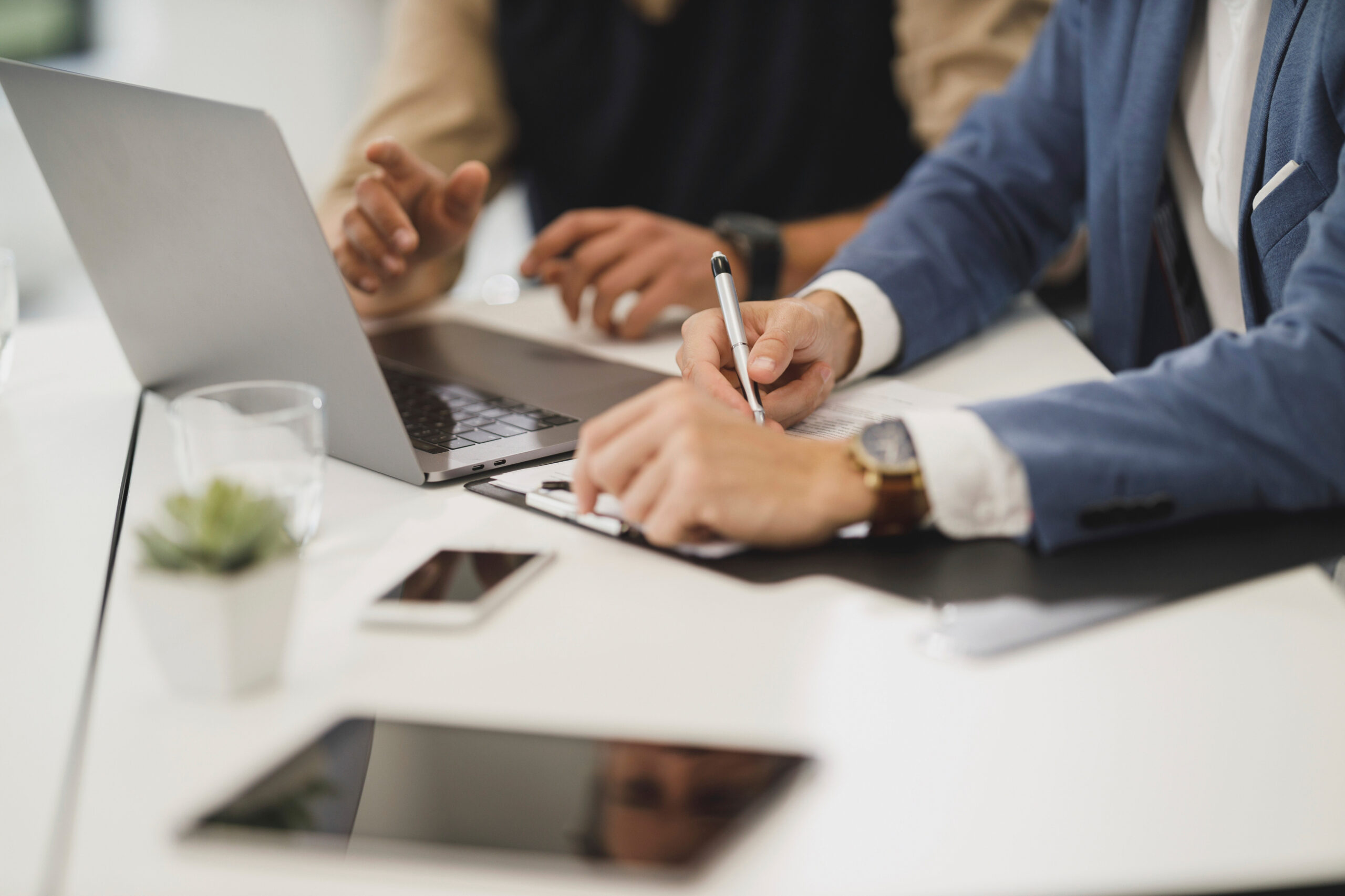 Most banking customers are eager to find ways to grow their money but aren't quite sure where to get started with the process.
Enter the Personal Banker, the redefined customer experience in today's banking industry. For both business and personal banking, financial institutions are finding that investing in an enhanced customer experience is yielding significant rewards.
Products and services at the disposal of the personal banking customer may include waived fees, a complimentary safe-deposit box, special mortgage rates, investment strategies, Small Business Administration loans, credit lines, and the cherry on top—a real live human to serve as your central point of contact and work as your financial right hand.
For small-business owners, a personal banker can help grow business through managing cash flow, streamlining payments, protecting your accounts with fraud protection, and aligning business and tax goals.
In a best-case scenario, the greatest benefit of working with a personal banker is having access to an expert who can help you navigate changing times, economic forces and recommend banking solutions to meet your business needs.
"Whether you're calling someone a personal banker, relationship banker, preferred banker or even a wealth advisor, those are adjectives describing basically the same position," said Tommy Cobb, market president at City National. "Even in today's digital society, people need to find and develop a relationship with a banker that they can trust.
"As a banker, I always want to be the first one they call," said Cobb. "Then at that point, if I don't handle them personally, I have others within our organization—and sometimes outside our organization—to make sure the customer is taken care of.
"Becoming the first one they call is based on relationships that have developed over time, with some becoming friendships," Cobb said. "Ask people who they bank with. They might say Richard's bank or Steve's bank or if I've done my job right, Tommy's bank."
The importance of relationships
The distinctions between personal banker, relationship banker, etc. vary widely among financial institutions, and are often defined by your wealth.
"Unfortunately, in most institutions the benefit of personal service comes with a bit of a cost," said Jerry Johnson, senior vice president and director of wealth management at Bank of the Bluegrass. "To get in that concierge private banking space, there's usually a cost associated with that in one form or another. And in most wealth management spaces at banking institutions, the cost is based on size of the relationship."
For example, Preferred Banking might be reserved for those customers with $100,000-plus in investible assets. Similarly, you might see a $200,000 minimum for comprehensive wealth management, or upwards of a million dollars invested for private banking management.
In the upper echelons of banking such as JP Morgan in New York, high-end clients may require a minimum of $10 million to enjoy the rarified air of private banking.
But closer to home here in Kentucky, it's more often about solving problems and growing your business or personal assets at the investment banking and community banking level.
"The key, whether working with a consumer or business, is building that relationship with the client, and this requires a lot of dialogue," said Chris Kirksey, regional manager of retail banking at Stock Yards Bank & Trust. "A consumer client might know their end goal but might need help mapping out the path to get there. When working with business clients, we want to understand the industry, the business, and what makes them competitive.
"This often means spending time with the business owners and other key players within the company," Kirksey said. "Then we can dive into the numbers to understand how they actually make money. This is where we can share our insights with the customer, truly adding value beyond their initial request.
"I was meeting with a business client recently who holds a franchise and had just returned from a meeting of all franchises in the region," said Kirksey. "He was in a roundtable discussion answering the toss-up question 'Who are key partners to have helping you with your business?'"
While many attendees answered their attorney or CPA, Kirksey's client said, "A good banker." The client explained how other franchisees had struggled through the impacts of COVID upon their business yet he felt at ease due to his relationship with Stock Yards Bank & Trust.
"He knew if he needed help, we'd be there for him," Kirksey said. "I'll admit, this made me proud."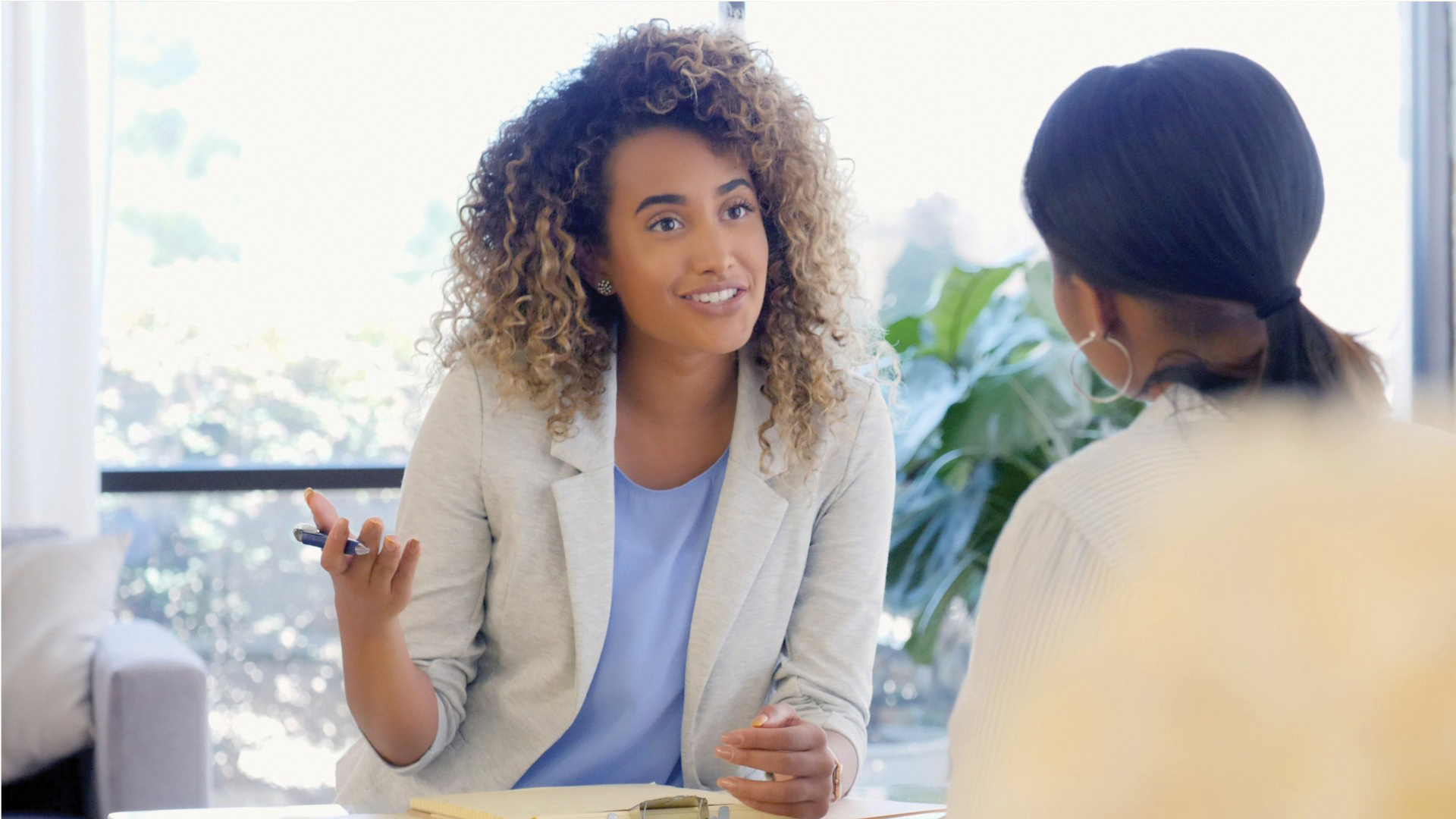 Sometimes, being on a first-name basis with a personal banker can be a key in cutting through red tape.
"When it comes to talking about life savings or day-to-day checking balances and so forth, most people want to speak to a real live person that can help them," said Johnson, of Bank of the Bluegrass.
"Whether you call that personal banking, private banking or relationship managing, it's great when you can have one person to go to," Johnson said. "Just this morning, I had one of my clients call and say, 'Hey Jerry, sorry to bother you so early this morning, but it looks like my mother had a stroke last night in Florida.'"
Because of a family crisis, the customer urgently needed to move money between accounts at Bank of the Bluegrass for travel arrangements and airline tickets.
"I told him, no problem. The funds will be ready and live, and good to withdraw by 11:00 a.m. this morning," Johnson said.
In this case, the customer benefited from the access granted by way of personal banking. There was no switchboard to navigate, no 800 number to call, and no recorded messages with press-one-for-this and press-two-for-that. What's more, there was no soul-crushing "What's your Social Security number?" "How much was your last deposit?" or "How long have you been banking with us?"
Creating personalized solutions
Even before the onset of the COVID-19 pandemic, financial institutions were heavily promoting remote banking and digital services.
While baby boomers clearly have an affinity for more personal service, that sentiment is not necessarily shared by millennials or Gen-Xers.
"Over the years, banks have literally done everything to eliminate a customer's need for walking through the door, beginning with drive-thru banking and ATMs and through today as technology drives us toward more online banking and mobile deposits and a cashless society," said Cobb at City National.
"I've told my banking staff that if somebody physically parks their car and gets out and walks in here, they have paid us the ultimate compliment," Cobb said. "And of course, people coming in the door can lead to opportunities for other services and transactions."
In this sense, the personal banking trend might be viewed as the industry's reaction against the perception of digital services as impersonal.
"For some people, especially younger people, online banking is their preferred mode of banking," said Johnson, of Bank of the Bluegrass.
"Maybe they prefer to not speak to anyone. They just want to get on their phone and move money around, deposit checks and so forth. So, they may not need that hands-on touch. But generally, for most of us, as we go on through life and have success with business or whatever, things get more complicated over time."
"While consumers are looking for more digital options, their appetite for relationship banking and face-to-face interaction is also growing," said Matthew Ratliff, vice president retail sales executive at Central Bank. "The convenience offered by digital tools and resources is attractive, but nothing can replace having a person to call when you need help or advice."
"We see our personal bankers as trusted financial advisors for our customers," said Ray Lucas, senior vice president of retail banking at German American Bank. "They are proactive in exploring all of the needs of our customers and provide services and products that improve their financial circumstances.
"Our personal bankers ask open-ended questions to better understand their customers' financial situation and provide solutions that the customer may have not even considered previously," Lucas said. "They may even introduce our customers to internal bank partners who can expand on ways we can save or earn them more money through insurance, wealth advisory or other bank services."
Headquartered in Jasper, Indiana, German American operates nearly 40 banking locations in Kentucky.
"We know from experience and from national statistics that 50% of Americans say they have less than $500 in the bank," Lucas said. "Our bankers are always in conversation with customers to improve their financial position. We talk about the value of a savings account set aside for a rainy day or towards a specific goal."
"We have options that allow customers to round up each debit card transaction from their checking account so that the amount rounded up goes into a savings account," Lucas said. "Each day, a little at a time, customers can build their savings account balance and create a habit of saving."
Navigating a changing financial landscape
At Fifth Third Bank, the personal banker role is an integral part of the overall Financial Center Team, focused on providing an exceptional customer experience by building and maintaining long-lasting relationships with existing and prospective customers.
"As part of our Private Bank team, the personal banker ensures we deliver not only concierge banking services but also innovative and strategic banking solutions," said Ann Georgehead, Private Bank managing director at Fifth Third Bank.
"For example, if a client has liquidity needs, our team will tap into the expertise of both the personal banker and the portfolio manager to provide the best options to the client," Georgehead said. "In some instances, it may be better to borrow than to liquidate securities to meet cash needs. Similarly, if a client has cash earmarked for future expenses, our team will help the client weigh investment options against our compelling deposit rates."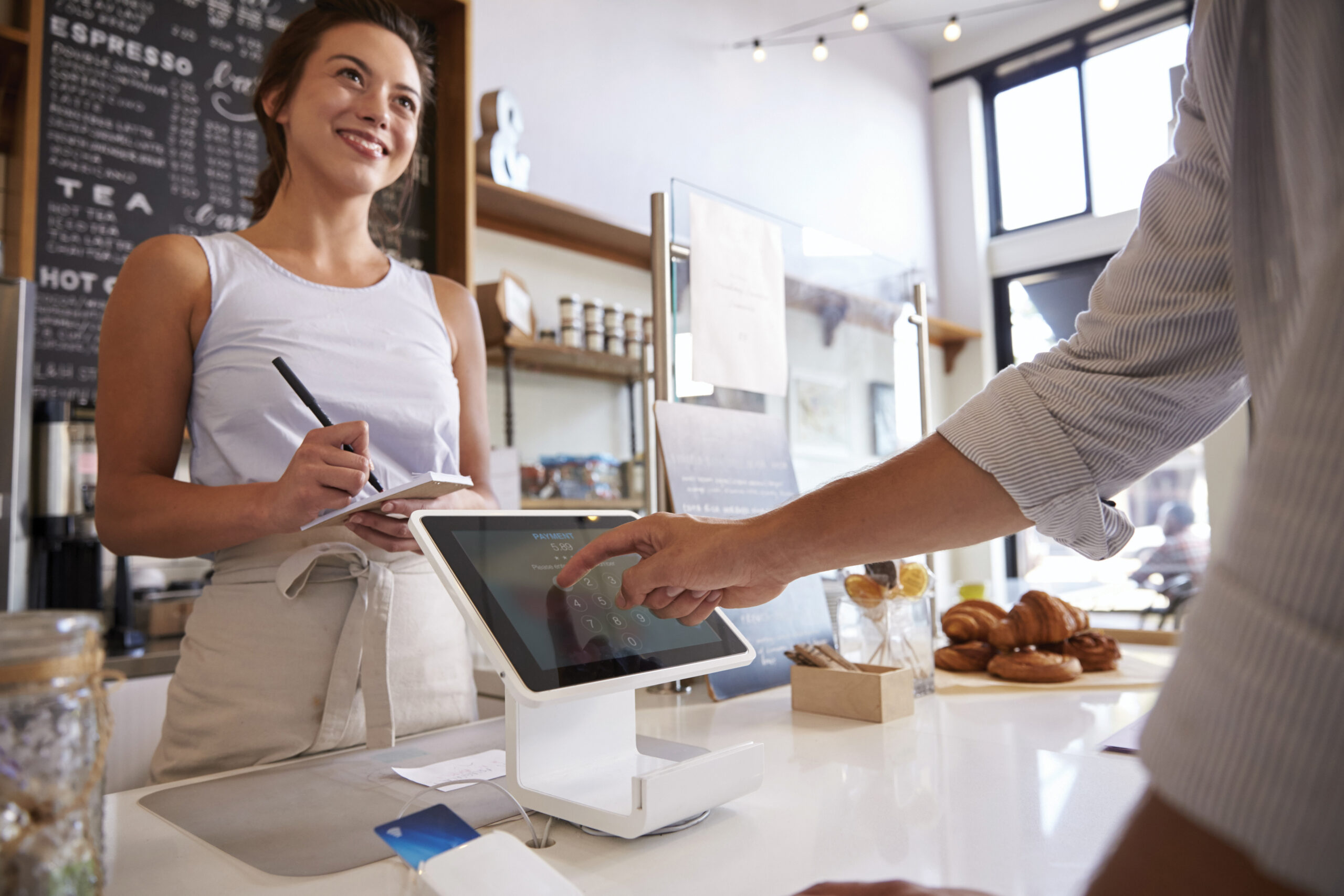 In addition, the team at Fifth Third takes into consideration tax consequences, market conditions, risk tolerance and a host of other personal factors in making the coordinated recommendations to the client.
"Many of our clients are also business owners," Georgehead said. "Just as we coordinate within the Private Bank team, we coordinate across Fifth Third to ensure the client has all the options and the best recommendations."
Bankers have long been our go-to sources for business advice, so bankers assuming the role of wealth advisor seems like a natural evolution.
"At Central Bank, we have a dedicated wealth management department," said Ratliff. "When customers have questions, we connect them with the experts that can help them. That's the benefit of working for a full-service financial institution that also values relationship banking."
"We have in-house experts for wealth management, insurance, investments, commercial lending, mortgage, etc., and while you may have a main point of contact, that contact can help you by connecting you with the appropriate experts when needs arise," Ratliff said.
"Overall, our approach is called relationship banking, and that goes for every position," Ratliff said. "We expect all employees to make connections with their customers that they won't get anywhere else. We take a real interest in our clients and care about their lives and how we can support their financial success."
In Central Bank's most recent annual report, Chairman/President/ CEO Luther Deaton Jr. seems to sum up the spirit of the personal banker trend.
"Our bank is in the hands of knowledgeable and caring staff. We call them Central Bankers and they are the foundation of this company. Their tireless efforts to serve our customers do not go unnoticed. Most of all, none of our success would be possible without our loyal customers. They allow us to be part of their financial lives, and we are grateful for the opportunity to serve them."