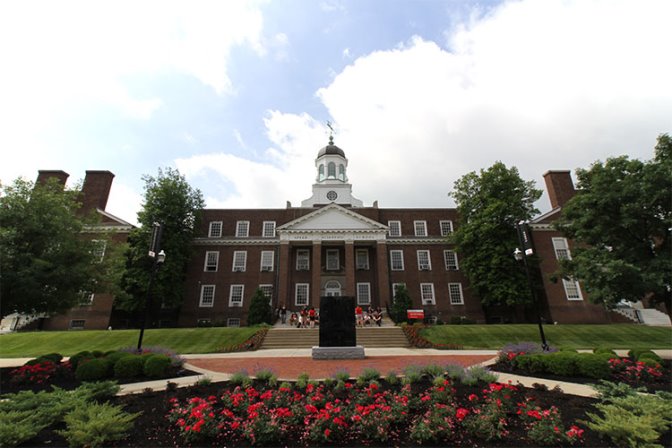 LOUISVILLE, Ky.
— The University of Louisville has been awarded a $3.4 million grant from the National Science Foundation to help grow the cybersecurity workforce.
The funding, via NSF's CyberCorps Scholarships for Service, will cover full tuition for 100 students — 20 per year over the five-year project period. Students must be enrolled in bachelor's or master's in computer science degree programs offered through the UofL J.B. Speed School of Engineering and serve in federal, local, state or tribal government roles after graduation.
According to the Identity Theft Resource Center's Data Breach Report, there were 1,862 data breaches in 2021, with more than 80% revealing sensitive personal information. Meanwhile, demand for cybersecurity professionals is growing, and the White House's new National Cybersecurity Strategy calls for "developing a diverse and robust national cyber workforce."
"Cybersecurity is one of the most important issues confronting society in the information age," said a news release from Sethuraman Panchanathan, NSF director. "As our reliance on national cyberspace evolves, so does the complexity of the cyber threats we face. We must support the development of a strong cybersecurity workforce to ensure we can all benefit from secure and trustworthy cyberspace."
UofL is the first and only school in Kentucky to receive an NSF CyberCorps Scholarships for Service grant. To be eligible, schools must be designated as a Center of Academic Excellence in cyber defense education, cyber operations or research by the U.S. National Security Agency and the Department of Homeland Security.
As a Center of Academic Excellence, UofL has led the charge in growing the nation's cyber talent pool, receiving $8.3 million to lead the development of a new micro-credential-backed Cybersecurity Workforce Certificate. UofL is also leading another coalition to train high school teachers to teach in their classrooms. In January, Sen. Mitch McConnell announced another $20 million will soon be available to support cybersecurity training efforts, calling UofL "the center of the growing cybersecurity field."
Last year, the U.S. Department of Defense also selected UofL as part of two new academic networks aimed at cybersecurity strategy and talent pipeline development. UofL was the only school selected from Kentucky for both networks and one of only a handful to hold the competitive Carnegie Research-1 classification.