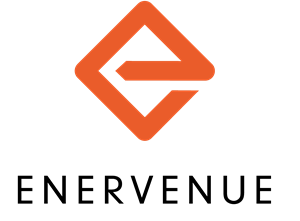 SHELBY COUNTY, Ky. — EnerVenue, which builds metal-hydrogen batteries for stationary energy storage applications for utility-scale, commercial and residential use, will establish a new manufacturing facility in Shelby County, creating 450 full-time jobs with a $264 million Phase 1 investment with potential for further investment.
For the initial phase of the project, EnerVenue will construct a new state-of-the-art 1 million-square-foot manufacturing facility on a 73-acre site located in Shelby County.
The location will become the company's state-of-the-art manufacturing plant for its Energy Storage Vessels. All aspects of design and process validation, manufacturing and testing will be performed onsite. Across its domestic manufacturing sites, company leaders expect to invest in excess of $1 billion to expand to more than 20 gigawatt-hours (GWh) of annual capacity in subsequent phases.
"As customer interest in EnerVenue's storage technology soars, we're excited to significantly scale battery production with our new state-of-the-art gigafactory in Shelby County," said Jorg Heinemann, CEO at EnerVenue. "Following a nationwide vetting process, Kentucky emerged as the ideal fit to build our new facility. The state and county governments were committed to bringing manufacturing and clean energy jobs to the region, and we look forward to working with them as we build out operations."
Founded in 2020, EnerVenue builds simple, safe and cost-efficient energy storage products. Based on technology proven by NASA over decades under the most extreme conditions, EnerVenue batteries, called Energy Storage Vessels, are refined and scaled for commercial and utility applications.
EnerVenue's investment contributes to Kentucky's position as a national leader in manufacturing, an industry that employs approximately 250,000 Kentuckians across 5,000 operations. Administration-to-date, more than 550 new locations and expansion projects within the industry are expected to create nearly 26,000 full-time jobs with over $18.6 billion in new investments.
EnerVenue's investment and planned job creation further recent economic momentum in the commonwealth, as the state builds back stronger from the effects of the pandemic.
To encourage investment and job growth in the community, the Kentucky Economic Development Finance Authority (KEDFA) in December preliminarily approved a 15-year incentive agreement with the company under the Kentucky Business Investment program. The performance-based agreement can provide up to $10.3 million in tax incentives based on the company's investment of $264 million and annual targets of:
Creation and maintenance of 450 Kentucky-resident, full-time jobs across 15 years; and
Paying an average hourly wage and benefits that meet specified targets.
By meeting its annual targets over the agreement term, the company can be eligible to keep a portion of the new tax revenue it generates. The company may claim eligible incentives against its income tax liability and/or wage assessments.
In addition, EnerVenue can receive resources from Kentucky's workforce service providers. Those include no-cost recruitment and job placement services, reduced-cost customized training and job-training incentives.