GEORGETOWN, Ky. — LandCal Logistics, a third-party logistics company providing end-to-end supply chain services, expands its Georgetown facility with a $600,000 investment creating ten new full-time positions.
LandCal will expand its Georgetown headquarters by adding 5,400 square feet to its current 5,400-square-foot space. The company moved into the current space in October 2022 and will open a Unishippers franchise to offer small parcel/logistics solutions out of the Scott County facility.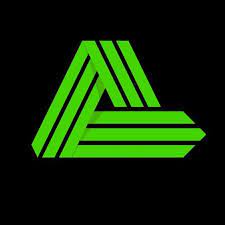 "Kentucky is home, and it is with great enthusiasm that we continue to be committed to growing a reputable, sustainable business in the community of Scott County/Georgetown, Kentucky, where we live and serve," said Joshua Landacre, LandCal co-founder and managing director. "It's truly a special place where they rallied around us as a start-up six years ago. We're super-excited to reinvest in the community we love by creating job opportunities in the logistics/supply chain industry."
Founded in 2016, LandCal is now ranked 124th in Inc. 5000's Fastest Growing Companies in the Southeast. LandCal deploys leading technology and talented professionals to deliver complex logistics services to bridge the gap between shippers and a network of over 50,000 carrier partners.
This expansion adds to Kentucky's thriving distribution and logistics sector, which includes more than 600 facilities and employs over 91,000 people statewide. Administration-to-date, 120 new-location and expansion projects within the industry are expected to create more than 7,700 full-time jobs with over $2.2 billion in new investments.
On Thursday, the Kentucky Economic Development Finance Authority (KEDFA) approved a 10-year incentive agreement with the company under the Kentucky Business Investment program to encourage investment and job growth in the community. The performance-based agreement can provide up to $175,000 in tax incentives based on the company's investment of $600,000 and annual targets of:
Creation and maintenance of 10 Kentucky-resident, full-time jobs across 10 years; and
Paying an average hourly wage of $30.16 including benefits across those jobs.
By meeting its annual targets over the agreement term, the company can be eligible to keep a portion of the new tax revenue it generates. The company may claim eligible incentives against its income tax liability and/or wage assessments.
In addition, LandCal can receive resources from Kentucky's workforce service providers. Those include no-cost recruitment and job placement services, reduced-cost customized training and job-training incentives.
For more information on LandCal, visit ShipLandCal.com.