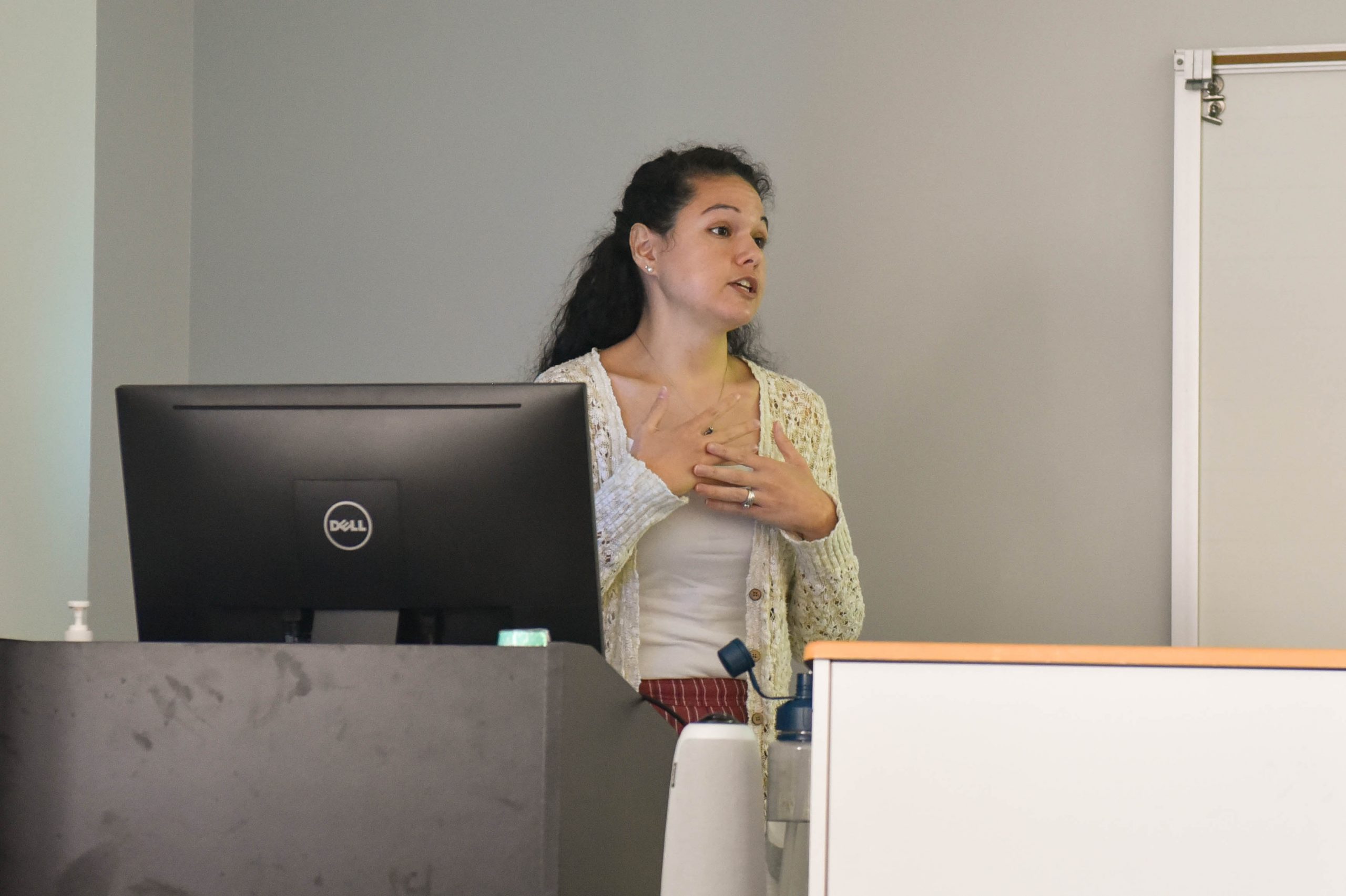 CAMPBELLSVILLE, Ky. – Fidgeting is a no in interviews. This was one of the many tips and tricks presented at the Career Services Interview Prep workshop recently in the Virginia Ponser Flanagan Technology Training Center at Campbellsville University.
Rachael Mattingly, career services coordinator for the university, led the workshop. She shared that although she has a tendency to get nervous for interviews just like everyone else, years of interviews have taught her what works.
In interviews, the employer is trying to answer three questions, according to Mattingly. First, can the applicant do the job? As in, what qualifications, experience, and training does the person possess? Second, will the applicant do the job, or does he/she have a good reputation and references? Third, will the applicant fit in, and does the applicant have the personality and attitude that aligns with the company's culture?
"Be sure you are familiar with the company or institution you are interviewing with," Mattingly said. She told a story of an interview she helped conduct in which the applicant knew nothing about the company, which immediately took them out of the running.
"Be able to connect your strengths with the job at hand," Mattingly said. Although it's normally considered polite not to boast, interviews are the place to advocate for yourself, Mattingly explained.
"Practice makes perfect!" Mattingly said. She encouraged the workshop attendees to practice by looking up interview questions and responses, and then role-play with career services staff, a friend or a family member.
On the day of the interview, plan to arrive at least 15 minutes early, Mattingly said. Be aware that your interview starts the minute you pull into the parking lot, so be kind to everyone you encounter. Bring a portfolio or professional bag with a resume, reference letters, and pen. Right before you go into the interview, energize yourself with a self-pep-talk, Mattingly said.
"Feel free to contact our office if you have any questions," Mattingly said. "You are more than welcome to forward resumes, cover letters, etc., to our office for review and email with any questions concerning interviewing."
Campbellsville University is a Christian university with over 100 programs of study including doctoral, master, bachelor, associate and certificate programs.
—By Elinor Keck, student news writer, Office of University Communications