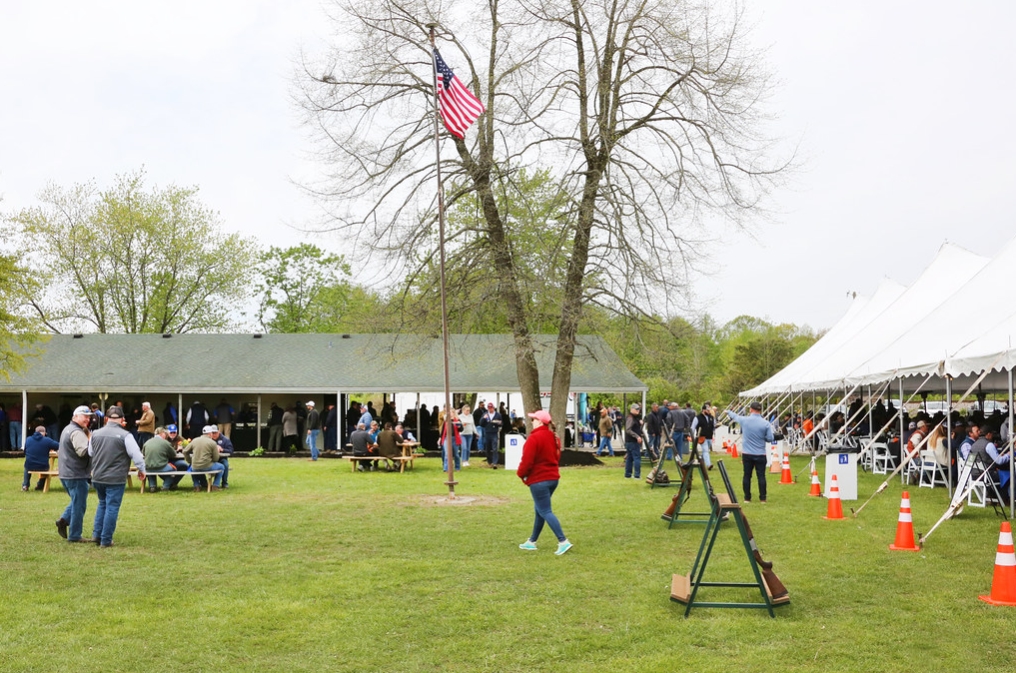 LOUISVILLE, Ky. — Kentucky Farm Bureau Insurance (KBF)hosted its fifth annual Clays for a Cause fundraising event, bringing in more than $270,000 in charitable donations to help fight hunger and food insecurity in Kentucky. This event has already raised nearly $1.35 million in charitable donations in just five years.
The sold-out sporting clays event, held at Jefferson Gun Club in Brooks, Ky., was attended by 360 participants and supported by 35 sponsoring companies. Because Kentucky Farm Bureau Insurance underwrites 100% of the expenses to produce this event, every dollar raised from sponsorships, participant fees and donations is given directly to the selected charity or cause. This year, all proceeds were again designated to support local hunger relief efforts through the Department of Agriculture's Kentucky Hunger Initiative.
"We launched Clays for a Cause a few years ago as a way to rally our friends and partners in the business community towards the common goal of helping Kentuckians in need," explained John Sparrow, Executive Vice President and CEO of Kentucky Farm Bureau Insurance. "It's been amazing to see the event grow so rapidly, but the true blessing is knowing that its success means we're helping deliver much needed nutrition to thousands who seek assistance providing it for their families."
Clays for a Cause was first held in April 2019 and has grown in both size and contributions each year since then. This year's $270,155 donation given through the Kentucky Hunger Initiative will again be divided among three local non-profits – Feeding Kentucky, Glean Kentucky, and Kentucky Hunters for the Hungry.
"Kentucky Farm Bureau has been a wonderful advocate for Kentucky's food insecure," Kentucky Commissioner of Agriculture Dr. Ryan Quarles said. "The amount of money raised through Clays for a Cause the last five years has been tremendous. The support Farm Bureau has shown to the Kentucky non-profit organizations that fight hunger is exactly the type of advocacy I had in mind when I began the Hunger Initiative at the beginning of my administration as Agriculture Commissioner. I'm beyond impressed at what Farm Bureau and other participants have been able to do during this event."
The Kentucky Hunger Initiative was launched in 2016 to bring together farmers, charitable organizations, faith groups, community leaders, and government entities to look for ways to reduce hunger in Kentucky. The non-profit organizations receiving a share of the proceeds from this year's fundraiser continue to share the sentiment that this mission is being accomplished through events like Kentucky Farm Bureau Insurance's Clays for a Cause."
Clays for a Cause will be held again on April 23, 2024. For more information about the event, visit https://www.kyfb.com/insurance/clays-for-a-cause/.