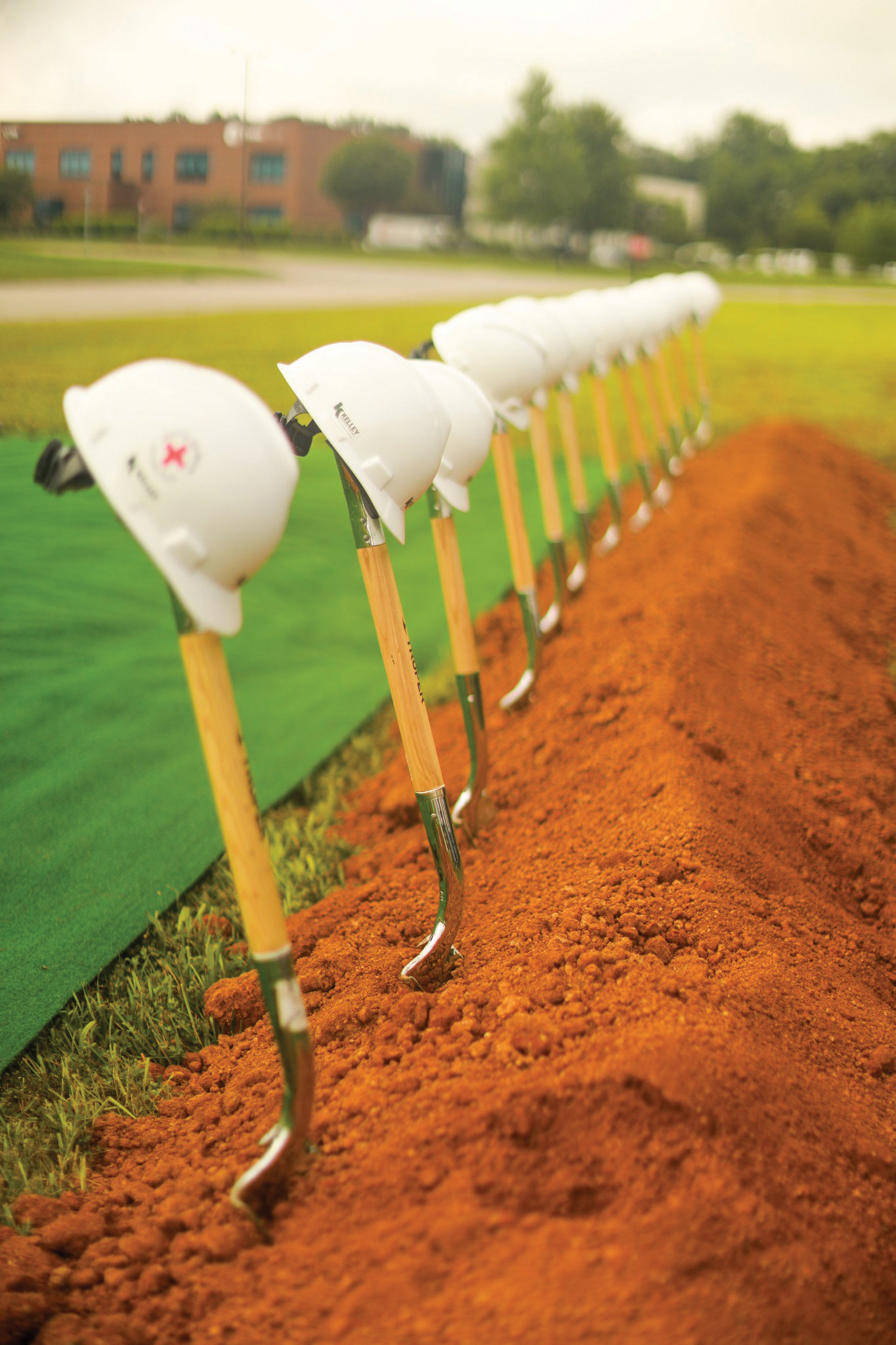 FRANKFORT, Ky. — Gov. Andy Beshear highlighted continued site and building development Thursday as Kentucky Product Development Initiative projects in Adair, Allen, Breckinridge, Johnson, Rowan, Russell and Simpson counties as well as a regional project in Southeastern Kentucky, moved through approvals in the program's initial round. The Kentucky Economic Development Finance Authority approved eight projects today for over $4.6 million in state funding.
At a wide ranging Team Kentucky update, Gov. Beshear and First Lady Britainy Beshear reported to Kentuckians on economic development; Land and Water Conservation Fund projects; human trafficking prevention; the 988 Suicide and Crisis Lifeline; absentee and early voting; disaster recovery; and rebuilding efforts in Eastern Kentucky.
The Governor also named Winnie Beshear as this week's Team Kentucky All-Star.
Economic Development
Beshear shared economic development news and highlighted companies investing in the commonwealth.
The Governor announced continued growth in Jefferson County with Congo, an employee service company that works with brands like Alani Nu and Prime Hydration, set to expand its Louisville headquarters presence with an $8.25 million project that will create 500 high-wage, full-time jobs in the Louisville area.
Gov. Beshear highlighted growth in Kentucky's electric vehicle sector with Rivian, a designer, developer and manufacturer of electric trucks, set to establish a $10 million remanufacturing facility in Bullitt County that will create 218 full-time, quality jobs in the area.
The Governor announced new growth in the commonwealth's manufacturing and distribution and logistics sectors with Castellini Co., a third-party logistics company, expanding its Wilder facility to provide warehousing, co-packing and transportation services for the food industry with a nearly $16.6 million investment that will create 180 new full-time jobs with 128 of those being Kentucky-resident positions in the area.
ECTC BlueOval SK Training Center
With the steel framing of the upcoming 42,000-s.f. training facility already visible on the horizon, Gov. Beshear joined officials from Elizabethtown Community and Technical College (ECTC), BlueOval SK and Ford Motor Co. to officially break ground on the ECTC BlueOval SK Training Center in Glendale. Construction of the training facility began in February 2023 and is scheduled for completion in the spring of 2024.
Land and Water Conservation Fund Projects
The Governor announced his selection of 37 projects that will enhance accessibility and upgrade parks and recreation spaces throughout the commonwealth. Nearly $4 million from the federally funded Land and Water Conservation Fund has been allotted to communities across Kentucky for a wide variety of outdoor, health-related improvements. Each project will undergo review by the National Parks Service for final approval of funding. To read more and see a full list of projects, click here.
Human Trafficking Prevention
Gov. Beshear and First Lady Britainy Beshear joined human trafficking prevention advocates to raise awareness about human trafficking in the commonwealth and remind Kentuckians how to report sex and labor trafficking. The First Lady encouraged Kentuckians to use the National Human Trafficking Hotline by calling 888-373-7888, texting 233733 or visiting its Human Trafficking Hotline Web Chat.
"As a mom, as First Lady and as a member of the National Coalition for the Prevention of Human Sex Trafficking, it is my duty to remind everyone to recognize the signs of human trafficking, which can occur more around larger events, like the Kentucky Derby," said Mrs. Beshear. "I want everyone to know that Human trafficking is a terrible crime, and it is unfortunately a crime that no community is immune to at any time of the year."
988 Suicide & Crisis Lifeline
Gov. Beshear provided an update on 988, the easy-to-remember, three-digit mental health crisis hotline, which connects Kentuckians facing thoughts of suicide, mental health distress or an addiction crisis to compassionate and trained counselors who can help.
The Governor reported that since launching 988, Kentucky based calls have increased by 23%. Additionally, there has been a 15% drop in abandoned calls since activating 988. According to data from the Substance Abuse and Mental Health Services Administration, the average speed at which calls are answered across the country is 35 seconds. In Kentucky, the average rate at which calls are answered is 10 seconds less than the national average at 25 seconds.
"I want to thank all of our partners and mental health advocates across the state and beyond who have worked so hard to make this possible," Beshear said. "This administration will always support Kentuckians as they seek health care, whether that's physical or mental health care, and we will keep working to make both even more accessible."
Housing Funding Available Following Disasters
Gov. Beshear announced that beginning May 1, more than $123 million will be available to communities impacted by the 2021 tornadoes in the West and flooding in the East to build homes, rental properties and multifamily rental properties. For more information, click here.
March Storms and Flood Update
The Governor provided an update on recovery and rebuilding efforts in Eastern Kentucky.
Currently, 128 families are housed in travel trailers, and Kentucky State Parks are now housing 14 people, down from the 360 people sheltered on Sept. 1, 2022.
FEMA has approved more than $105.3 million in Individual Assistance grants. Since April 20, an additional five applicants have received the max grant of $37,900, bringing the total Housing Assistance max grants to $26 million for 707 survivors.
If you need help, please call FEMA directly or visit a Multi-Agency Resource Center (MARC). MARC locations can be found at governor.ky.gov/flood-resources.
As of this week, over $27.4 million in awards have been approved for the buy-out program. Homeowners wishing to learn more about the program should contact their local judge/executive or emergency management office for more information. So far, 38 bridges have been replaced, and 32 bridges and been repaired.
The Team Eastern Kentucky Flood Relief Fund has raised over $13.2 million from more than 41,500 donors. To contribute, click here. Visit governor.ky.gov/FloodResources for more information.