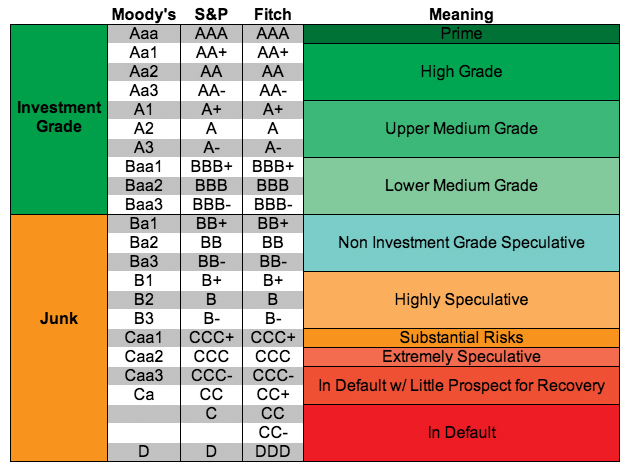 FRANKFORT, Ky. — The administration has secured the first-ever state-level credit rating upgrade from the major credit rating agency Fitch Ratings, which moved Kentucky's rating up from AA- to AA.
In general, the rating measures the state's ability to pay debts and the overall health of Kentucky's economy.
The Governor said the increased confidence in Kentucky's financial outlook will mean lower costs for taxpayers on the state's investments in critical infrastructure projects – like roads, bridges and schools – which help move the state forward while helping our families.
Fitch Ratings started rating Kentucky in 2014. The new Fitch report also shows that Kentucky teacher and state employee pension obligations are being fully met and can be counted on by public servants.
Most of Kentucky's bonds carry the state lease appropriation rating, which is moving to AA- from A+. This credit rating increase follows improvements last year in the state's financial outlook, which both Fitch Ratings and S&P Global Ratings ranked as positive.
Kentucky's strong financial position, budgetary discipline, continued commitment to fully funding pensions – including appropriations over the actuarially required amount – and record levels in the Budget Reserve Trust Fund are reflected in this credit upgrade.
Fitch's notice to investors, which was released Thursday evening, said, "Fitch's upgrade of Kentucky's IDR to 'AA' from 'AA-' reflects material improvements to Kentucky's fiscal reserves since 2020 as a result of improved budgetary discipline and a post-pandemic surge in tax collections now in its third year. More disciplined budgeting practices have allowed Kentucky to use surplus revenues to boost state fiscal reserves, increasing its overall financial resilience. Upgrading Kentucky's IDR also factors in better funding practices related to long-term liabilities, particularly public pension plans. Fitch believes the shift to making actuarially-determined annual pension contributions has enhanced Kentucky's budgetary flexibility and that these improvements are sustainable."
This upgrade from Fitch Ratings enhances the state's economic momentum.
Since the beginning of his administration, Gov. Beshear has announced the creation of approximately 46,000 full-time jobs and more than 850 private-sector new-location and expansion projects totaling $25.9 billion in announced investments.
The Governor also secured the best two-year period in state history for economic growth.
In 2021, the commonwealth shattered every economic development record in the books. Private-sector new-location and expansion announcements included a record $11.2 billion in total planned investment and commitments to create a record 18,000-plus full-time jobs across the coming years.
That momentum continued into 2022 with 248 new-location and expansion announcements totaling 16,000 full-time jobs behind nearly $10.5 billion in new investment.
Rising wages across the commonwealth have accompanied robust job creation. The average incentivized hourly wage in 2022 was $26.78 before benefits, the second-highest mark since 2010 and an 11.5% increase over the previous year.
Gov. Beshear also announced the two largest economic development projects in state history. In September 2021, Gov. Beshear and leaders from Ford Motor Co. and SK Innovation celebrated a transformative $5.8 billion investment that will create 5,000 jobs in Hardin County. And in April 2022, the Governor was joined by leadership at Envision AESC to announce a $2 billion investment that will create 2,000 jobs in Warren County. These announcements solidify Kentucky as the EV battery production capital of the United States.
Site Selection magazine placed Kentucky second nationwide and first in the South Central region for its annual Governor's Cup ranking for 2022, which recognizes state-level economic success based on capital investments.
Gov. Beshear's administration is projected to post the four highest years of budget surpluses in Kentucky history, and the state's rainy-day fund has a record balance of $2.7 billion.