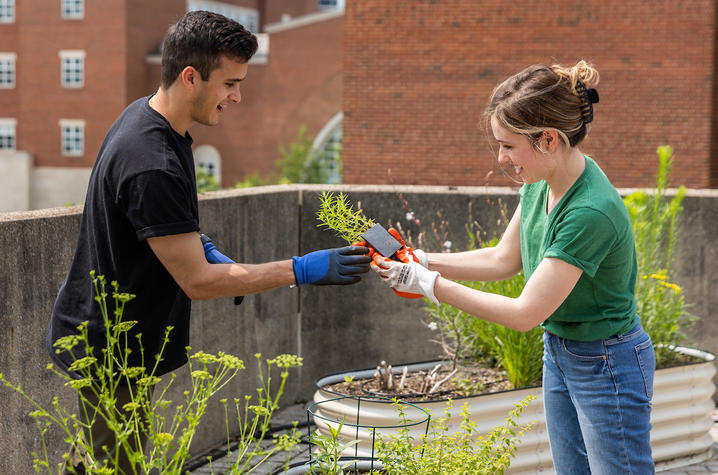 LEXINGTON, Ky. — The University of Kentucky has been named to Forbes' 2023 Best Employers for New Graduates list.
According to Forbes, The Best Employers for New Graduates were identified in an independent survey from a vast sample of more than 20,000 U.S. young professionals (employees who have less than 10 years of work experience) working for companies employing at least 1,000 people within the U.S.
Survey participants assessed their employers in the following categories: atmosphere and development, image, working conditions, salary and wage, workplace and diversity. They were also asked about the likelihood of recommending their employer to others. Additionally, they were asked to identify other employers in their respective industries that stand out either positively or negatively.
"As we continue to expand the ways we serve the Commonwealth, we will need to recruit talented people to help us meet our goals," said Melissa Frederick, currently an associate vice president who will assume the role of Vice President for Human Resources and Chief Human Resources Officer on June 1. "This is validation that our university is a great place to start and build a career full of passion and purpose."
Being recognized for these efforts is especially rewarding as we continue to build and empower future leaders, taking the required steps to be a company where people choose to work. As the University of and for Kentucky, we're focused on recruiting the best talent for our university and ensuring our teammates are engaged, feel valued and can do their very best work while providing ongoing opportunities for growth and continued learning.
Earlier this year, UK was named on Forbes' America's Best Large Employers list – ranking sixth out of 500 total U.S. employers honored. UK has also recently been named a best in-state employer by Forbes and – for the fifth consecutive year – a best employer for diversity.
Forbes' list of America's Best Employers for New Graduates includes a diverse array of employment sectors, including health care, government, higher education, finance, service industries and information technology, and many others. Learn more about the list here. For information on employment opportunities and benefits, visit UK Human Resources.