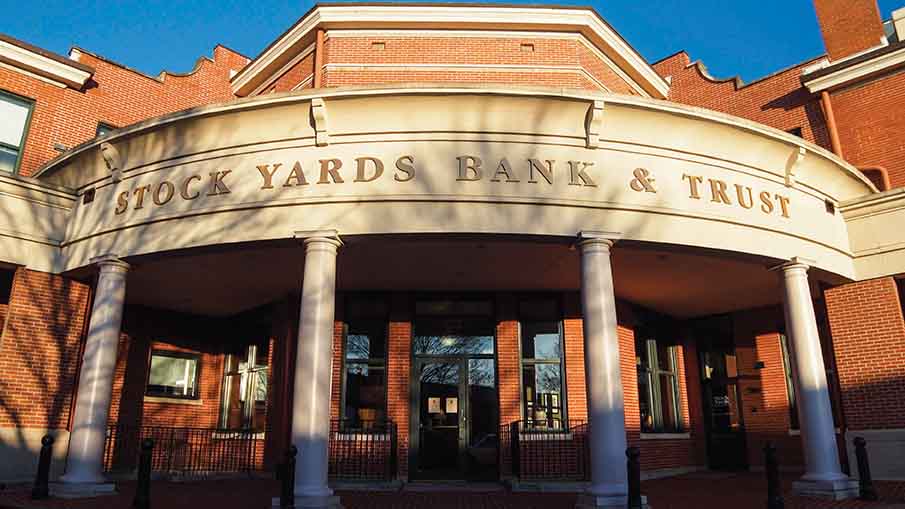 LOUISVILLE, Ky. — Recognized as one of the nation's top performing community banks, Stock Yards Bank & Trust has been named a winner of the 2022 Raymond James Community Bankers Cup. Only 22 banks in the United States received the award.
"At Stock Yards, we know putting our customers first — and ensuring that their money is safe and secure — allows us to succeed financially," said James "Ja" Hillebrand, Chairman and CEO of Stock Yards Bank & Trust. "As a community bank, we take pride in serving our customers. Every member of our team ensures that we always provide them with the best service possible. I can't thank them enough for their hard work and dedication."
Stock Yards Bank & Trust is the only bank in Indiana, Kentucky and Ohio to receive this designation from Raymond James, which recognizes the top 10% of community banks with assets between $500 million and $10 billion based on various profitability, operational efficiency, and balance sheet metrics. The pool of banks considered includes all exchange-traded domestic banks, excluding mutual holding companies and potential acquisition targets.
"To be the only bank in our three home states to win the award this year is a great accomplishment," Hillebrand said. "This recognition not only reflects the success of Stock Yards Bank & Trust, but the dedication that we have to providing high quality service to the community."
About Stock Yards Bancorp, Inc.:
Louisville, Kentucky-based Stock Yards Bancorp, Inc., with $7.67 billion in assets, was incorporated in 1988 as a bank holding company. It is the parent company of Stock Yards Bank & Trust Company, which was established in 1904. The Company's common shares trade on The NASDAQ Stock Market under the symbol "SYBT." For more information about Stock Yards Bancorp, visit the Company's website at syb.com. It has 72 branch offices in Louisville, central, eastern and northern Kentucky, as well as the Indianapolis, Indiana and Cincinnati, Ohio metropolitan markets.