HOPKINSVILLE, Ky. — Ascend Elements and SK ecoplant have announced plans to construct a $65.8 million lithium-ion battery recycling facility in Christian County to create 60 full-time jobs for Kentuckians.
The project to build a 100,000-square-foot facility is part of a joint venture between Ascend Elements, SK eco plant and its subsidiary, TES. Construction is expected to begin in November, with completion scheduled for January 2025. The operation will produce around 12,000 metric tons of black mass annually, a fine powder containing valuable cathode and anode materials inside an EV battery.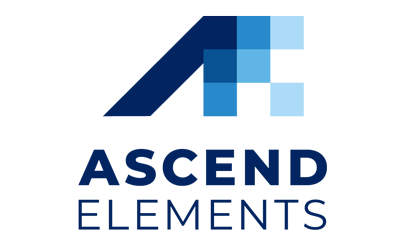 The black mass-produced at the Hopkinsville facility will help supply Ascend Elements' nearby Apex 1 engineered battery materials facility, an approximately $1 billion project announced in 2022 that is currently under construction. Apex 1 will begin operation in 2024 and will be North America's first sustainable cathode precursor (pCAM) and cathode active material (CAM) manufacturing facility. The Apex 1 project will produce enough pCAM for approximately 750,000 new EVs each year at full capacity.
"With this joint venture, we are deepening our relationship with SK ecoplant and also reaffirming our commitment to Southwestern Kentucky," said Michael O'Kronley, CEO of Ascend Elements. "The EV battery materials industry will continue to grow in the United States, and Kentucky is at the center. I'd like to thank Gov. Beshear and his staff for their partnership as we work to accelerate the global transition to clean energy and bring good jobs to the community."
Ascend Elements was founded in 2015 and is based in Westborough, Massachusetts. The company is the leading provider of sustainable, closed-loop battery material solutions. Its hydro-to-cathode direct precursor synthesis technology produces new CAM from spent lithium-ion cells more efficiently than traditional methods, which results in lower costs and greenhouse gas emissions.
Serving as the key player in SK Group's green business, South Korea-based SK Ecoplant changed its name from SK Engineering and Construction in May 2021 and expanded into an environmental energy solutions business. The company has undertaken more than 100 projects in various international locations. Its affiliated company, TES, is a global organization specializing in sustainable technology lifecycle services and e-waste recycling in Singapore, which operates 46 treatment facilities in 23 countries.
To encourage investment and job growth in the community, the Kentucky Economic Development Finance Authority (KEDFA) today preliminarily approved a 15-year incentive agreement with Ascend Elements under the Kentucky Business Investment program. The performance-based agreement can provide up to $2 million in tax incentives based on the company's investment of $65.8 million and annual targets of:
Creation and maintenance of at least 53 Kentucky-resident, full-time jobs across 15 years; and
Paying an average hourly wage of $34, including benefits across those jobs.
By meeting its annual targets over the agreement term, the company can be eligible to keep a portion of the new tax revenue it generates. The company may claim eligible incentives against its income tax liability and/or wage assessments.
In addition, the company can receive resources from Kentucky's workforce service providers. Those include no-cost recruitment and job placement services, reduced-cost customized training and job-training incentives.