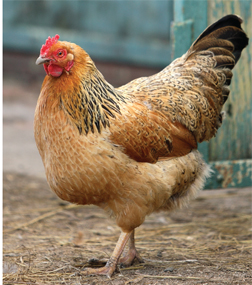 Kentucky's farmers received $4.26 billion for their products last year, the first year-to-year drop since 2005, as poultry overtook horses as the state's most valuable industry sector.
University of Kentucky agricultural economists predicted last year that declining horse sales and stud fees would mean equines had lost the top spot they held for a decade as the state's leading agricultural product based on cash receipts.
Overall, Kentucky receipts fell 9.6 percent from the record set in 2008, which was revised to $4.7 billion, and broke a two-year streak of record receipts. Even with the decline, however, the total still was the third highest in the state's history.
The declines were seen primarily among livestock, where receipts fell to $2.43 billion in 2009 from $2.92 billion in 2008 and $2.95 billion in 2007.
Poultry sales totaled $911.6 million, which was enough to eclipse horses despite being down 2 percent from $934.9 million in 2008.
Horse proceeds dropped 28 percent to $780 million in 2009 from $1.08 billion the year before. It was the worst year for horses since 2002, when proceeds fell to $760 million after the Sept. 11 terrorist attacks.
Receipts from crops increased for the fourth straight year, led by soybeans at $527 million and corn at $524 million. The two together accounted for about a fourth of the total cash receipts. Soybeans led cash crops, replacing corn, which led 2006-08 after tobacco fell from its perch.