Sits on 380-acre former surface mine
FRANKFORT, Ky. (July 21, 2014) — Gov. Steve Beshear and U.S. Rep. Hal Rogers today announced a new industrial development project for Eastern Kentucky.
They were joined by local and state officials in announcing an investment in infrastructure that will help to complete a new industrial site in Pike County.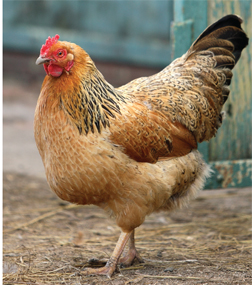 The site, called Marion Branch, is a 380-acre former surface mine site which is within Pikeville city limits and owned by the city. Pikeville City Commission worked to obtain the infrastructure of a bridge, road, water and sewer to encourage business development in the area.
Global animal nutrition company Alltech, headquartered in Nicholasville, will become the first occupant on the new Marion Branch industrial site with plans to create an aquaculture and poultry layer facility. The project incorporates objectives of the Shaping Our Appalachian Region (SOAR) initiative, begun by Gov. Beshear and Rep. Rogers in late 2013 to revitalize the struggling economy in eastern Kentucky counties.
"Today's announcement is proof that there are opportunities for economic development in eastern Kentucky if we work to make them happen," Beshear said. "This type of partnership, which brings in government resources along with private-sector investment, is an example of what we are trying to do with the SOAR initiative. We want local communities to be key drivers in recovery efforts, as is happening with this project."
Alltech plans to invest in a brand-new aquaculture and poultry layer facility at the site, implementing its sustainable and natural solutions designed to help farmers feed a rapidly growing world population of 9 billion people by 2050.
To support the project, the Kentucky Transportation Cabinet is providing up to $5.73 million for an access road to the Marion Branch Industrial Park. The money will come from a cabinet fund that is specifically for industrial access roads.
The new road will be wide enough to accommodate tractor-trailers. Work is to include paving and striping and installation of curbs and gutters. The city of Pikeville will perform the construction under an agreement with the cabinet.
In addition, the Kentucky Highway Plan provides $8 million for construction of a bridge over the Levisa Fork, which, with approaches, will connect the access road and U.S. 23. In order to advance this project, the state will expedite construction of the bridge.
The Marion Branch site is within five miles of downtown Pikeville. The city acquired the property with the intent to attract development, and has made improvements, including a sewer extension to the property.
In focusing development efforts on the Marion Branch site, the Pikeville City Commission relied in part on findings by InSite, a consultant hired by AEP-Kentucky Power to help local officials with economic development and evaluate potential development sites. The 2013 Regional Blueprint for Economic Development report, submitted to the Southeast Kentucky Chamber of Commerce by InSite, found Marion Branch would be a premier site because it was owned and controlled by local government and had many amenities that would attract future busine
Citizens and leaders from throughout the eastern Kentucky region have come together to participate in SOAR and share their forward-looking ideas. Kentuckians from diverse backgrounds have been asked to serve on the SOAR executive committee.
Today's Pikeville/Alltech announcement is in line with the efforts of the 10 SOAR working groups that are leading discussions throughout the region on topics related to eastern Kentucky's future economic well-being and quality of life. Based on citizen and organizational input, the groups will identify significant opportunities and a long-term vision related to their topics. The working groups' focus areas include broadband; agriculture, community and regional foods; business recruitment and incubation; education and retraining; and health.