Healthcare facilities recognized for patient safety
LEXINGTON, Ky. (Nov. 7, 2014) – Baptist Health Corbin, Lexington and Richmond received high patient safety scores for 2014 in The Leapfrog Group's annual Hospital Safety Score survey. Baptist Health Lexington received an A, while Baptist Health Corbin and Richmond followed closely with B scores.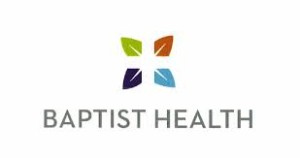 Of the 50 Kentucky hospitals that participated in The Leapfrog Group survey, Baptist Health Lexington was one of only 10 hospitals in the state to earn an A.
"The Baptist Health East Region remains dedicated to providing the best patient care available," said William G. Sisson, Baptist Health East regional executive and president of Baptist Health Lexington. "We continue to be recognized on a national level for keeping quality and safety as our No. 1 priority."
The Leapfrog Group (www.leapfroggroup.org) is a national, not-for-profit organization driven by the nation's largest employers and purchasers of health care benefits to initiate breakthrough improvements in the safety, quality and affordability of health care for Americans.
The Hospital Safety Score assigns A, B, C, D and F grades to hospitals based on their ability to prevent errors, injuries and infections. The Hospital Safety Score utilizes national performance measures from the Leapfrog Hospital Survey, the Agency for Healthcare Research and Quality (AHRQ), the Centers for Disease Control and Prevention (CDC), and the Centers for Medicare and Medicaid Services (CMS) to produce a single composite score.
The mission of The Leapfrog Group is to trigger giant leaps forward in the safety, quality and affordability of healthcare by supporting informed healthcare decisions by those who use and pay for healthcare and promoting high-value healthcare through incentives and rewards.