Final deadline in second open enrollment is Feb. 15
LEXINGTON, Ky. (Dec. 15, 2014) — Kentuckians can sign up for coverage under the Patient Protection and Affordable Care Act through Kynect, Kentucky's health insurance exchange, through Feb. 15. But to be covered on Jan. 1, you must sign up by today.
Coverage for those who miss the Dec. 15 deadline and sign up between Dec. 16 and Jan. 15, will begin on Feb. 1. Those who enroll between Jan. 15 and the Feb. 15 deadline will have a March 1 effective date.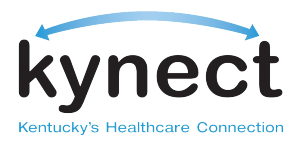 Nearly 18,000 new applications have been filed since open enrollment began Nov. 15, with more expected to sign up in the coming days, state officials told Chris Kenning of The Courier-Journal. It has not yet been determined how many of these applicants were for Medicaid and how many were for private plans.
This year, the penalty for not having coverage in 2015 will rise from $95 per adult, or 1 percent of household income, to $325 per adult or 2 percent of household income, whichever is greater.
And if you are one of the 80,000 Kentuckians who purchased private plans last year that will be automatically re-enrolled, changes in subsidies and premium amounts may cause an increase in your plan cost so it is important for this group to re-evaluate their plans this year, Kenning writes.
Officials estimate 290,000 Kentuckians are potentially eligible for subsidies with the Affordable Care Act, Kenning reports. Subsides are based on income, but are capped at $46,680 for individuals and $95,400 for a family of four.
A 35-year-old single parent of two who earns $35,000 per year could get a monthly subsidy of $240; or a retired couple with $50,000 in income could get a $526 monthly subsidy.
To examine Kynect options, visit https://kynect.ky.gov or call 1-855-4kynect (459-6328)
Kentucky Health News is a service of the Institute for Rural Journalism and Community Issues, based in the School of Journalism and Telecommunications at the University of Kentucky, with support from the Foundation for a Healthy Kentucky.