Few businesses last more than 10 years
By Matt Peterson 
(Jan. 7, 2015) — While starting a small business can certainly be rewarding and most importantly profitable, it is not without its risks. In fact, according to the Small Business Administration, only about one-third of all new businesses last 10 years or longer. While it's a hard topic to consider as a business owner, it's important to make sure you don't fall into one of the pitfalls that could ruin your business.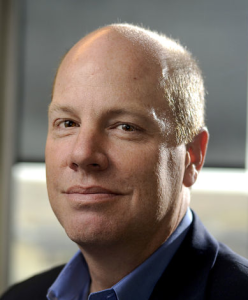 Here are four reasons why businesses fail:
Failure to Research
As the old saying goes, "Those who fail to plan, plan to fail." Before creating a new business, you need to make sure that there is a demand for the product or service you plan to offer. Carefully research competitor's prices to figure out if you can be competitive. Make sure to choose a target demographic that makes sense with your product or service. It should also be noted that research is not a one-time thing. Staying abreast of industry-related developments and what competitors are doing can mean the difference between ultimate success and failure.
Undercapitalized
In layman's terms do you have enough money to sustain the business and yourself at launch, during the early lean years, and seasonal downturns? Most entrepreneurs severely underestimate how much capital their new venture will require to get off the ground. A three-year estimated cash flow projection is a critical early step to evaluate how much money will be required. Always have a trusted third party validate your projections. There is much wisdom in the practice of taking whatever your cash needs are projected to be and then doubling it.
Failure to Care for Customers
Customers expect a higher standard of care than they did in the past. Orders must be processed and arrive in a timely manner. Complaints must be dealt with in a friendly, efficient manner. Products must look and work as advertised. Failing to care for customers causes them to take their business elsewhere. What is more, disgruntled customers will take to social media sites and sites such as Yelp to air their complaints, thus deterring potential customers from wanting to do business with the company.
Every company must have rules and strategies in place to ensure a high level of customer service. It is also important for customers to have a way to get in touch with the company. Interaction can happen in a number of ways, from calls and emails to social media or customer support chat.
Lack of an Efficient Business Data Storage/Financial Processing System
Having a system for keeping track of payments, orders, customer information and expenses is very important. This system should be easy to update, efficient, and fully secure. Companies that do not have such a system in place are putting themselves at great risk. Many companies have folded due to classified customer information being hacked and falling into the wrong hands, proving that your database needs to be extremely secure. One option to counteract lost or stolen documentation is by using a document management system. Companies have been sued due to errors caused by erroneous and/or outdated information, showing that you need to make sure the system can be easily updated. Some Customer Relationship Management (CRM) systems allow you to use automation to ensure information is as up to date as possible. Unfortunately, some businesses have faced criminal charges due to inadvertent money-related mistakes that can easily arise when income and/or expenditures are not properly tracked. Keeping a budget and tracking your spending helps negate these issues.
Matt Peterson is the CEO of Utah-based eFileCabinet, Inc.