Irish mare brings $2.2 million, her foal brings $800,000 at Keeneland
The sale of Group 2 winner and classic-placed Up (IRE), a 6-year-old daughter of Galileo (IRE) in foal to War Front, for $2.2 million and her first foal, a yearling filly by War Front, for $800,000 highlighted Tuesday's second session of the 57th annual Keeneland January Horses of All Ages Sale.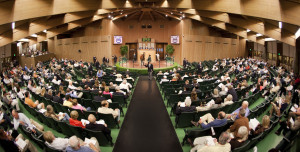 The price for Up, purchased by Ran Jan Racing of Californians Robert Naify and his wife, Jan Van de Bos, was the highest for a horse sold at the January Sale since 2008. Up's yearling, acquired by Solis/Litt Bloodstock, recorded the sixth-highest price for a yearling filly in January Sale history.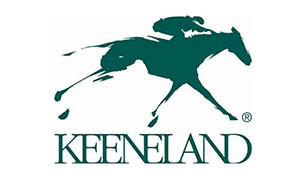 On Tuesday, Keeneland sold 248 horses for a total of $15,191,200, a 9.5 percent decrease from the corresponding session of 2014 when 276 horses brought $16,794,200. The average of $61,255 was slightly above the $60,849 last year, and the median of $30,000 was down 14 percent from $35,000 in 2014.
Cumulatively, 452 horses have sold for $27,798,400, down 8.8 percent from $30,509,100 for 508 horses last year. The average of $61,501 is 2.4 percent above $60,057 in 2014, and the median of $30,000 is down 14 percent from $35,000.
The January Sale continues through Thursday, January 15, 2015. Sessions begin daily at 10 a.m. ET. The entire sale is streamed live at Keeneland.com.
Care to see and hear Up's sale at Keeneland? See it here: Sale of $2.2 million mare Up