Replaces retiring president Carl Thomas
LOUISVILLE, Ky. (Jan. 15, 2015) — The Gheens Foundation has named Barry G. Allen its new executive director to replace president, Carl M. Thomas, who will retire on June 30 after 10 years as president. Allen, who has served as the president and chief executive officer of the Kentucky Baptist Foundation, will join The Gheens Foundation on March 2 and take over day-to-day operations by July 1.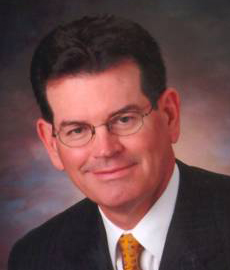 The mission of the 58-year-old Gheens Foundation is "To improve the quality of life for all citizens and institutions of Metropolitan Louisville and Lafourche and Terrebonne Parishes in Louisiana by creative grant-making and philanthropic leadership to meet the present and emerging needs of our communities."
Allen has led the Kentucky Baptist Foundation, headquartered in Louisville, as president and chief executive officer since February 1996. For the previous 25 years, he served in the Kentucky Baptist Convention's Business Division, nineteen of which as its director and business manager. He earned a B.B.A. degree from the University of Mississippi  and a Master of Divinity from the Southern Baptist Theological Seminary.
During his tenure as president, Allen grew the Kentucky Baptist Foundation's endowments from $52 million to $180 million and directed the distribution of $149 million in gifts to beneficiaries, representing 93 percent of all distributions in the 69-year history of the Foundation. The Kentucky Baptist Foundation provides charitable gift consultation services for individuals and investment management oversight and accounting services to Kentucky and Southern Baptist-related churches, associations, institutions and agencies and certain other IRS 501(c)(3) organizations.