Event is Feb. 24
MOREHEAD, Ky. (Jan. 16, 2015) — The 16th annual Big Sandy Women's Business Symposium will be held on Tuesday, Feb. 24, at the Wilkinson-Stumbo Convention Center at Morehead State University.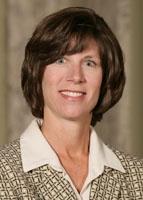 The theme of the conference is "Energy to Succeed" and will feature keynote speeches by Holland Bailey Spade and Polly Pitchford.
Spade is the chief of staff and legislative liaison for the Cabinet of Economic Development. Pitchford speaks nationally on the subject of health and wellness, specifically about healthy eating, fitness and reducing stress as it relates to business.
The cost of the event is $25, which includes all workshops and meals.
Registration, breakfast and exhibits are from 8:30-9:15 a.m. Welcoming remarks from Emcee Jill Fraley Dotson will follow. Spade will begin her morning keynote at 9:30 a.m. A breakout session will be held from 10:15-11:15 a.m. Lunch will begin at 11:30 a.m. and entertainment will begin at noon.
The afternoon address by Pitchford will begin at 12:45 p.m. The symposium will conclude at 2:30 p.m., following closing remarks and door prize drawings.
The event is funded in part through a cooperative agreement with the U.S. Small Business Administration. Reasonable accommodations for persons with disabilities will be made, if requested at least two weeks in advance.
Additional information and registration is available by calling the East Kentucky Small Business Development Center at 606-788-7272, 606-432-5848, or online at www.moreheadstate.edu/sbdc or ksbdc.org.