Allows members to meet with politicians
LOUISVILLE, Ky. (Jan. 26, 2015) — Greater Louisville Inc. is presenting D.C. Fly In, a two-day event that takes GLI members to Washington D.C. to help establish and grow relationships with elected officials that represent the region.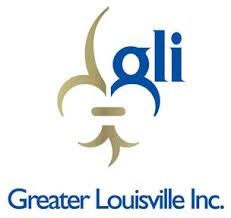 The trip offers attendees the opportunity to meet with members of Kentucky and Indiana's Congressional Delegations, including Senate Majority Leader Mitch McConnell, agency officials, Congressional staffs and legislative experts to discuss critical federal policy issues facing Kentucky and the nation.
Attendees will also have the chance to meet with former Louisville Mayor and Kentucky Lt. Gov. Jerry Abramson, who recently accepted the position of Director of the White House Office of Intergovernmental Affairs. President Barack Obama has tasked Abramson with reaching out to state governments to help facilitate regional and state initiatives such as the ongoing implementation the Affordable Care Act (ACA).
The event is scheduled from May 13-14. Cost is $1,200 per person and includes ground transportation to and from all official activities, hotel accommodations and all lunches, receptions, briefings and attendee materials. Attendees are responsible for arrival and return flights. For more information contact (502) 625-0156.
Related news:
Greater Louisville partnership offering trip to Cuba