Packaging manufacturer to create up to 30 new jobs
FRANKFORT, Ky. (Jan. 29, 2015) – Gov. Steve Beshear today announced that KapStone Container Corporation plans to expand its operations in Bowling Green.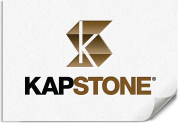 KapStone, which manufactures paper packaging containers, is expected to create up to 30 new jobs and invest $4.5 million into the project.
KapStone plans to modernize its facility and upgrade equipment. The new machinery will allow the company to increase production to satisfy customer demand and take on new contracts.
KapStone Container is a subsidiary of KapStone Paper and Packaging Corporation. The company is a leading producer of unbleached Kraft paper and corrugated packaging products. KapStone employs 4,500 workers throughout the country. The Bowling Green facility opened in 2001 and has 112 full-time employees. KapStone also has facilities in Somerset and Lawrenceburg.
To encourage the investment and job growth in Warren County, the Kentucky Economic Development Finance Authority preliminarily approved the company for tax incentives up to $400,000 through the Kentucky Business Investment program. The performance-based incentive allows a company to keep a portion of its investment over the term of the agreement through corporate income tax credits and wage assessments by meeting job and investment targets.
Related news:
Bluegrass Supply Chain Services expanding in Bowling Green
Bendix Spicer Foundation Brake expands operations in Bowling Green