Recipients are The Big Four Pedestrian and Bicycle Bridge, Ed Hart/Kentucky Kingdom 
and FirstBuild
LOUISVILLE, Ky. (Jan. 30. 2015) — Greater Louisville Inc. (GLI) will present its Silver Fleur-de-Lis Award to Big Four Pedestrian and Bicycle Bridge, Ed Hart/Kentucky Kingdom and FirstBuild.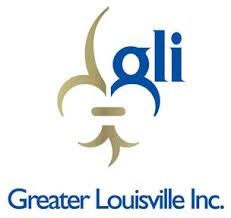 The awards, which will be presented during GLI's annual meeting on Feb. 17, recognizes outstanding achievement in the Greater Louisville community and is given to individuals, organizations and projects that show leadership and action to make the region a better place.
The Big Four Bridge Pedestrian and Bicycle Bridge will be recognized for an outstanding achievement adding to the beauty and activity of the ever-transforming Waterfront Park. Reimaging the Big Four Bridge has been an idea for almost 20 years. Once considered the "Bridge That Goes Nowhere" The Big Four Bridge opened in 2013, linking Louisville and Jeffersonville, Ind. over the Ohio River.
Ed Hart will be honored for the reopening of Kentucky Kingdom and leading the investor group that revived the theme park, which was Louisville's top tourist draw prior to closing in 2009. At its peak under previous ownership by Hart in 1998, Kentucky Kingdom drew over 1.6 million visitors.
Reopened in May of last year Kentucky Kingdom's comeback attracted nearly 600,000 visitors and sold 117,000 season passes.  As an indicator of the park's success, $8 million to $10 million is being invested on additional rides and improvements for the 2015 spring opening.  The Kentucky Tourism Cabinet estimates the park will provide a $3 billion local economic boost over 20 years and generate nearly $225 million in new tax dollars for state and local governments in that time.  It is also projected to generate $500,000 a year in new hotel room-tax revenue for the Louisville Convention & Visitors Bureau.
FirstBuild, collaboration between General Electric and the University of Louisville, is being honored for its cutting-edge innovation. A micro-factory for high-tech appliance design, FirstBuild located on the U of L Belknap Campus, is engaging a community of industrial designers, scientists, engineers, makers and early adopters to address some of the toughest engineering challenges and innovations.
FirstBuild provides innovators an opportunity to manufacture their designs in its Microfactory for rapid product introduction and iteration. This partnership serves a new model for inventing, building and bringing the next generation of major appliances to the market.  Accepting the Silver Fleur-de-Lis Award will be Venkat Venkatakrishnan, the lead engineer behind FirstBuild, and Dr. Neville Pinto, dean of the J. B. Speed School of Engineering at University of Louisville.
Related news:
KentuckianaWorks provides perspective on Greater Louisville jobs