Will benefit families with children in southeastern counties
FRANKFORT, Ky. (March 2, 2015) — Gov. Steve Beshear today announced a $3.6 million federal grant for a pilot project to help rural families with children receive more substantial food benefits.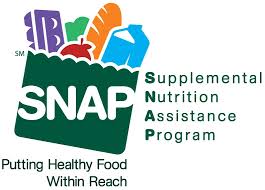 The project will focus on poverty and food insecurity among children in southeastern Kentucky and will test the impact of providing households with children with an additional transportation deduction that may increase the amount of Supplemental Nutrition Assistance Program (SNAP) food benefits they receive.
The grant from the United States Department of Agriculture (USDA) will go to the Kentucky Department for Community Based Services (DCBS), part of the Cabinet for Health and Family Services.
Kentucky is one of five states and territories receiving grants from USDA totaling more than $27 million. The grant projects focus on ways to help end childhood hunger, particularly in rural areas.
The income of participating families will be calculated to include a deduction for transportation costs of grocery shopping. Preliminary research shows that the transportation deduction could result in as much as an extra $50 per month in benefits for a working SNAP household.
DCBS administers SNAP at its local offices in every county. This project will focus on targeted counties in the eastern mountain area, where the income level of families is persistently low. Only families with children 16 and younger are eligible to participate.
Planning will begin this month, and the test phase of the project will begin in January 2016. The pilot concludes in September 2017.
About 38 percent of families in the eastern mountain counties receive SNAP benefits. Child poverty rates are nearly 40 percent and the unemployment rate is 14 percent.