Comic Con and St. Patrick's Day parade among events
LEXINGTON, Ky. (March 10, 2015) — Downtown Lexington will be happening this weekend, with a variety of events planned from Friday through Sunday. With thousands of visitors, parking is also expected to be sparse.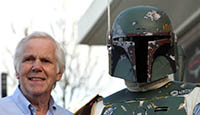 The Lexington Comic & Toy Convention (Comic Con) is expected to draw 14,000 people to the Lexington Convention Center on Saturday and Sunday.
About 3,500 to 4,000 people are expected to attend Disney on Ice from Friday to Sunday, also at the Convention Center.
Just around the corner the Lexington Opera House will play host to The Great Gatsby from Friday through Sunday.
Also, thousands are expected for St. Patrick's Day festivities on Saturday that include a parade, 3K and other activities at local establishments.