Hypertension is a leading risk factor for vascular diseases such as stroke and heart failure
BOWLING GREEN, Ky. (March 11, 2015) — Dr. Nancy Rice, associate professor of biology at Western Kentucky University, has received a special research grant from the Kentucky Academy of Science for a project that focuses on managing high blood pressure for residents in rural Kenya.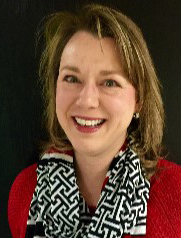 Dr. Rice received a grant of $4,866 for the project "Epigenetic regulation of renin angiotensin system (RAS) genes linked to hypertension."
Since 2008, WKU's Department of Biology has partnered with villages in the Kasigau region of Kenya through the WKU Partners in Caring: Medicine in Kenya program to provide medical care and health education.
The grant provides funds to study the linkages between genetic variation of the renin-angiotensin system (RAS), the main pathway that controls blood volume and salt in humans, and susceptibility to hypertension in an underserved population from rural Kenya already known to have high levels of untreated high blood pressure.
Hypertension is a leading risk factor for vascular diseases such as stroke, myocardial infarction and heart failure. Because of the growing burden of chronic disease, managing hypertension is considered a high global priority, although few epidemiological and/or genetic studies exist from low-income nations.
Epigenetic differences between normotensive and hypertensive subjects will be compared and correlated to blood pressure, salt intake, and other environmental risk exposures. From these studies Rice will generate key information regarding gene-environment mechanisms involved in susceptibility to hypertension that will be directly translatable into prevention, treatment, and control of hypertension.