Haley Bryan advances to national finals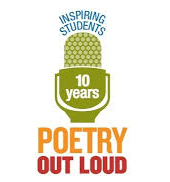 FRANKFORT, Ky. (March 18, 2015) — Grant County High School sophomore Haley Bryan was named winner of the Kentucky Poetry Out Loud state competition on March 12. She will represent Kentucky in the Poetry Out Loud national finals April 28-29 in Washington, D.C.
Bryan, 16, was one of 14 state finalists who competed in the first and second rounds Thursday morning in Frankfort. She advanced to the final round based on her recitations of "Domestic Situation" by Ernest Hilbert and "For Love" by Robert Creeley in rounds one and two. In the final round, Bryan clinched the state championship with her recitation of "Revenge" by Letitia Elizabeth Landon.
Related news: