Proceedings are open to the public
FRANKFORT, Ky. (April 10, 2015) — The Kentucky Court of Appeals will hear an appeal about the 2014 Magoffin County election for judge-executive at noon on Tuesday in Frankfort. Proceedings are open to the public and will take place in the Court of Appeals Courtroom at 360 Democrat Drive.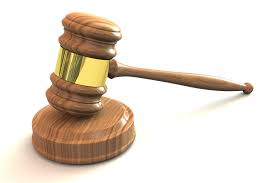 Circuit Judge John David Preston ruled in February that the results of the Magoffin County judge-executive race must be thrown out due to election violations and he declared the office vacant. Incumbent Charles Hardin had been in office after winning the disputed election by 28 votes over challenger John Montgomery. Hardin is appealing the court's decision.
A three-judge panel comprised of Court of Appeals Judges Kelly Thompson, Debra Hembree Lambert and Irv Maze will hear CHARLES HARDIN MD v JOHN MONTGOMERY, Montgomery's cross-appeal and the cross-appeal of MAGOFFIN CO BOARD OF ELECTIONS v JOHN MONTGOMERY. Judge Thompson will preside.
The court will first hear the appeal of JOSEPH PAUL SPALDING v SPRING VIEW HOSPITAL, LLC and associated cases at 9:30 a.m. Judges Maze and Thompson and Court of Appeals Chief Judge Glenn E. Acree will hear the appeal. Judge Maze will preside.