Ohio County Site Certified as Build-Ready; Fifth site to receive designation designed to attract new companies
BEAVER DAM, Ky. (April 29, 2015) – Lieutenant Governor Crit Luallen joined community leaders to announce that a five-county industrial site in Beaver Dam will be officially certified under Kentucky's new Build-Ready program.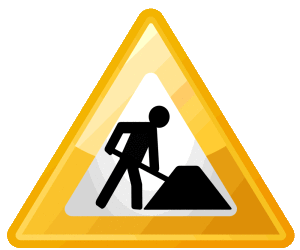 Build-Ready, launched by the Kentucky Cabinet for Economic Development last year, is a cost-effective way for communities to distinguish their list of available industrial sites to meet the needs of today's site selectors.
"Build-Ready has gained tremendous momentum since we first launched the program last fall," said Gov. Steve Beshear. "Having this designation will generate even more economic interest in the region."
"I'm very excited to announce and celebrate Kentucky's fifth Build-Ready site," said Lt. Gov. Luallen. "More and more communities are utilizing the program, which will help attract more industry to the Commonwealth. I look forward to seeing a new company locate here as a result."
The 30-acre site is located in the Bluegrass Crossings Business Centre, along the Western Kentucky Parkway. Bluegrass Crossings is a partnership between Daviess, Hancock, McLean, Muhlenberg and Ohio counties.
The Build-Ready site is the start of several improvements Bluegrass Crossings plans to make to the park in the coming year, including improved road access to the park.
"This multicounty Build-Ready site is a great example of how counties can work together to increase investment and economic opportunity in a region," said Sen. C.B. Embry, of Beaver Dam. "I look forward to the opportunities that this Bluegrass Crossings site will bring to the area."
"Having this site be one of the first enrolled in the Build-Ready program shows just how committed our region is when it comes to luring good-paying jobs here," said Rep. Tommy Thompson, of Philpot. "I want to thank the Cabinet for Economic Development and those in our partnering counties for working together to make this possible, and I appreciate Lt. Gov. Luallen for being here to help us celebrate this new designation. I'm confident it will lead to more economic development opportunities in the near future."
This is the fifth site in the Commonwealth to be certified as Build-Ready. Two sites in Bowling Green and one in Henderson received the certification last year, as well as one in Glasgow last month.
In addition to shovel-ready sites and pre-existing buildings, communities now have the option of proactively preparing and marketing land to potential companies without assuming all the risk and cost of constructing a building. With a Build-Ready site, much of the work, besides actual construction, has already been completed, including having community control of the land to be developed, preparing a building pad (prepared ground/soil/environmental studies), conducting preliminary design work, including project costs and construction timeframes, obtaining approved site plan permits and having necessary utility and transportation infrastructure in place.
Communities that meet the minimum standards for each requirement of the Build-Ready program will drastically reduce the time it takes a company to select a site, construct a new building and begin operations. By expediting this timeline and putting companies in operation faster, communities make their sites more attractive to companies and site selectors.
"As the authority responsible for the continued progress of Bluegrass Crossings Business Centre, we strive to move forward the development of this site to attract new industry and provide an environment to help our existing industries flourish and grow," said Larry Mayfield, chairman of the Green River Regional Industrial Development Authority.. "This Build- Ready site is just one of many improvements that we wish to make in order to achieve this goal."
"Bluegrass Crossings Business Centre has been a diamond in our region, as it provides this area with opportunities that change the lives of our citizens," said Ohio County Judge-Executive David Johnston. "With the completion of the Build-Ready site, we hope to recruit new industry to provide new benefits and potential job opportunities to our entire region."
"Economic growth for our region is crucial for our citizens," said McLean County Judge-Executive Kelly Thurman. "With the addition of the Build-Ready site, Bluegrass Crossings will offer potential clients even more incentive to locate here."
"With the addition of the new Build-Ready site at the Bluegrass Business Centre, along with the construction of the new access road, our chances of landing a new company are much greater," said Hancock County Judge-Executive Jack McCaslin. "With this site, the state and the county will have another great tool to use when recruiting new companies."
"Daviess County is happy to be a partner in the Bluegrass Crossings Business Centre," said Daviess County Judge-Executive Al Mattingly. "By working together to make this Build-Ready pad a reality, we, as a region, are assuring more and better jobs for our citizens, thus spurring economic growth for all concerned."
"Muhlenberg County is proud to be associated with Bluegrass Crossings Business Centre and the progress it has made in making the region more marketable," said Muhlenberg County Judge-Executive Rick Newman. "The completion of the new road project and the Build-Ready site give Bluegrass Crossings more options to offer potential new industry."
Build-Ready sites receive special designation on the Cabinet's SelectKentucky.com website and other collateral materials that will be marketed around the world.
Learn more about Build-Ready SelectKentucky.com/BuildReady.
Daviess County also has been certified by the Kentucky Workforce Investment Board as a Work Ready Community, and Hancock, McLean, Muhlenberg and Ohio counties are designated as Work Ready in Progress. The certification is an assurance to business and industry that a community is committed to providing the highly skilled workforce required in today's competitive global economy.