Primary Election is May 19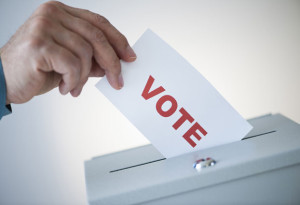 FRANKFORT, Ky. (May 4, 2015) — More Kentuckians are registered to vote than ever before, with 3,175,905 voters registered, breaking the previous record of 3,147,157 from the November 2014 General election, Secretary of State Alison Lundergan Grimes announced today. The Primary Election is May 19.
Democrats currently make up 53.09 percent of Kentucky voters, while 38.97 percent are Republicans and 7.94 percent are identified as "Other." Approximately 53 percent of registered voters are women and 47 percent are men.