Will be conducted by Substance Abuse and Mental Health Services Administration
FRANKFORT, Ky. (May 27, 2015) — Kentucky is one of five states chosen to participate in the Substance Abuse and Mental Health Services Administration's (SAMSHA) 2015 State Policy Academy on Tobacco Control in Behavioral Health.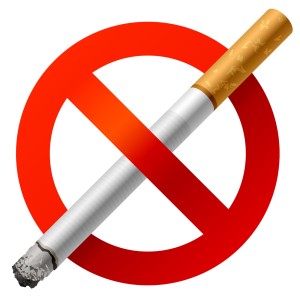 The Academy will take place June 18-19 in Rockville, Md.
Over the last several years, SAMHSA has conducted a series of policy academies to help state, local, tribal and federal entities improve services to people with and at risk for substance use and mental health disorders. Kentucky will join Indiana, Ohio, Montana and Wyoming in the policy academy.
"The prevalence of tobacco use has created a tremendous health burden for the entire state of Kentucky, but the problem is even more pronounced among individuals with a variety of behavioral health diagnoses," said Mary Reinle Begley, commissioner of the Kentucky Department for Behavioral Health Developmental and Intellectual Disabilities, an agency of the Cabinet for Health and Family Services.
The goal of the Policy Academy is to create a statewide collaboration among public health, tobacco control, mental health, and addiction treatment departments, who will be charged to produce an action plan to reduce smoking rates among behavioral health consumers and staff and foster smoke-free living.
The selected states will be supported with technical assistance to design and conduct one- to two-day leadership academy summits that follow the Performance Partnership Model. Responses to the model's four primary questions will serve as the backbone of a comprehensive action plan:
Where are we now?
Where do we want to be?
How do we get there?
How do we know we are getting there?
The Policy Academy will provide an opportunity for behavioral health leadership teams in the participating states to begin building a collaborative action plan to address the high rate of tobacco use among people with behavioral health and substance use disorders.
Research indicates that providing smoking cessation services for individuals in addiction treatment and recovery programs can be beneficial. One study of individuals in a treatment program that used smoking cessation tools demonstrated a 25 percent increase in the likelihood of long-term abstinence from alcohol and illicit drugs. Further research has shown smoking cessation is associated with reduced depression, anxiety, stress, and improved positive mood and quality of life.