Appalachia one of five regions to share $2.5 million
LOUISVILLE, Ky. (Aug. 17, 2015) — Senate Majority Leader Mitch McConnell (R-Ky.) announced today that Office of National Drug Control Policy Director Michael Botticelli has named Kentucky among the states that will be sharing a $2.5 million federal grant to help fight the heroin crisis in its communities.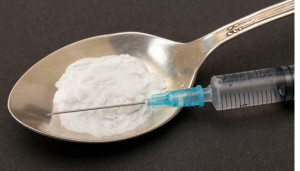 Over the years, McConnell has worked closely with Botticelli in drug eradication efforts, including during an April 9 visit to Northern Kentucky—one of the areas in the state hit hardest by the opioid epidemic.
Funding will be used for the Heroin Response Strategy, a combined effort to confront the severe heroin threat that exists in communities in five of the High Intensity Drug Trafficking Areas (HIDTA)—Washington/Baltimore, New York/New Jersey, Appalachia, New England and Philadelphia/Camden. HIDTA will determine the amounts that will be distributed to each state.
"This is a positive development for Kentucky's efforts to fight the use of heroin that is hitting the commonwealth particularly hard," McConnell said. "I appreciate Director Botticelli contacting me with the good news and I appreciate all he has done to assist in our efforts back home. We must use federal resources to combat this epidemic in the most efficient and effective way possible, and I look forward to our continued efforts."
In addition to the $2.5 million federal grant, the Appalachia HIDTA will also receive nearly $400,000 to be used for programs to help prevent drug abuse in Kentucky, Tennessee, West Virginia, and Virginia.
"The High Intensity Drug Trafficking Areas program helps federal, state and local authorities to coordinate drug enforcement operations, support prevention efforts and improve public health and safety," said Botticelli.  "The new Heroin Response Strategy demonstrates a strong commitment to address the heroin and prescription opioid epidemic as both a public health and a public safety issue."
The five HIDTAs will utilize the funding to target the emergence and resurgence of heroin by sharing intelligence, analyzing trends, providing law enforcement training, and strengthening public health—public safety partnerships. Funds will support expansion of a Drug Intelligence Officer Network in 15 states, education and training for public safety first responders, and conferences related to public health and public safety.
"One of the most salient points I have learned from studying prescription drug and heroin abuse is that multi-jurisdictional and multi-agency law-enforcement efforts, such as the Appalachia High Intensity Drug Trafficking Area, or HIDTA, are crucial to our success," McConnell said.  "I have no doubt that this new funding will enhance law enforcement's ability to fight heroin in some of the areas, such as Kentucky, that have seen communities and families ravaged because of this drug. In this era of limited federal resources, we must use these interagency partnerships to maximize our return from the federal dollars we spend to combat this epidemic."