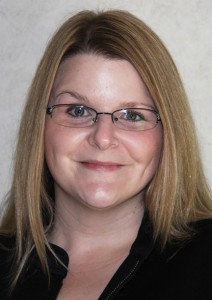 Lorie Hailey has joined The Lane Report as associate editor. In addition to writing and editing for the statewide-circulation magazine, Hailey is responsible for expanding and maintaining our growing online product at lanereport.com.
The staff expansion is an outgrowth of the well-received FasterLane email blast The Lane Report launched in 2011 and positions Lexington-based Lane Communications Group to grow its digital platform and product offerings, said Mark Green, editorial director for the magazine and Lane Communications.
With nearly 16 years experience in Kentucky community newspapers, most recently as editor of The Richmond (Ky.) Register, Hailey has the knowledge, skills and talent to make lanereport.com Kentucky's best source for daily business news and events from across the state, Green said.
"We feel fortunate to be able to add someone of Lorie's talent level to our staff," he said.
"I'm excited to bring the quality and reputation of The Lane Report to the magazine's website," Hailey said. "With top-notch writing, editing and photography, our readers and advertisers will soon realize that when it comes to up-to-the-minute Kentucky business news, lanereport.com is the site you can depend on."
The Lane Report's website expanded its presentation of daily news and now includes photo galleries, which Hailey and other staff member are filling with photos of key Kentucky events and people. The galleries will feature fresh content several times a week.
"I'm pleased to join an excellent print and digital news team," she said.
Hailey lives in Lexington with her husband, Steve, a stock broker at Nancy Barron and Associates.