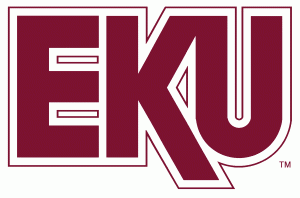 RICHMOND, Ky. (June 22, 2012) — Eastern Kentucky University will launch a doctoral degree program in occupational therapy in spring 2013.
The university's third doctoral degree program was formally approved Thursday by the Kentucky Council on Postsecondary Education. Eastern already offers doctoral degrees in educational leadership and policy studies and in nursing practice.
EKU, whose master's degree program in occupational therapy is ranked 24th nationally by U.S. News Media Group, now has one of 20 post-professional doctoral degree programs nationwide in occupational therapy and the only such program in Kentucky.
"This is a practice doctorate geared toward increasing the quality of the practice of occupational therapy," said Dr. Deborah Whitehouse, dean of EKU's College of Health Sciences.
Practice doctorates are focused on clinical competencies, the use of research to improve practice, and broad system conceptualization/modifications to enhance the delivery of care.
"The importance of this kind of research is phenomenal in terms of patient outcomes," Whitehouse said.
EKU's entire program will be offered online for the convenience of working professionals, so the program can reach not only practicing occupational
Taking two courses each semester, students will be able to complete the program in two years (three semesters each year). Clinical sites will be available throughout Kentucky and several other states so doctoral students will be able to practice close to home and/or tailor their educational experience to their specific needs.
Dr. Colleen Schneck, chair of EKU's Department of Occupational Therapy, said Eastern is ideally suited to offer a doctoral degree in OT because of an "incredible and highly motivated faculty who offer diverse specialties."
In addition, she noted, EKU is in the 12th year of a joint doctoral program in rehabilitation sciences with the University of Kentucky.
"We are very aware of the level of academic challenge we need to provide to our students," Schneck noted.
Just as the employment market continues to grow for occupational therapists, demand is high for the doctoral program, Schneck indicated. "There are about 4,000 licensed, practicing occupational therapists in Kentucky," she said, "and most of them have master's degrees."
"Practice demands have created this clinical doctorate," Whitehouse said. "It's practice shaping education."
Schneck anticipates the first cohort in Spring 2013 will consist of 10-15 students, with the program expanding from that point.
Graduates of the OTD program, Schneck added, will have an increased understanding of legislative, policy and administrative issues affecting the profession, and health care delivery, with a particular emphasis on the needs of unique and underserved populations in Kentucky. As they research and apply recent advances in the field, they will be prepared to serve in leadership roles, affect educational and health care policy, and act as catalysts for excellence in intervention settings in order to better meet the needs of their clients.
Currently, approximately 120 students are enrolled in Eastern's master's degree program in occupational therapy, and approximately 100 students are pursuing a baccalaureate degree in occupational science. The baccalaureate program was launched in 1976, the graduate program in 1990.
For more information about EKU's Occupational Therapy doctoral program, call 1-859-622-3300, e-mail [email protected], or visit www.ot.eku.edu.